Disney recipe review: Ratatouille
My experience making ratatouille Remy's way
As Chef Gusteau says in the movie "Ratatouille," "Anyone can cook!" With the help of Remy, a talented chef rat, Alfredo Linguini, a garbage boy at Gusteau's restaurant, achieves his dream of cooking in a fancy restaurant. Although the two are an odd pair, they develop strong teamwork, as Remy pulls on Linguini's hair to cue instructions, which Linguini follows to create dishes developed by Remy. 
Ratatouille is the signature dish that Remy and Linguini make for the recipe critic. Colette, the toughest and only female chef in the kitchen, calls this vegetable dish "a peasant dish," while Remy elevates it with sliced vegetables and sophisticated plating. In this challenge, I decided to replicate the ratatouille as made in the movie.
Ratatouille is a vegetable stew originating from Nice in Provence, France. A variation of ratatouille, confit byaldi is the dish featured in the movie and consists of thinly sliced, oven-baked vegetables instead of chopped vegetables stewed in a pot.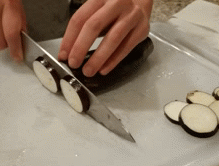 I found a popular recipe from Buzzfeed Tasty that looks like the one shown in "Ratatouille." The recipe consists of slices of eggplant, zucchini, tomato and yellow squash served over a tomato-and-bell-pepper sauce with an herb topping.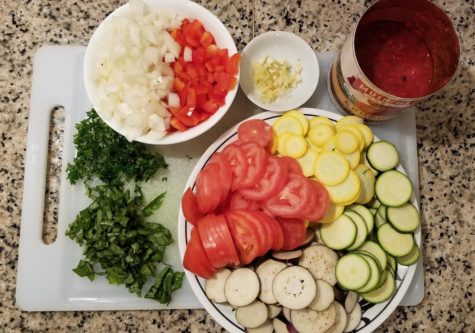 I began by washing and slicing the vegetables, which was surprisingly easy because the vegetables were so soft. In addition, I diced the onion and bell pepper ahead of time and was surprised at how much of the bell pepper had to be removed!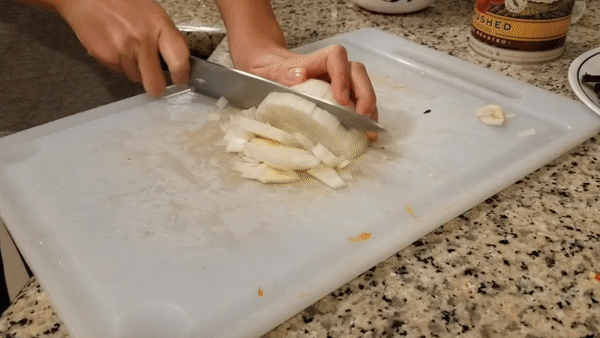 I saved the tomatoes for last because tomato juice usually squirts everywhere; however, the tomatoes I used were quite firm and did not result in a crime scene on my cutting board. I crushed garlic and chopped up fresh basil and thyme. Now all the vegetables were ready to be used!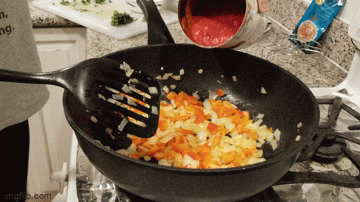 I cooked the sauce starting with the onions, garlic and bell peppers. Then, I added in half a can of crushed tomatoes, some salt and pepper and fresh basil. The sauce started bubbling after a few seconds, and I removed it from the heat.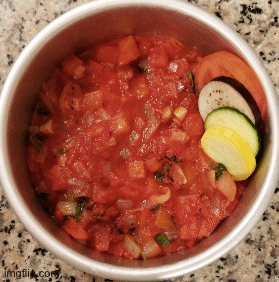 Once the sauce was ready, I poured it into small cake pans. I decided to use three six-inch cake pans so that I would not run out of veggies while using a single large pan. 
Now, for the fun part, I arranged the vegetables into spirals, which was less time-consuming than I thought it would be. Each pan only required around seven stacks of vegetables, with each stack containing one of each type of vegetable. The arranging process would have been more daunting if I had had to repeat this process 20 times in one large pan. Instead, arranging vegetables only took a couple minutes for each pan.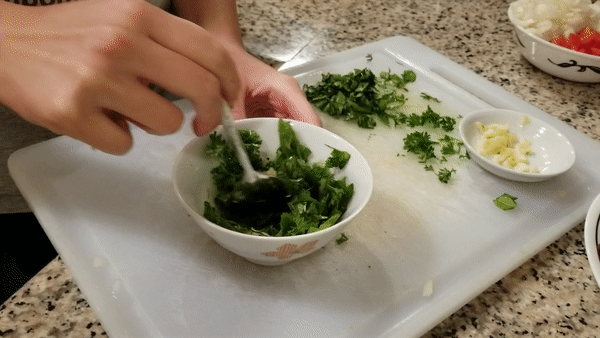 Finally, the recipe calls for a topping of olive oil mixed with fresh herbs. I had fresh basil and parsley but no fresh thyme, so I sprinkled a couple dashes of dried thyme instead. Then I mixed up all the herbs with olive oil and garlic and spooned the mixture made with basil, parsley and thyme onto each baking pan.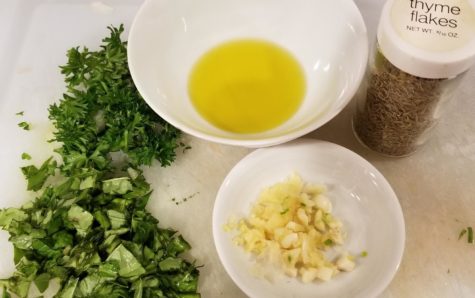 After I drizzled the pans with the herb topping, they went into the oven for an hour. I baked them covered with foil for 40 minutes and uncovered for 20 minutes to prevent the vegetables from getting soggy and mushy.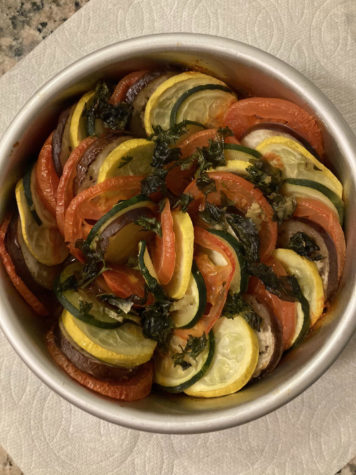 To replicate this signature dish as seen in the movie, I had to plate the dish the way Remy did: stacks of vegetables in various orientations, creating a rose-like pattern. It took a couple tries, and I had to use spoons to press the vegetable slices together in a rose-like shape. Finally, I spread the sauce in a ring around the plate, and it was ready to serve.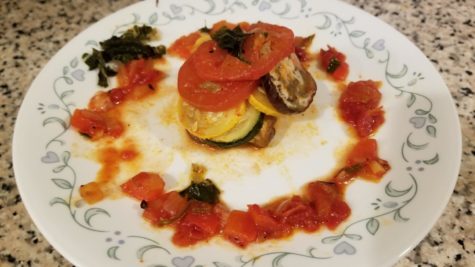 I tasted my final product, and the hearty and flavorful sauce paired well with the vegetables. Making ratatouille actually encouraged me to try vegetables like squash and zucchini, which I do not eat often! My plating skills were pretty successful, and, overall, I think I was able to replicate the dish as seen in the movie. 
An amateur cook should not be afraid to try making this dish, as the process is relatively simple and easy. I would give myself an 8.5 out of 10 because of the rich flavor and my decent plating skills. Nevertheless, I think Remy would be proud of my dish!