Recent In-Depth Stories
DNA genetic testing poses privacy concerns
May 24, 2018
After more than 40 years of arduous investigations, the notorious Golden State Killer — a serial killer,...
Vaping: an alternate take on cigarettes
April 26, 2018
Growing up, senior Miles Wong* often felt alone. His best friend passed away in front of him when he...
Vaping: A Q&A with a health professional
April 26, 2018
In this Q&A, Nick Goldenson, a doctoral student in the USC Health, Behavior and Addiction Laboratory...
Inside the classification of gaming disorder
April 26, 2018
After contentious debate over whether or not excessive gaming should be deemed a mental illness, the...
Changing the face of Western masculinity
April 26, 2018
It is 10 p.m. on a Friday night. A boy shrugs off his backpack, exhausted after a long session at the...
Recent Features Stories
Trendy and Broke: Thrift Store Challenge
May 24, 2018
Divya: Model: Shriya Reddy: Casual, Trendy, Comfortable Jacket: $9.15 Dress: $8.75 I was...
How to avoid becoming a finals zombie
May 24, 2018
Around this time of year, you can surely feel the impending apocalypse of second-semester finals. Studying...
Advice for high school students
May 24, 2018
My favorite aspect of the end of the school year aside from summer break is the opportunity to hit the...
Famous Dex releases debut album
April 26, 2018
Chicago rapper Famous Dex, also known simply as Dex, released his highly anticipated debut album...
Maxwell Wang flies to new heights with drones
April 26, 2018
Junior Maxwell Wang's hands move quickly over the buttons of his controller, checking the drone's...
Meet our staff!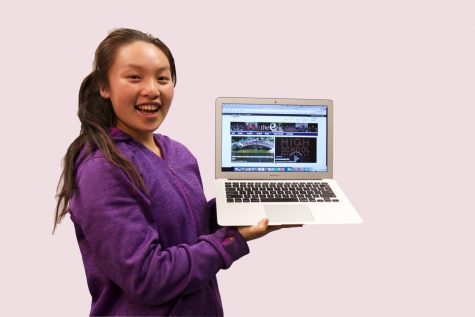 Patricia Wei
Web Director
Patricia is a senior and a web director for the Epic. To her, journalism is a way of seeing the world with curiosity and compassion. She believes that...