Copycat recipe review: IHOP's Original Buttermilk Pancakes
A homemade version of the classic buttery breakfast
International House Of Pancakes (IHOP), an iconic American restaurant chain with nearly two thousand locations across the U.S., is popular among both families and solitary brunch-goers looking to enjoy a hearty meal. IHOP specializes in breakfast foods, and is well-known for its classic menu featuring a "World-Famous" variety of pancakes and crepes.  Over the years, the restaurant chain has expanded its menu to include interesting flavors such as Creme Brulée, New York Cheesecake and Cupcake, and has even caught on to seasonal trends such as the fan favorite Pumpkin Spice.
However, the best IHOP pancakes are arguably the simplest: their classic Original Buttermilk Pancakes. No crazy toppings, fruity fillings or indulgent add-ins — just a simple stack of round, golden goodness. 
When my family moved to America from England in 2007, IHOP was one of the first restaurants we dined at. Morning outings there were a rare treat, so I never grew tired of its classic dish. IHOP may have even inspired a slight obsession with pancakes when I was younger; nothing excited me more than waking up to the smell of blueberries and pancake batter sizzling on the stove. When I was old enough to help out in the kitchen, that excitement spread to preparing delicious Sunday brunches with my family. I even recall a favorite storybook of mine when I was in first grade, called Piggy's Pancake Parlor. In the book, Piggy loves making pancakes for her customers and her friend Fox loves eating them — I identify quite well with both. My dad and I read and quoted this book all the time, and I liked to imagine running my own pancake palace one day. 
Fortunately, now that I can be trusted to operate a frying pan and an electric mixer on my own, I can do just that! I know I'm not the only one who has turned to baking during the past year as a coping mechanism from all of COVID-19's chaos, and as a late New Year's celebration I decided to finally recreate IHOP's famous buttermilk pancakes in my own kitchen, using this copycat recipe from Life in the Lofthouse. It's been many years since I sat down to enjoy the authentic dish, so I naturally had to order it and re-delight my taste buds before attempting to whip up my own.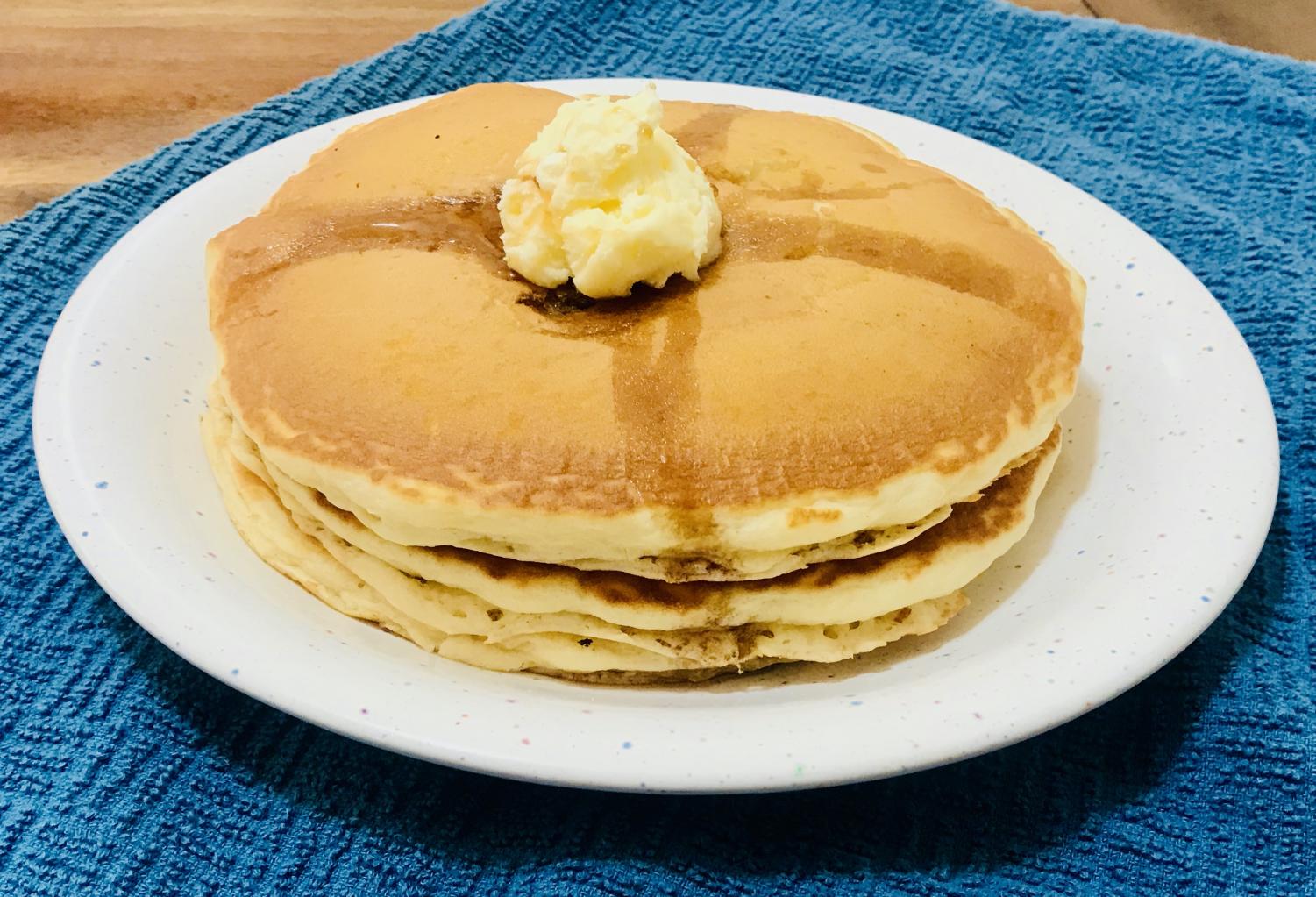 Just as before, the pancakes were nothing short of divine — fluffy, subtly sweet and cooked to near perfection, they oozed of nostalgia and plunged me back to my childhood with every bite. Aside from being a little too salty for my liking, their otherwise delightful taste and the happy smile on my face prompted me to give IHOP's pancakes a rating of nine syrup packets out of 10! 
After that came the hard part: seeing if my cooking skills and the so-called copycat recipe would stand to compare.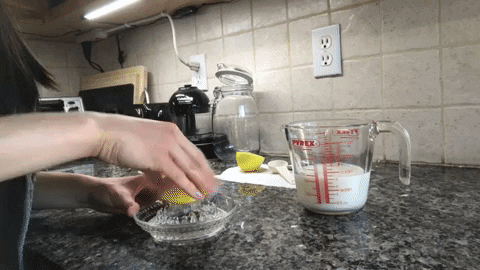 I started by gathering all the ingredients that the recipe called for. Most of them were kitchen staples that practically everyone keeps stocked in their pantry, especially now, if you've caught onto the homemade banana bread and sourdough starter trend. Ironically, the only essential item I didn't have on hand was buttermilk.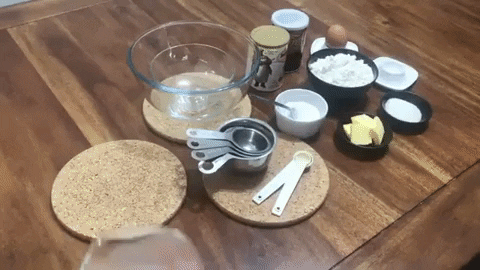 I didn't want to buy an entire carton just for this one recipe, so I successfully made my own by combining regular 2% milk and a spoonful of lime juice, courtesy of the lime tree in my backyard. At this time of year the limes are juicy and ripe for picking, so this was the perfect occasion to put them to good use.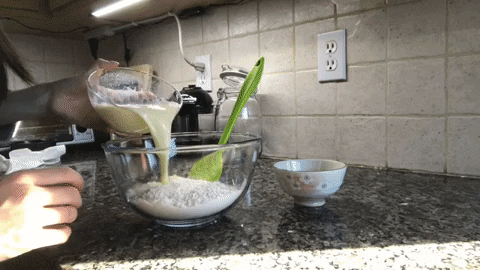 After that, I combined all the dry and wet ingredients into a large glass mixing bowl. Although this step would seem quite straightforward, in my home, the struggle isn't so much the mixing itself as it is keeping our cat's nose out of it. It's a favorite pastime of hers to interfere whenever we bake, and cat hair always inevitably ends up in the finished product.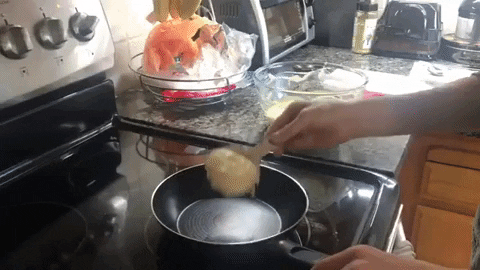 The next step was actually cooking the pancakes and making sure they turned out well. Again, fairly straightforward for most quarantine cooks, but the perfectionist in me was stressing out about creating absolutely perfect circles. Recalling how scrumptious the pancakes from IHOP were, however, I was confident that the  taste of these would make up for any drastically misshapen ones. I also fondly recalled Piggy and her world-class pancake parlor, and smiled while thinking about how my successful pancake-flipping would make her proud.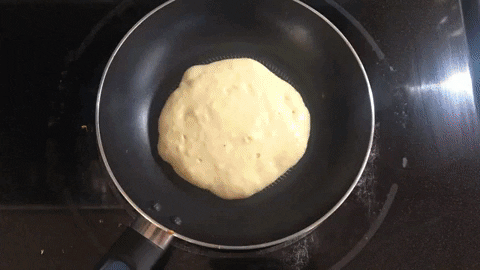 Finally, the moment of truth had arrived! It was time to see whether my copycat pancakes would rival IHOP's delectable dish. In keeping with the classic tradition, I served them with maple syrup and more butter, along with some leftover raspberries and a good old cup of Joe. Although I prefer my biscuits and tea, I was willing to make an exception for coffee on this special occasion.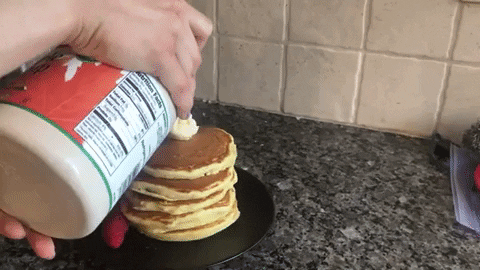 My mouth had already been watering as the plate had gradually piled up, and as I at last took the first bite, I was whisked away into pancake heaven! They were delightfully soft, fluffy and buttery, but also tasted of comfort and the warmth of home. I could scarcely recall the taste of the IHOP pancakes I'd had just the day before — it was as if my love for them had been washed away by the golden syrup cascading down the sweet stack of pure goodness in front of me.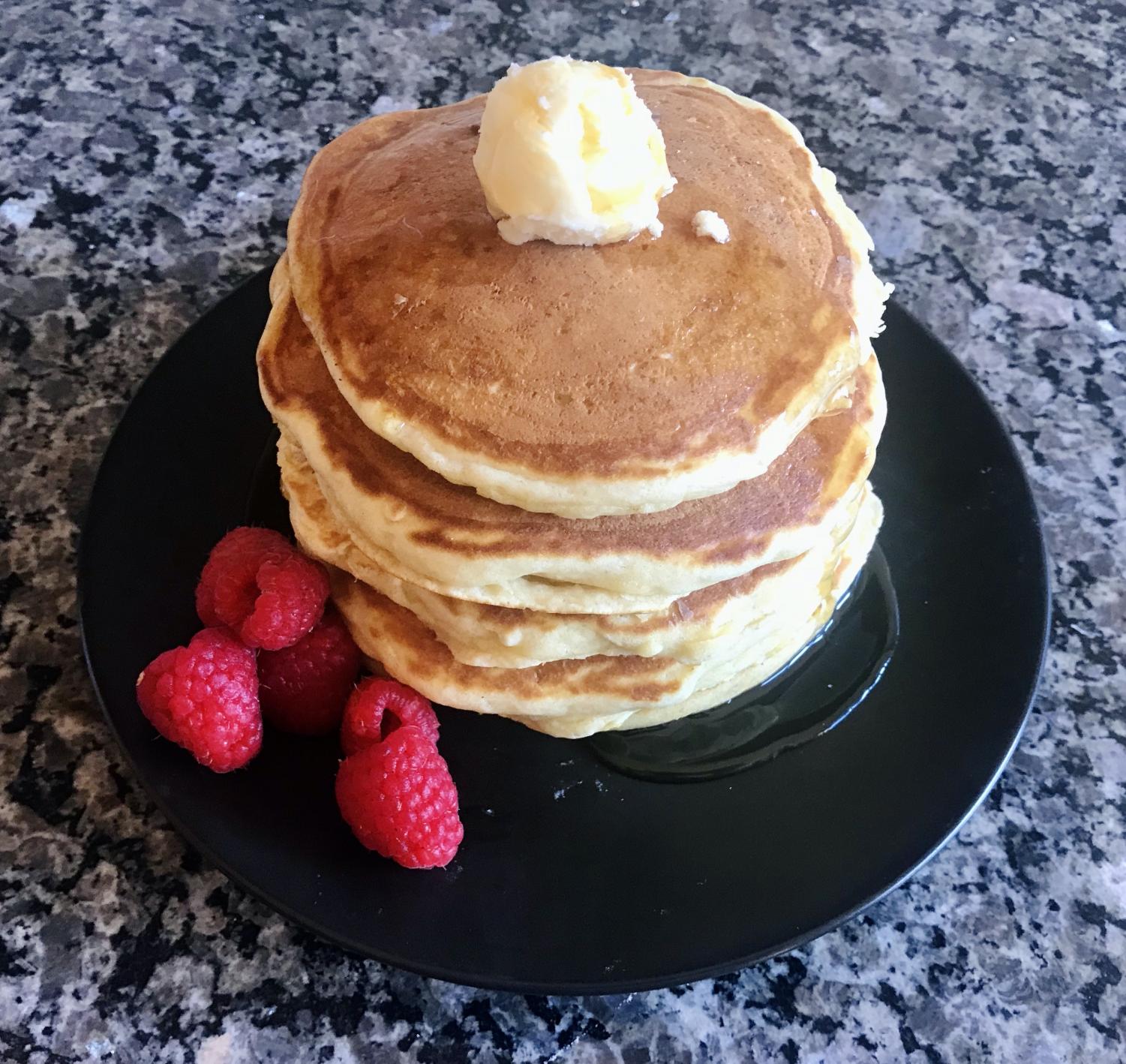 These pancakes were without a doubt less salty than IHOP's, but I believe what really made them outstanding was their homemade quality; while IHOP cooked and served countless boxes of takeaway pancakes each day, I had spent the better part of my morning mixing love, care and hard work into the batter — and as a result it was that much more satisfying to sit down and enjoy my creation. While still a copycat, these buttermilk pancakes were in many ways my very own.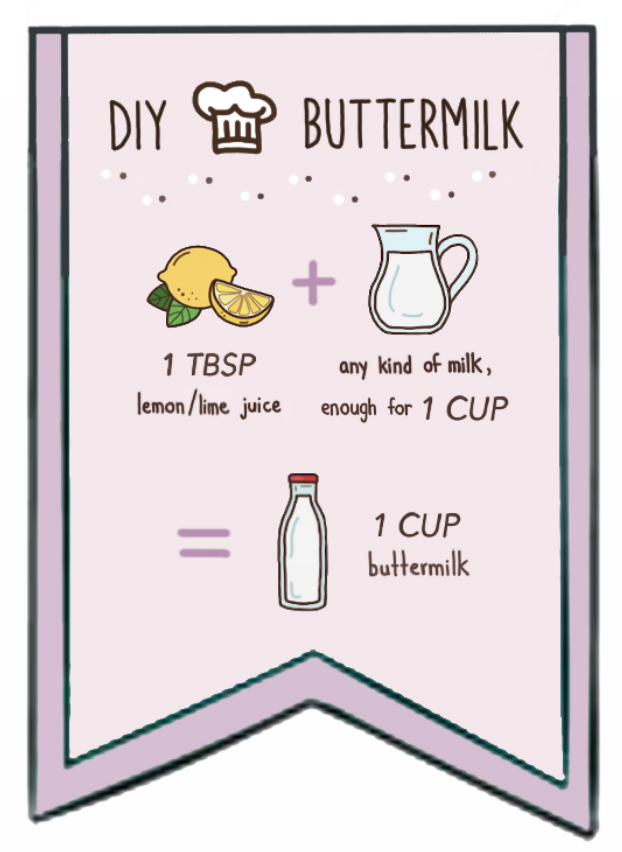 Overall, these pancakes greatly exceeded my expectations and therefore receive a perfect score of 10 out of 10 syrup packets! I confidently declare this copycat recipe a success, and would recommend anyone who loves IHOP's original buttermilk pancakes to try making these at home. The recipe was easy to follow, and will likely be even simpler if you don't have a mischievous cat or perfectionistic tendencies. You can even DIY your own buttermilk if, like me, you believe going to the store defeats the convenience of cooking at home. 
Whether you decide to order the authentic item off of IHOP's menu or hone your pancake-making skills at home, enjoying a plate of warm, comforting goodness is sure to fill your heart with joy. So, put on your chef's hat, pick up this copycat recipe and take some time one morning to turn your kitchen into your very own pancake parlor!