Diwali: Festival of Lights and Family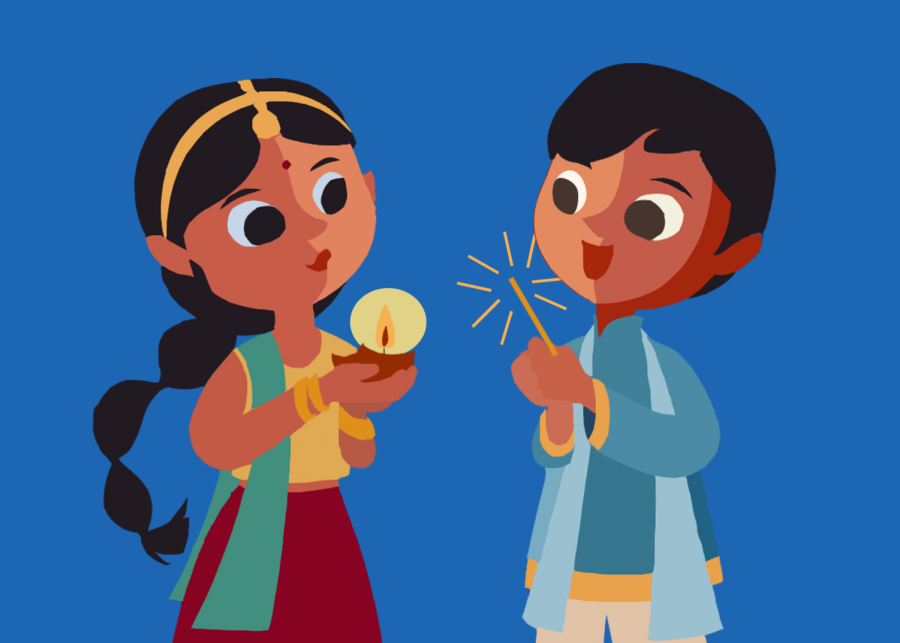 In November, India set a new world record: 33,000 diyas, or clay lamps, were lit in honor of Diwali, the South Asian festival of lights. They are only a small part of the festivities, though. People decorate floors with geometric rangoli designs, cook up tantalizing spreads of nutty desserts and, of course, spend time with friends and family. This year, however, the COVID-19 pandemic has forced families to modify traditional Diwali activities, such as large family gatherings, in accordance with shelter-in-place guidelines.
There are many legends that describe the origin of Diwali, with history tracing back to 527 BCE. During Diwali, some Hindus celebrate the return of Lord Rama and his wife, Sita, to their kingdom of Ayodhya by a path of lights, while others celebrate Lord Krishna's defeat of the demon Narakasura. In Jainism, Diwali celebrates the death and final nirvana, or enlightenment, of Mahavira, a spiritual preacher of Jainism. For Sikhs, Diwali marks the prison release of Guru Hargobind, who introduced militarization to protect the Sikh community. Although Diwali is interpreted differently by those of different regions and religions, the festival universally celebrates the triumph of good over evil and light over darkness.
Each year, Diwali occurs in October or November based on the Hindu lunar calendar, and it was celebrated on Nov. 14 this year. For most parts of South Asia, the festivities last for five days, each representing a different myth or tradition.
On the third day of Diwali, which is officially recognized as a public holiday across many countries, many people perform Lakshmi puja, worshipping the Hindu goddess of wealth and prosperity.
Diwali festivities vary between regions. Traditions unique to North India include gambling during Diwali, which is considered an auspicious event; while people in Eastern India light firecrackers and diyas on long poles to guide their ancestors' souls to heaven. Western Indians practice making kajal, a type of cosmetic eyeliner, from flames of burning diya; while Southern Indians take scented oil baths on the third day for temple visits.
Although celebrations vary, there are still many traditions that remain the same throughout South Asia. Traditionally, Diwali is celebrated by lighting diyas, or clay lamps, and playing with fireworks, firecrackers and sparklers. The light represents the victory of light over darkness, good over evil and knowledge over ignorance. People also create ornate, geometric patterns, called rangolis or kolams, on the floors of their homes.
As Diwali is a time for family reunion, food is integral; tables are spread with savory snacks and traditional South Asian sweets. Similar to Chinese Lunar New Year celebrations, families clean their homes and open up their doors leading up to Diwali to welcome good fortune. However, because of the ongoing pandemic, families have had to alter their crowded festivities to follow health and safety regulations.
"Diwali is a time for me to meet and catch up with a lot of my extended family, especially my cousins in college," senior Rashmi Ramchandra said. "A lot of them are home for Thanksgiving, and it's nice to catch up with them and hear their stories about college. It's also a means to connect with my culture. I usually wear Indian clothes and take photos—albeit bad ones—with my sister and get to eat lots of food from my culture."
While many people attend large parties every Diwali, a unique aspect of celebrations in the U.S., many have opted for small gatherings or video calls this time around.
"This year, we took two weeks to quarantine for Diwali beforehand," freshman Sanved Doshi said. "On Diwali, we met up [while] following restrictions, so we couldn't do as much. We still had fun with each other chatting and playing card games outside."
In past years, the City of Cupertino held annual Diwali events that typically draw large crowds of people from different cultures. This year, however, events that were not canceled have been moved online, and in-person activities have been replaced with interactive conversations and virtual Bollywood concerts.
Ultimately, Diwali is an opportunity to spend time with loved ones. No matter what goes on in the world, people can always find a way to celebrate their shared culture.
About the Writer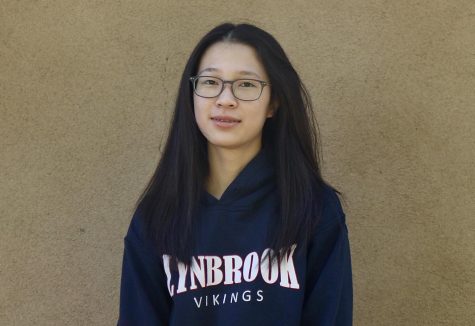 Claire Chiu, Writer
Claire is a senior and is pumped for her third year on staff! Outside of the Epic, Claire runs a small non-profit bakery, partakes in activism for human...