Social media: the new platform for advertising
A viewer watches her favorite YouTuber apply foundation on her face, swatch each color of an eyeshadow palette and compliment the quality of the two products. After discovering the words "this video is sponsored by" in the video's description box, the viewer frowns in confusion, wondering if the Youtuber truly enjoys using these products or if she is simply being paid to to promote them.
A common advertising strategy that has been increasingly employed by businesses across the country is using social media to increase exposure, create more personal relationships with customers and offer incentives.
The simplest method businesses use to promote themselves is creating their own pages on popular social platforms such Facebook, Twitter and Instagram. This allows companies to showcase their new items, update customers on ongoing sales and provide discount codes and coupons.
"Everybody is on social media," said junior and Sand Cloud brand ambassador Erika Murase. "A social media platform really helps businesses reach out to their target audience and promote their products. It's so effective, since everyone is on their phone, and the advertisements are just incorporated into your personal Instagram or Facebook feed."
The newest form of social media marketing involves collaborations with famous figures. Companies send such figures products in exchange for promotion on influencers' social media platforms. Companies also provide influencers and ambassadors with discount codes and affiliate links, which a celebrity influencer may encourage viewers to use. When customers use an affiliate link, influencers and ambassadors receive a portion of the transaction's profit. As opposed to influencers' occasional postings, ambassadors have a set quota and more frequent collaboration.
Social media marketing has proven to be extremely effective as a cost-efficient tool to gain brand recognition and loyalty. Even simple interactions with a business's content on social media can increase its search engine optimization, ensuring that its website appears high on a search engine's list of results, thus attracting more customers.
"Visual marketing does not just sell a product or service," said Rebekah Radice, founder of marketing training and development companies Rebekah Radice Media and RadiantLA. "It sells an experience around your business."
Yet, social media marketing comes at a high cost, and requires an extensive check dedicated to researching and monitoring effectiveness. A 2017 Pew Research Study revealed that more than 91 percent of brands in the U.S. used two social media channels, and more than $40 billion was spent globally on social media advertising.
Today, most businesses use social media, spurred by the promised benefits: brand and customer loyalty, the ability to reach a larger audience and boosted sales rates. While both forms of advertising are effective, there is no doubt that social media now plays a large role in a business's marketing tactics.
Leave a Comment
About the Contributors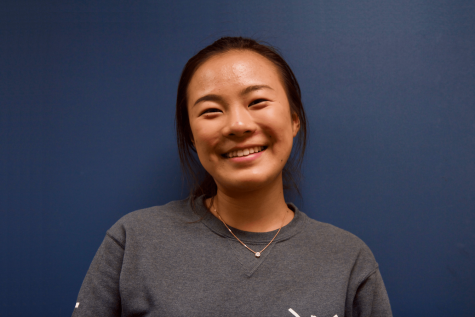 Justine Chen, Editor-in-Chief
Justine Chen is one of the Editors-in-Chief and extremely excited to be working with new staff members this year! In her final year of high school, she...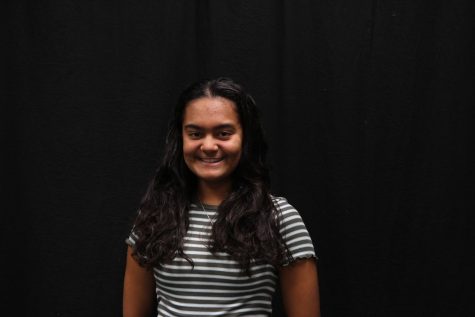 Medha Upadhyay, Features Editor
Medha Upadhyay is a senior who currently lives in San Jose with her mom, dad, and younger sister. She adores crafts, superheroes, and chocolate. She has...