Disbanded clubs reinstated after changes
Renee Ge, In-Depth Editor
February 26, 2020
On Jan. 14, the Legislative Council passed Sports Analytics and Creative Game Design Club. After the clubs were disbanded last year under the new ASB club policy, members worked throughout the school year to restructure and repitch their respective clubs.
The clubs reflected on the feedback they received from ASB last year and worked to address the flaws that were identified. They needed to prove that there was a need for the club on campus, along with a clear direction and a strong promotional plan. They drafted a written plan to submit to ASB, and once it was approved by ASB advisor Brooke Chan and ASB Vice President Aneesha Nema, they were given the opportunity to present their proposal to the Legislative Council.
"I think doing events outside school was something that we could have worked on a bit more," said Sports Analytics President Vivek Iyer. "At the start of the year we wanted to go out to all these Lynbrook sporting events, and not many of them actually went through."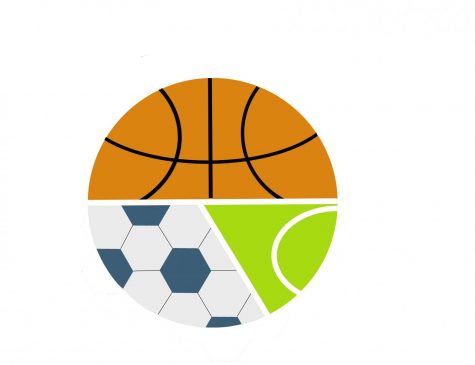 Sports Analytics plans to broaden the scope of presentation topics, exploring previously uncovered sports such as table tennis and lacrosse. Additionally, the club plans to have members attend Lynbrook basketball, football and homecoming games and analyze game statistics in real time together. The officers intend for the club to participate in local sports science competitions, host speaker events and expand its community outreach through partnerships with Sports Analytics clubs at Mission San Jose, Monta Vista and Saratoga High Schools.
"I know that the analytics portion may throw a couple people off, but honestly, if anyone loves sports, they're the ideal audience," Iyer said. "We don't create stats for a lot of things because all the stats are already out there. It's how we interpret those stats — that's what we do."
Similar to the way Sports Analytics has restructured itself, Creative Game Design has also implemented numerous changes to the way the club is run to improve on the flaws from last year.
"There wasn't a curriculum [last year], we just ate our lunch while they talked; it wasn't very engaging," said vice president Ishan Goyal. "There weren't many members because of that."
Now, Creative Game Design aims to implement a strong, interactive curriculum that builds on each club meeting, using Unity, a game development software, to aid the process. Goyal hopes that the new curriculum will encourage club members to think critically and creatively in order to understand complex topics such as game theory. Goyal believes that a diverse officer team spanning all grades is necessary for Creative Game Design to function well; last year, the officers were all seniors, which felt translated into less pressure to perform well. Since creative game design is a rapidly expanding field, the club intends to be an avenue for not only those interested in applications of technology and computer science, but also those interested in art and design.
"A couple of years ago, Creative Game Design was a flourishing club at Lynbrook," Goyal said. "It was led by some strong people with a very good background in game design and game development. At the peak we had around 40 members, which proves that people actually want to learn more about [Creative Game Design], if it's run effectively."
Although ASB enacted a policy that regulates clubs more strictly last year, disbandment does not necessarily mean a club will be gone forever. When evaluating Sports Analytics' and Creative Game Design's club presentations, the Legislative Council kept track of the reasons the clubs were disbanded and specifically looked at how the clubs improved in areas that ASB suggested they work on.
"There's that misconception that if your club is disbanded you can't come back as a club again," said ASB Vice President Andy Li. "Hopefully the fact that Creative Game Design and Sports Analytics were both able to be reinstated as clubs disproves that misconception. As long as you work on what we said that you need to work on, you can still become a club again. We just want to make sure that you do show value as a club and that you are not just being a club for the sake of college applications."