Five Homecoming Hits
Hang on for a minute...we're trying to find some more stories you might like.
It's Homecoming Week! We don't know about you, but in our opinion, there is no better way to muster up school spirit than to jam out to these five songs from High School Musical (HSM), varying from sweet and slow to upbeat and dynamic. And since the theme is 'Games', let's play one. Try and listen to each song at least once this week!
Breaking Free
When you listen to this song, it will make you want to dance as passionately as Troy Bolton and Gabriella Montez because of how catchy it is. This song is perfect for anyone who needs to have a high-energy moment and it's great for rallies because it represents a pivotal point in the first movie where students from all different backgrounds unite. Together, "there's not a star in heaven that we can't reach." Homecoming, despite the competitions, is ultimately about being proud of Lynbrook and each other as a family.
Bop to the Top
Of course, Homecoming is about celebrating Lynbrook as a whole, but one class will still come out on top after the skits and rally. Let this song encourage you and your class to "work [your] tails off every day" to achieve a "fabulosa" skit and set of decorations. This way you'll be guaranteed to "bump the competition, blow them all away." Your class might even outshine Ryan and Sharpay Evans.
Now or Never

Rally games tend to be both intense and fun, and this song happens to be the exact same! A great reminder of what's important, the singers chant the phrase "What are we going to be? A T-E-A-M, team!" Keep this in mind while your class kills it during the rally and this week's homecoming festivities!
Can I Have This Dance

Everyone who has seen this scene in High School Musical 3 will agree that it is one the the sweetest Troy and Gabriella moments in the whole HSM trilogy. Pull a friend or significant other out onto the dance floor during the Homecoming dance and share your own waltz. If you're not very confident in your dance abilities, don't worry because "with every step together, [you'll] just keep on getting better."
We're All In This Together

Ah, yes. The most iconic high school song. Underneath the comedic scripts, silly games, elaborate backdrops, and colorful balloon arches, Lynbrook is our home. After graduation, Lynbrook will be the place where we spent four years of our lives meeting our best friends and forming everlasting friendships. It will be the place that we couldn't stand during finals week or at times, at all. The place we went to for mediocre dances with stellar people. The place we reluctantly went to at 5 o'clock in the morning to practice full dress rehearsals for four Homecomings. The place where we became a part of "we." There's no doubt about it, we really are "all in this together."
Spotify playlist for this week's Music Monday:

Spotify playlist with all Music Monday songs:

About the Writers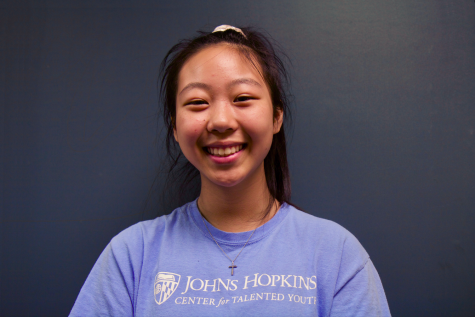 Ashley Song, Features Editor
Ashley Song is a junior and the 18-19 Features editor. All she does is eat copious amounts of food and listen to music. :)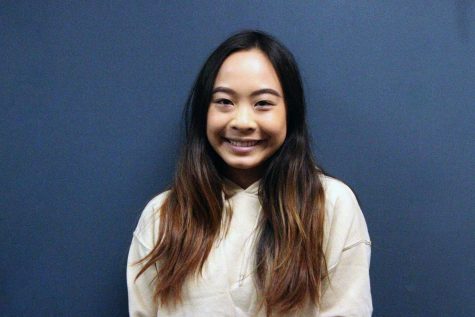 Diana Xu, Sports Editor
Diana is the sports editor of the Epic. Journalism has slowly become a passion of hers through her time on staff. One of the many reasons why she loves...