Five songs to add to YOUR playlist
Recently, I've been listening to the five songs listed below nonstop. These songs encompass different beats and sounds. Put on a pair of earbuds and let's go on a roller coaster of songs!
Havana – Camila Cabello, Young Thug

This upbeat song has been played a little too much on my Spotify playlist. Whenever I hear this song, I feel like I'm in a music video where everyone is having a good time. The slow beats mixed with the the singers' voices makes me want to just dance!
Somebody – AJ Mitchell

This song makes me want to get up from my chair and dance like nobody's watching. Whenever this song comes up, I feel the need to stop what I'm doing and have a good time, singing and dancing. Even if I'm in the library studying, I've got to take a quick three minute break and just have a mini dance session when I hear this song. The cool bass and beat makes this a perfect song for a dance party!
Cinnamon – Jome
Whether you are doing math homework or just relaxing, this song is perfect to help you concentrate or de-stress. In contrast to the previous two songs, this song makes me want to either get back to work or take a breather. The singer's soothing voice with the beat makes this song a great addition to your study playlist. I definitely recommend this song if you want to get some work done and have a nice tune in the background to help you stay productive.
Guillotine – Jon Bellion, Travis Mendes

When I first saw the title of this song, I was hesitant to listen to it. Once I got over that hesitation and gave this song a listen, I quickly fell in love. I love the soothing first verse and the gradual transition to the upbeat chorus. What I learned from this song is to not judge a song by its title.
Home (feat. johnny yukon) – gnash, Johnny Yukon
One of the things I love about this beautiful song is the story and message it conveys. I love gnash and his style of music and once I heard this song, I smiled from ear to ear. His unique voice and the beautiful message in his song make it a strong piece to include in anyone's playlist.
Spotify playlist for this week's Music Monday:

Spotify playlist with all Music Monday songs:
About the Writer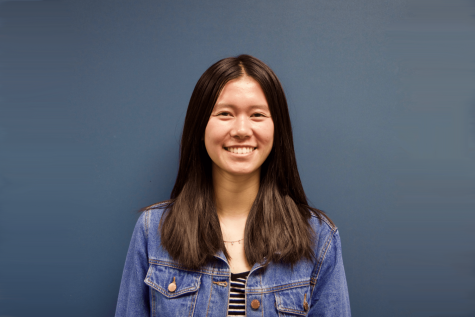 Kelsey Lu, Business/PR Manager
Kelsey is the 2018-2019 Business/PR Manager and a senior. She joined the Epic in 2016 where she explored the design, writing, and photography aspect of...