The positive impact of Lynbrook's leftover meals
Following the reopening of schools and in-person instruction, students returning to in-person learning have had the option to collect free meals during brunch and lunch. However, not everyone has taken advantage of the hundreds of free meals, resulting in large amounts of leftovers every day.
Before the COVID-19 pandemic, FUHSD students, except for those enrolled in the free and reduced meal program, had to pay for brunch and lunch at their school cafeterias. Now, with special regulations from the U.S. Department of Agriculture (USDA) during the pandemic, all students on campus can obtain free meals during brunch and lunch.
These meals are funded through the USDA's Seamless Summer Option program. Originally limited to the summer months, the program aimed to provide free lunches to students in summer school. However, in March 2020, the USDA extended the initiative to all schools during the pandemic. FUHSD schools distribute meals to students on campus, and the USDA reimburses the school for every meal. 
The program is not limited to students on campus. Since the start of the 2020-21 school year, anyone 18 years old or under, regardless of whether they attend a school in FUHSD, can drive to Cupertino, Homestead or Fremont High School to receive free meals. 
"COVID-19 has impacted a lot of people, and we're lucky to be living in a privileged community," FUHSD Food Services Director Divya Puri said. "But there are people who are struggling, so part of our aim is to have no child go hungry. We want to make sure we have meals for every child."
Since the cafeteria provides enough packaged meals for all students on campus, there are bound to be leftovers. Lynbrook prepares about 100 to 200 meals every day because it is hard to estimate how many students will pick up the meals. 
"We have a customer base, but we don't know how many customers are going to come," Puri said. "We never want to run out and always want to have enough for our students."
Prior to the pandemic, leftover meals, which cannot be kept for more than a day, were thrown away. Now, with greater awareness of food waste, FUHSD is donating the leftovers to Peninsula Food Runners, an organization seeking to alleviate hunger and minimize food waste in the Bay Area. Out of the 100 to 200 meals Lynbrook prepares, about 20 to 30 leftover food packages are donated to the organization every day. 
Peninsula Food Runners usually delivers to groups on a rotation basis to ensure that each group gets food at least once a week. Using Chow Match software, Peninsula Food Runners organizes leftover food from many different donors. Every donor, such as LHS, has an account on the software. Whenever a donor has leftovers, they will post an announcement on Chow Match, and a pickup, or "food run," is created. After the food run has been scheduled with the donor and the board of directors of Peninsula Food Runners, the volunteers of the non-profit will pick up the food. The Chow Match software notifies the food manager at the donor's kitchen, and the assigned volunteers arrive to pick up the prepared leftovers. Peninsula Food Runners then provides the leftover food to soup kitchens and homeless shelters in the Bay Area, such as Home First and Martha's Kitchen, that will distribute the food to people in need.
The food run at Lynbrook has been a major success, donating 252 meals and diverting 303 pounds of food from the landfill. Similar success can be seen at the FUHSD with 5,427 donated meals and 6,512 pounds of food diverted from the landfill. 
In addition to the lasting impact on the community, recycling food helps reduce environmental impact. From all the leftover food, FUHSD has reduced greenhouse gases equivalent to 13 cars on the road for one month.
"Based on the amount of food that Lynbrook gave and how much carbon dioxide we removed from the environment if the leftovers were thrown in the landfill, we can calculate how many cars would be removed from the road in one month," Founder and Executive Director of Peninsula Food Runners Maria Yap said.
Lynbrook's effort to make a positive impact on the surrounding community and environment is one of the silver linings of the pandemic. 
About the Writers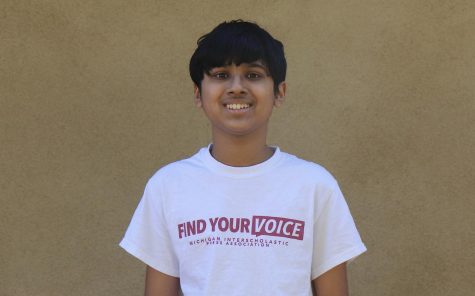 Anirudh Seshadri, Web Editor
Anirudh Seshadri is a sophomore and is thrilled to be part of the Epic staff! In his free time, Anirudh loves to watch random Netflix shows that pop up...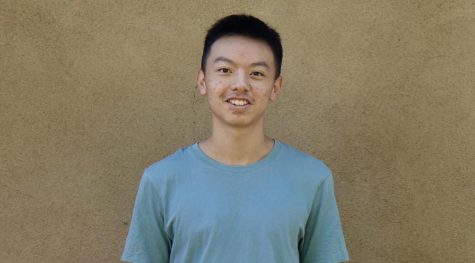 Elliu Huang, Managing Editor
Elliu Huang is a junior and Business/PR Manager for the Epic. Elliu looks forward to another awesome year on staff. Aside from his longtime hobby of counting...