FUHSD students pursue Middle College and College Now opportunities
Middle College and College Now, two long-standing FUHSD programs, continue to allow students to complete high school credits at De Anza College, remotely this year. Both programs provide a mix of De Anza and FUHSD instruction in addition to academic and social opportunities at the college and high school campuses. Middle College is open to juniors and seniors, while College Now is exclusively for seniors.
Both programs are currently accepting applications for the 2021-22 school year.
Middle College and College Now seek to provide students with an alternative educational environment to explore opportunities not available at their high school. Their application process is highly selective with a limited number of students admitted each year.  Middle College accepts approximately 30 students per grade across all FUHSD schools, and College Now accepts 10 students from each school in the district.
"The big objective of both programs is to give [students] an option that might make them feel more comfortable, that might make them feel more supported or that might be more appropriate for them," said Middle College and College Now Guidance Counselor Lisa Sheehy. "The point of the programs is to make them more successful, and hopefully the programs provide the change that they need for one reason or another."
If accepted, Middle College students will attend a minimum of two De Anza classes over the course of the school year with the option to take more. They will also take two high school courses, English and History, with fellow Middle College students. When classes are in person, all, including English and History, are taught on the De Anza campus, so  students' entire schedule occurs away from their home high school. 
Unlike Middle College, College Now requires its seniors to take English and Government/Economics for first and second period at their high school, while the rest of the students' days are spent at De Anza. College Now students are also able to take up to 21 college credits, while Middle College students can take up to 11.5 or 16 depending on their time spent in the program.
"I'm getting that college class experience that I'll be able to translate to my college classes next year wherever I end up," said current College Now student Ramya Paravastu. "It takes a bit of adjusting because the professors are a lot more hands-off than Lynbrook teachers. Especially since it's asynchronous, you have to stay on top of your own stuff."
Although these students do not spend much time at their home high school sites, they may still participate in school sports, clubs or events as long as they obtain permission from the  Assistant Principal of Activities and the activities do not overlap with their Middle College or College Now schedule. They may also experience college life by taking advantage of De Anza's extensive resources, participating in De Anza clubs, student government and social events and building new connections.
"One [De Anza student] who recently graduated… was producing a feature-length film," said former Middle College and current College Now student Austin Tong. "Because I met her at De Anza,  I'm now producing a feature-length film with a projected budget of $300,000. One thing that I really wanted from Middle College was time to focus on the things I wanted to do, and that's what I got."
For students who have already decided on their future major or want to explore personal interests, these programs provide them with increased access to resources and opportunities in specific fields. For those who have not yet decided on their path, De Anza offers many more opportunities for them to explore and discover niche interests than a regular high school.
There are also various benefits of taking college courses for credit. For instance, depending on the number of credits they are taking, a student may find him or herself partway through an associate's or bachelor's degree by the end of their senior year. Their college credits may carry over when they become college students, potentially helping them graduate earlier.
Students often apply because they hope a different educational setting would improve their academic experience or because they are dissatisfied with their current environment. Middle College students are able to enjoy a more individualized educational experience, as they spend two periods a day with the other 30 Middle College students. Having smaller class sizes in both programs means Middle College and College Now teachers and counselors can form closer connections with students as well.
"Working with the students is my absolute favorite part of being a counselor [in these programs]," Sheehy said.  "I was able to give college application workshops instead of to hundreds of students just to my 60 seniors, which was great. I knew all their names, which has never happened before."
Applicants must have completed the FUHSD math requirement, Algebra I and Geometry, and must be registered FUHSD students. Applications for Middle College are due Feb. 26, and all applicants must attend a mandatory informational meeting on Feb. 4, after which they will receive interview dates and times. Interviews will be 20 minutes long and must be attended by both the student and their guardian. Applications for College Now are due on Mar.ch 8, and the mandatory informational meeting is on Feb. 1 or Feb. 9. To access the applications, and for more information on the programs, visit the FUHSD website or the following links:
https://www.fuhsd.org/our-schools/middle-college-college-now/college-now
https://www.fuhsd.org/our-schools/middle-college-college-now/middle-college
About the Contributor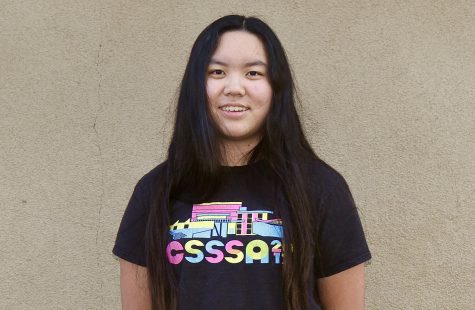 Lillian Fu, Design Editor
Lillian is a junior staff member. In her free time she enjoys reading, playing with her cat and wasting time on the internet.