There is one trending game among us
Amy Liu, Editor-in-Chief
November 4, 2020
"Where? Who? Sus."
Welcome to the Among Us world. The game has recently experienced a massive surge in popularity, including within the Lynbrook community. In this party game that involves teamwork, betrayal, lies and deceit, four to ten players try to find the impostors among them.
On a virtual spaceship, players are divided into two teams: crewmates and impostors. The crewmates complete a series of tasks and try to deduce who the impostors are. The impostors' objective is to kill the crewmates until there is an equal number of crewmates and impostors. To avoid detection, impostors can travel through vents across the map and sabotage the spaceship to interfere with the crew's efficiency or give a countdown until impostors automatically win. When any member aboard the spaceship reports a dead body or calls an emergency meeting, all living players are summoned to discuss what they know. After consulting one another, they can vote to eliminate someone they suspect to be the impostor or choose to skip voting.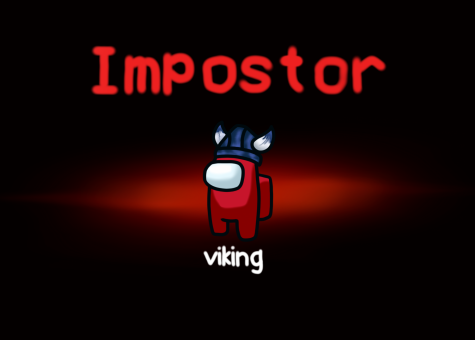 Inspired by the game Mafia, Among Us was created in June 2018 by indie American gaming company InnerSloth. Due to shortcomings in marketing, the game did not launch well, and the InterSloth team thought about giving up countless times but persevered by adding new features such as multiplayer, customization, new maps and new tasks. 
In mid-2020, the game experienced a sudden surge in popularity because it was an opportunity for players to socialize during quarantine. 
"I've gotten closer to a lot of my friends who play, since now we have an Among Us group," sophomore Aneesha Jobi said. "Now we're spending much more time [together], especially since we don't have [in-person] classes this year. It's a really great way to hear each other's voices." 
Content creators on Twitch and Youtube have also started playing Among Us. The game has become more mainstream since congresswomen Alexandria Ocasio-Cortez and Ilhan Omar streamed over Twitch on Oct. 20, playing the game with other content creators to promote voting for the 2020 election.
In September, Youtube reported 4 million views on Among Us content. Among Us became the third most-streamed game on Twitch, and Among Us videos on Tiktok surpassed 13 billion views by October. The game has since exceeded 100 million downloads and risen to 3.8 million concurrent players. 
In addition, Instagram explore pages have been exploding with Among Us content, which is how junior Sophia Zheng discovered the game.
"I was scrolling through the Explorer page, and then I [thought], 'Oh my gosh, these [characters] are so cute!' Zheng said. "A lot of my friends [started] playing it, and then I [thought], 'I'm going to give it a go.' So I downloaded the app, and then I played my first round. I [realized], 'Oh, I really like this. This is really fun.'"
One unique feature of Among Us is its simplicity in character design, which has allowed many players to create Among Us fan art, memes and animations. 
"I think it has to do with the minimalistic design because usually, with other video games, the graphics are really complex," Zheng said. "For people like me who don't have the greatest artistic skills, it's really hard to make fan art. Whereas with [Among Us], the characters are really simple."
Zheng has found herself engaging more with Among Us art, taking inspiration from an Instagram post to create an Among Us-themed birthday card for her friend and making an Among Us puppet for her drama class. 
Beyond the gaming world, Among Us has also popularized slang words such as "sus," which means "suspicious," and "vent," which is a way for impostors to move around the map undetected. 
"For example, if somebody is not doing too well in class, [we would say,] 'He's an impostor, he needs to go into another class,'" Jobi said. "[Sometimes, we say] 'vent into zoom', instead of 'zoom in to zoom'. There's lots of different [slang] that we started using because of Among Us."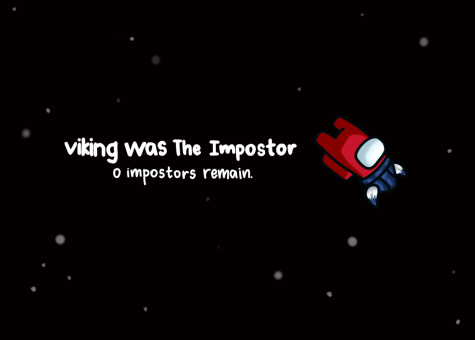 Among Us is an easy game to learn but takes strategy to master. To be a successful crewmate or impostor, one must be observant, gain the trust of other players and report any suspicious behavior before it is too late. 
"When I am a crewmate, I try to look for patterns in peoples' behaviors that are 'sus'," sophomore Daniel Wang said. "From there, I follow them around to watch them do tasks to either confirm or disprove my suspicions. When I am an impostor, I always try to pick people off one by one by sabotaging lights or by venting."
On Oct. 4, the Class of 2022 officers hosted an Among Us social. Since Homecoming was postponed, the class officers wanted to create an opportunity for juniors to socialize and meet new people. The social took place over Zoom, where the players were moved into breakout rooms and rotated rooms every 10 to 20 minutes.
"Since Among Us was really popular, we thought it would be a good starting point for our first social," Class of 2022 Vice President Shailesh Senthil said. "It was really great to see everybody starting conversations because a lot of the time in class, some people choose to mute in breakout rooms. We hope to get more of the class involved in these socials and create the opportunity for students to have fun and come together even during online learning."
The Class of 2024 officers will also hold an Among Us social for freshmen on Nov. 6 from 7 to 8 p.m.. 
"[Among Us] is easy to pick up, and everyone is able to access it on a mobile device," Class of  2024 Secretary Jeffrey Gao said. "The game is also very interactive, so students can socialize and bond with new people, making it a good fit for a class event."
With all of the game's recent popularity, InnerSloth has cancelled production of Among Us 2, instead putting its efforts into improving the current version of the game. InnerSloth plans on fixing problems with servers and cheating, as well as adding a system for banning disruptive players. Additionally, customizable controls, a friending system, new maps, new player colors and colorblind support will also be added. 
Among Us has fostered communities at Lynbrook and around the world by creating and maintaining friendships while players remain socially distant.
"Among Us has strengthened my friendships because it's a very exciting game to play with friends," Wang said. "It's very fun to kill and manipulate your friends while lying your way out of sticky situations. It gives me something interesting to do with my spare time."