Farrah: a mini Martell
On June 4, History teacher Nate Martell was enjoying an end-of the-year department lunch when he received a text saying that his girlfriend was in labor. Martell quickly drove his motorcycle to the hospital in time to meet his first child, an eight-pound baby girl, Farrah.
"She was originally due the week after finals, so we thought we had it perfectly planned," Martell said. "But then she came 10 days early."
After Martell and his girlfriend initially learned that they would become parents, they eagerly prepared for the new member of the family. They bought a car seat and equipped the baby's room with a dresser, crib, and changing station. Martell thought he had a general grasp of baby products, but still found himself blindsided by the high cost of diapers and other baby products. To help cut costs, Martell's sister gave him some of her kids' old toys and clothes, but Martell said he still enjoys buying his newborn cute baby outfits.
Martell quickly realized how much time and energy raising a baby requires. From having to wake up at three in the morning to calming her down when she is bawling, or keeping her placated for a car ride in the uncomfortable car seat or scheduling shopping trips around her nap schedule, Martell and his girlfriend have noticed that they can no longer do anything without extensive planning.
"I actually don't even remember [anything] for the first month or two," Martell said. "It was just a blur of tiredness. Basically, everything revolved around the baby."
Once the school year started, Martell planned several paternity leaves so that he could help out his girlfriend, who took the year off from work to care for their infant. Teachers are allowed up to 12 weeks of parental leave, and for each two-week absence Martell had to make detailed substitute plans for both his US. History and AP US History classes. The extensive lesson planning and worksheet printing was worth it since he was able to spend quality time with his daughter.
"I love being home with Farrah."  Martell said. " She's just now getting her teeth so she's able to eat grown-up food. I like feeding her; she's a good eater and she'll eat whatever you feed her."
Watching his daughter quickly develop into a staggering toddler, Martell said that he feels more empathetic toward his students now that he is a father.
"I have always tried to mitigate the amount of stress in my classes," Martell said. "But [becoming a father] made me even more aware of the things that I do and how it might affect my students."
Martell's students are well aware of his baby girl, as Martell interspersed pictures of Farrah in his daily lectures. 
"Since Martell had a baby he's been showing us pictures of his baby in the middle of his slideshow presentations," said sophomore Andrew Chang. "And that lightens the mood if we are discussing a difficult topic in history."
Overall, Martell is excited to spend more time with Farrah, who is now 11 months old and can sit and stand. He looks forward to taking her on trips to the beach, bike rides and maybe even skiing at Lake Tahoe.
"I just want her to be happy," Martell said. " I want her to feel like she can do whatever she wants to do. I just want her to have a good life and I want to do whatever I can to help her do that."
About the Writer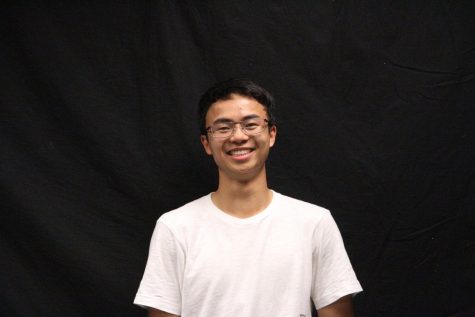 Enzo Cabaltica, Design Editor
Enzo is a sleep-deprived senior who is excited to return to staff this year. His favorite parts of being a member of the Epic are designing graphics, taking...