5 new sports coming to the Tokyo 2020 Olympics
Look out for five new sports making their debuts in the Tokyo 2020 Summer Olympics: surfing, karate, skateboarding, sport climbing and baseball and softball. Except for baseball and softball, all of these sports will appear for the first time in Olympic history. Read below for more information on each.
Surfing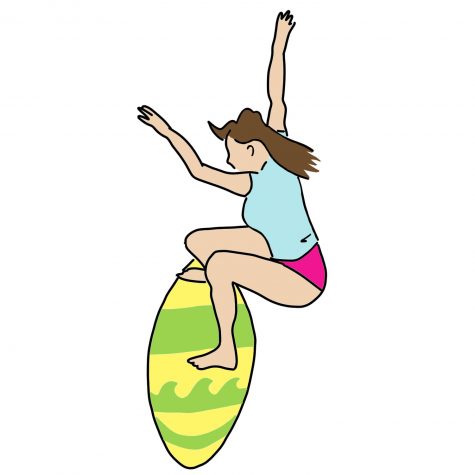 The Olympic event for surfing begins with initial rounds of four- and five-person heats, with half of the competitors from each heat advancing to the next. Heats are defined as a series of qualifying competitions to decide who will face off in the final of an event. After the preliminary rounds, the event progresses to main rounds of two-person heats, in which the winner advances to the next round and the loser is eliminated.
The length of each heat is approximately 30 minutes but can vary depending on the conditions of the day. A panel of five judges will score each ride from 1 to 10 based on the judging criteria, which includes commitment and degree of difficulty, innovative and progressive maneuvers, combinations of major maneuvers, variety of maneuvers, speed, power and flow.
Instead of focusing on trying to achieve the maximum number of waves ridden per heat, the competitors will strategically select the waves that enable them to perform the best quality maneuvers. Competitors can ride up to 25 waves per heat, and the two highest scores will be counted towards the heat total. In the 2020 Olympics, all surfing events will take place on Tsurigasaki Beach.
Karate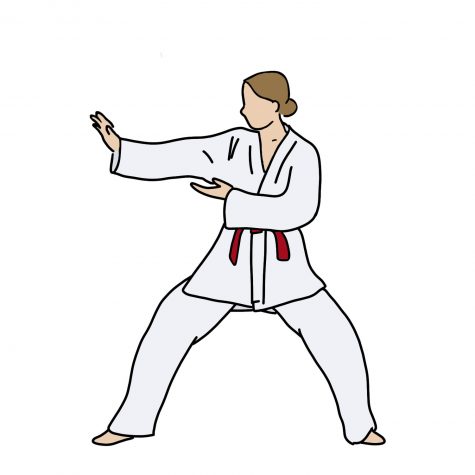 Karate consists of two disciplines, kumite and kata. Kumite involves sparring, in which two athletes face each other in a fight. Kata is a solo discipline, which emphasizes the skills of strength, rhythm, balance and power of kicks and strikes. There are two karate events for women and two for men, with each event split into three different weight classes.
The Tokyo 2020 Games will feature 80 athletes, with 10 competing in each of eight events: two men's and women's kata events and three classes each for men's and women's kumite events. The karate events for the 2020 Olympics will take place in Nippon Budokan, an indoor legacy venue built to host judo events at the 1964 Tokyo Olympics. Unfortunately, karate will not appear in the Paris Olympics in 2024.
Skateboarding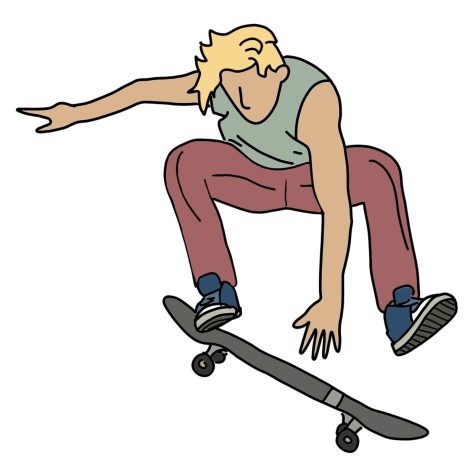 The skateboarding events will include two types of competitions, street and park. Street skating includes stairs, handrails, curbs, benches, walls and slopes for competitors to use to perform tricks. Each competitor will perform individually and demonstrate a range of skills through their tricks. Park skating involves not only street elements, but half pipes and ramps as well. Park skating events will take place on a hollowed-out course featuring a series of complicated curves, some resembling large dishes and dome-shaped bowls.
For both types of events, judging takes into account factors such as the degree of difficulty of the tricks, the quality of execution and the composition of moves in order to award an overall mark. Skateboarding being added to the Tokyo 2020 Games comes as no surprise due to Japan's vibrant skateboarding culture, which has nurtured the passions of many young and talented skateboarders.
Sport Climbing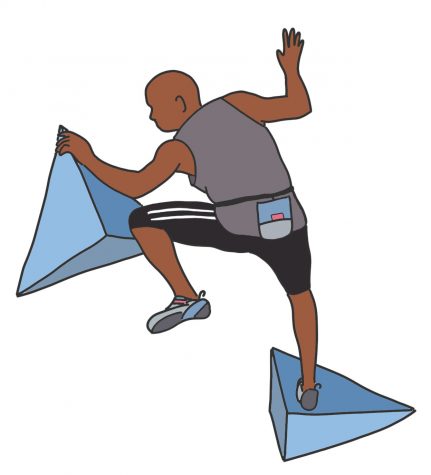 Like karate, the sport climbing events incorporate multiple disciplines: speed climbing, bouldering and lead climbing. Speed climbing consists of two athletes climbing side by side on a 12-meter wall on identical routes. The winning times of each heat average about five to six seconds for men and seven to eight seconds for women. In bouldering, athletes aim to complete the most routes on a four-meter wall in a given amount of time. Each route varies in difficulty, requiring the climber to use different holds. In lead climbing, athletes attempt to climb as high as they can within six minutes on a wall that is more than 12 meters in height.
Only two women and two men from each nation are allowed to compete in each event. Final rankings are determined by multiplying the competitor's placement in each of the three disciplines, and the lowest score wins. In the 2020 Olympics, sport climbing events will take place in the Aomi Urban Sports Park.
Baseball and softball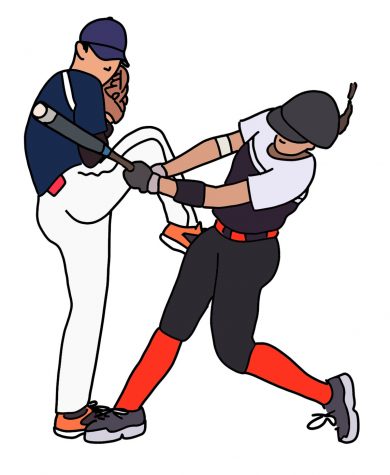 Baseball and softball are returning to the Olympics after an eight-year absence, with their last appearance being at the Beijing 2008 Games. They did not appear in 2012 and 2016 due to a low rate of participation among countries. However, baseball is prominent in Japanese culture, which may account for its return.
Baseball, which only allows male athletes, has two teams of nine players seeking to score the most runs by striking a ball and running round a sequence of bases to reach the 'home plate'. Softball, though similar to baseball, is played only by women. A significant distinguishing feature is that pitchers throw underhand, as opposed to baseball, which uses the overhand pitch.
For the 2020 Olympics, baseball and softball events will take place at both the Yokohama Baseball Stadium and Fukushima Azuma Baseball Stadium.