Confessions of a Seahawks fan
Hang on for a minute...we're trying to find some more stories you might like.
The San Francisco 49ers are moving on to the Super Bowl after winning the National Football Conference (NFC) Championship Game against the Green Bay Packers. For the first time since 2012, the team is advancing to the Super Bowl, eliciting excitement from local fans — but not me. Although I am content with the fact that the 49ers are moving on to the Super Bowl, and not Aaron Rodgers and his Packers, I crave to see the Seattle Seahawks advance as they have been my favorite team since elementary school.
Personally, our local 49ers and the Oakland Raiders don't mean much to me. Although I respect and appreciate them, only the Seahawks have captured my heart because I grew up watching them play. Since I was about 5 years old, I would watch football with my dad and root for the Seahawks because their head coach, Pete Carroll, had previously taught at the University of Southern California, my dad's graduate school. Although my dad's connection to Carroll isn't significant to me, I grew to support the players, such as Russel Wilson.
When I first began watching games between the 49ers and the Seahawks, I would be torn over who to support: the local team or the team that I was more fond of. In the end, I decided that I wouldn't let where I lived stop me from supporting the Seahawks.
In elementary school, I followed the major league sports and frequently talked about the scores with classmates. Coming from diverse backgrounds, students in my school cheered for a wide variety of teams and players, so they didn't see my supporting of the Seahawks as a crime. Today, however, whenever I tell others that I like the Seahawks, I get countless questions regarding my support of the team. Did I live in Seattle? No. Why do I like the Seahawks? Because I do.
For Super Bowl XLVIII in 2014, I went to a party to watch the game between the Seattle Seahawks and the Denver Broncos. The people there mostly supported the Broncos because the Seahawks defeated the 49ers in the NFC Division Championships, robbing the Niners of the Super Bowl spot. As the Broncos continued to give up possessions, I would see others clutching their head and wanting to rip their hair out, as I stared gleefully at the screen. In a room full of grumpy football fans, I suppressed my urge to cheer, fearing that I would elicit even more negative emotions in others. For me, not cheering wasn't because I was afraid to show my pride as a Seahawks fan; it was because I was worried about rubbing in our victory.
Although I am not particularly outspoken about my support for the Seahawks, I have noticed that when I share my differing perspective, it can spark meaningful discussions — or as you may frankly call them — arguments. These sports rivalries can become intense, but I find that talking and watching sports with others, even if we disagree, is a fantastic way to bond. Often, I have more to say when I don't see eye to eye with someone than when I agree with them. Living in the Bay Area and supporting the rival Seahawks can sometimes be challenging, but I have found that it has helped me build connections rather than fumble them.
About the Writer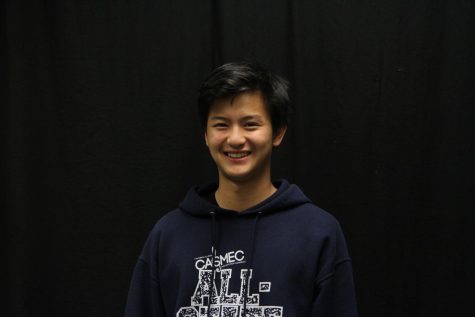 Bennie Chang, Writer
Bennie Chang is a sophomore staff writer for the Epic. He is interested in politics and loves watching and reading the news. During his free time, he likes...