Chill beats for the best of study sessions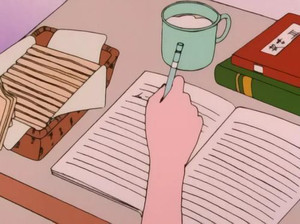 My study habits are quirky, to say the least. I have listened to the strangest of songs while studying, from a 10-hour loop of the USSR National Anthem to a trap remix of the Little Einsteins theme song. I even tailor my "study music" to each subject: the "Untitled Goose Game" soundtrack for college essays and AP Literature reading, lo-fi hip-hop playlists for Statistics homework, Green Day for Economics review. The list goes on.
Despite my peculiar study habits, there are quite a few songs that I'd willingly listen to when studying for any subject. This finals playlist isn't a cacophonous compilation of all my music preferences, but a playlist I can just press "play" on before a cram session, without fretting over whether the songs will become too distracting.
Generally, I prefer calmer music, such as "skeletons" by keshi; the simple guitar and periodic introduction of soft percussion keep the song interesting, but never too distracting. "Like Real People Do" by Hozier and "Secret For The Mad" by dodie sound a bit more acoustic and serene.
Let's keep it real, though: I would rather nap than cram for finals. If my playlist is too calm, I will definitely fall asleep. I added a few more energetic songs to keep it interesting; "Janet" by Berhana, for example, never fails to refresh the mind when finals study sessions grow long.
And before someone asks: yes, I just had to put Fall Out Boy, All Time Low and Panic! At The Disco in this playlist. I have yet to outgrow my seventh grade emo phase.
These are all songs I'd gladly listen to during a finals study session, whether to help me focus or just stay sane. Listen to the songs in order or put it on shuffle (—or not at all, but where's the fun in that?). Good luck with your exams!
Check out the other finals playlists assembled by our staffers here: https://lhsepic.com/tag/finals-playlist/