Anthony Huang leaps over gender stereotypes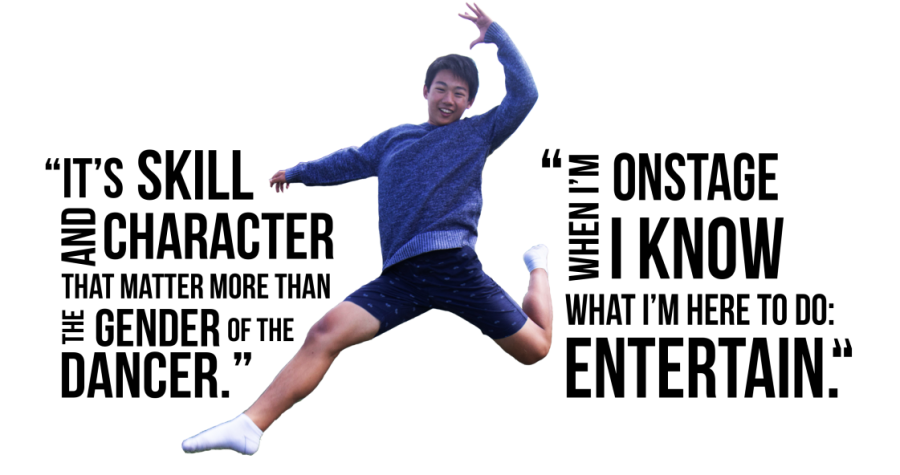 A year ago, freshman Anthony Huang could not imagine himself as a dancer, much less a member of the Lynbrook Valkyries dance team for the 2019-2020 school year. Starting next school year, Huang will be the first male dancer on the team since it was founded due to his determination and dedication to dance.
Huang's passion for entertaining people was evident at an early age. As soon as he could talk, Huang always enjoyed being the funny one in the family. His mother enrolled him in kung fu lessons, which he continued until he was 12 years old. Huang credits his kung fu lessons with developing his flexibility, a skill that would be crucial when he decided to audition for the Valkyries years later.
After participating in kung fu, Huang started lion dancing at the beginning of eighth grade. Lion dancing is an intensive art that requires communication and stamina.
"My mom tells me that when I was younger, I saw a Chinese lion dance performance, and I was intrigued by it," Huang said. "She made me join and because of the people I met there, I knew I kind of fit in. The people were really nice."
He continues to participate in lion dance recreationally, attending practice about once a week and performing for organizations and companies such as Google.
In eighth grade, Huang transitioned to hip-hop, currently his favorite style of dance, after he attended a lesson held by an informal dance club at Miller Middle School. He immediately enjoyed the style of dance and began teaching himself choreography through Youtube.
"I just wanted to try something new and found [dance] really fun," Huang said. "One of the choreographies they were teaching us at the club meeting back at Miller was by Matt Steffanina. I searched him up so I could learn it, and then I browsed through the rest of his channel."
Huang continued to dance during his free time and contributed to his class's homecoming performance by choreographing the co-ed dance and participating in the boys dance. Being involved in homecoming made him more confident with his performing ability, and his full split during the boys dance impressed many people. After homecoming ended, he wanted to continue improving his dance skills and sought other ways to keep dancing at school, eventually leading him to audition for the Valkyries.
"I really love dancing, but at Lynbrook there's only so much dancing you can do through homecoming, winter rally or powderpuff," Huang said. "I wanted to do more, so I decided to audition."
Huang initially disregarded joining the Valkyries because he thought it was a girls-only team, but after speaking to co-captain and senior Alicia Wu, he discovered that this was not the case. In March, Wu encouraged him to audition for the team in April, and he spent the next month training by himself.
"I tried to [prepare] a month before tryouts, but I didn't really know what I was doing," Huang said. "It was mostly stretching myself and attempting to do turns. The skills I saw in the team were beyond what I knew, but slowly I learned new things which gave me more confidence."
Tryouts were held from April 8 to April 11, and dancers were judged on their technique for moves such as kicks and turns and how well they could perform a routine they learned on the first day of auditions. Huang knew that he lacked technical training and experience since he had never taken a formal dance class or been a member of a dance team, so he relied on his strengths: his passion for dance and his determination, both of which were noticed by coaches Krista Stirling and Joce Satterberg.
"We recognized his enthusiasm and focus throughout the week of audition workshops," Stirling said. "In my career as a dancer, teacher, coach and director, I have always said that the motivation and drive of a person isn't something you can teach."
Huang did not expect to make the team and was pleasantly surprised when the results were released. Junior and 2019-20 Lynbrook Valkyries co-captain Roxanne Chou was especially proud. Chou befriended Huang even before auditions and is currently his "Valks sister," an assigned partnership in which two Valks mentor and encourage one another.
"I'm impressed with him in general," Chou said. "His hard work and work ethic is incredible. He's super motivated. I told him that as long as you tried your best, you are going to make it, and he did."
The team, including new members, have only held four practices together so far and will continue into the summer. Some changes have also occurred with the addition of Huang as a male dancer. At first, the team considered changing its name from "Valkyries" to just "Valks," but decided against it when Huang said he was fine with leaving the name unchanged. Other changes include the coaches addressing the team members as "dancers" instead of "girls" and finding appropriate apparel.
"Finding apparel is kind of hard," Chou said. "Before, we would normally just find tank tops or shorts, but now we have to remember that some shorts might not be meant for guys. So far we have everything established, and Anthony is really flexible with what he can wear and can't wear."
Besides apparel, little else has changed. The team retains its name and will still perform hip-hop routines during football games and rallies and practice contemporary routines for competitions in the spring. Coach Stirling hopes that more male dancers will be encouraged to follow Huang's decision to join the team.
"I would love to one day compete in coed of all male divisions and welcome those who have dance background to audition for the team," Stirling said. "If I could get more males interested, we could perform in more divisions at our competitions and nationals."
About the Writer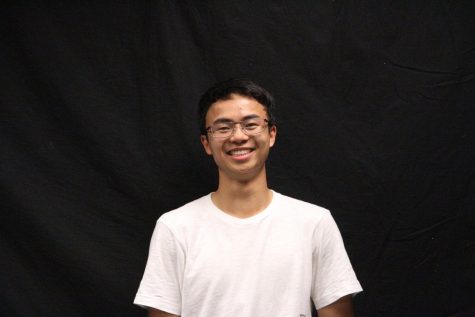 Enzo Cabaltica, Design Editor
Enzo is a sleep-deprived senior who is excited to return to staff this year. His favorite parts of being a member of the Epic are designing graphics, taking...