"Jane the Virgin": the season finale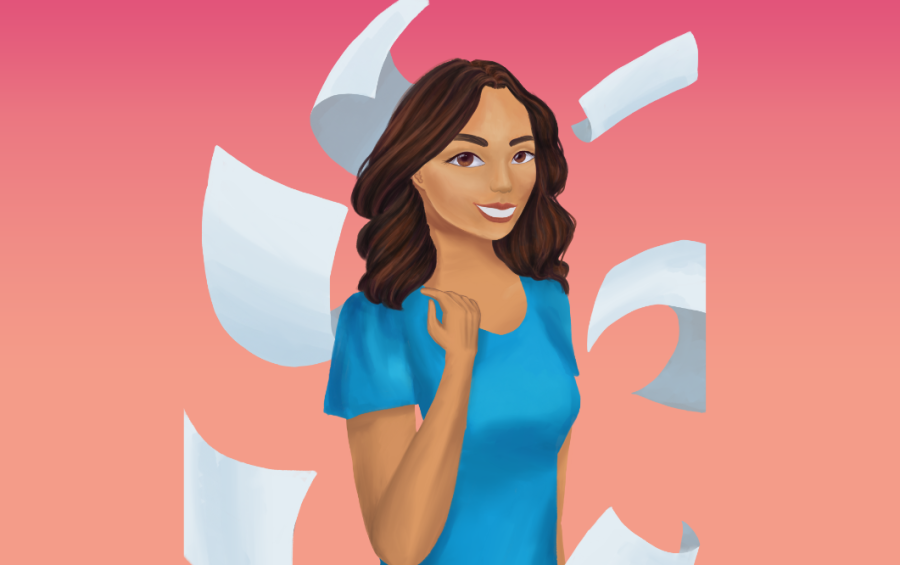 When my sister first told me of a TV show with the premise of the titular character getting accidentally artificially inseminated, I couldn't exactly wrap my head around "Jane the Virgin's" status as a critically acclaimed show. Nonetheless, I watched and was immediately drawn beyond its ridiculous premise and now absolutely will not and cannot miss an episode. In its fifth and final season, "Jane the Virgin" only continues surprising me with its storylines, twists and turns and cliffhangers, all interwoven in a world of magical realism (glowing hearts, fallings petals and more), and at its core, themes of universal humanity.
Disclaimer: LOTS of spoilers ahead. Read on at your own discretion if you do not want to know what ends up happening. This review contains spoilers up through episode five of Season
Season 5 of "Jane the Virgin" aired on March 27, almost a year after the Season 4 finale aired and left audiences on edge with a nail-biting cliffhanger, when Michael seems to come back from the dead. To recap, Jane becomes involved in a love triangle during seasons 1 and 2 with her boyfriend Michael versus her baby Mateo's father, Rafael. Michael eventually becomes Jane's husband but supposedly dies of a heart attack back in Season 3. More than four years later, Jane has moved onto a romantic relationship with Rafael. Just as Rafael is about to propose to Jane, however, he learns from Sin Rostro, the stereotypical "evil villain" of the show, that Michael is somehow still alive. All this, plus other storylines involving Rafael's ex-wife Petra and Jane's parents and grandmother, constitute the essential plot of "Jane the Virgin."
When I first heard about Michael's reappearance, I was in a bit of shock. I clearly remembered his death, which was extremely sad given my side as #teammichael over #teamrafael at the time, and showrunner Jennie Urman saying in an interview that Michael was really dead. But I guess anything can happen in a telenovela, a type of Latin soap opera which "Jane the Virgin" emulates and partly satirizes with extreme exaggerations of classic tropes (love triangles, long lost siblings, etc.). Nevertheless, by the time Michael is revealed to be an amnesiac who now goes by the name Jason and does not appear to like Jane, I've already found myself on #teamrafael. And as much as I've easily believed in implausible plot points introduced before — for starters, getting artificially inseminated by someone you almost fell in love with five years prior — having one's amnesiac husband previously believed to be dead come back right when one is about to get engaged to the father of one's child came off as a little too absurd to me, even for "Jane the Virgin." However, with an incredibly strong supporting cast of Jane's parents and grandmother, as well as Rafael's ex-wife Petra, the show uses such a ridiculous plot point to prove the importance of having a strong support network. Throughout Jane's seven-minute monologue after seeing Michael again (which, by the way, actress Gina Rodriguez nailed), I could feel all the emotions — confusion, guilt, sadness — but it didn't feel as convincing to me as with previous seasons. Although I think that bringing Michael back to take the series full circle, the absurdity of his amnesia that gets magically healed by specks of ceiling plaster did not appeal to me as much as "Jane the Virgin" usually does. Still, I am excited to see what other narratives and scenes the show brings other than the love triangle, especially with the main supporting characters.
My predictions as for the rest of the season? Jane and Rafael will get married. Sin Rostro will finally meet her demise. The narrator will be revealed as an older Mateo, telling Jane's story in his own book. As for the near future, Jane's mother Xiomara's cancer may finally be cured, while Grandma Alba finally starts a true romantic relationship with Jorge. I think that Petra will end up living happily ever after with on-again off-again love interest Jane Ramos, and Rogelio, Jane's father, will be able to gain equal parity with his co-star on his television show.
Yet despite all my speculations, I am still mentally preparing myself for an out-of-the-blue curveball. Although I am currently not as satisfied with the show as compared to previous seasons, no matter what happens, whether or not Jane ends up with Rafael or not, I know the deeper meaning behind the narrative is about building strong character development and finding empowerment and hope despite the inevitability of mishaps in life. And at the end of the day, I am still always proud to call myself a loyal and dedicated member of the "Jane the Virgin" fanbase.
About the Writer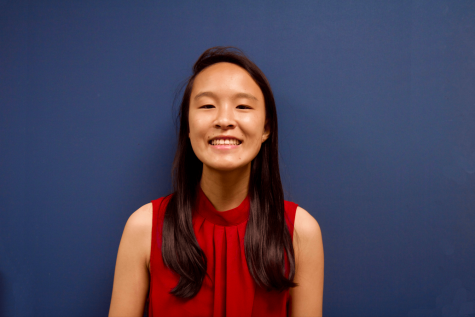 Jessica Li, Content Editor
Jessica is a senior and one of the content editors for the Epic. While not checking stories for AP Style, you can find her doing some of her favorite things:...