Lynbrook staff spices it up at Chili Cook Off
Hang on for a minute...we're trying to find some more stories you might like.
Students are not the only people bonding through lunchtime activities. Each year the Lynbrook Staff Association (LSA) puts on events that allow staff members to bond. This year, headed by English teacher Andrew Seike, the LSA brought back a beloved tradition: the Chili Cook Off.
Staff members gathered in the library study rooms during lunch on March 20 to enjoy an elaborate feast made by their colleagues. The six staff members who made up the judging panel arrived early during fifth period to taste and judge the chilis.
"Being a judge was interesting because there were so many different chilis and some of them were similar so it was really hard for me and the judges to rate them," said math teacher and judge Chris Baugh. "But I was full and happy at the end of [the event]."
Tables were lined outside the library with pots of chili and side dishes. In the study rooms, tables were set up with centerpieces made from dried beans. The decorations were completed with a projection of wild west cowboys at the front of the room. Teachers who attended the event raved about the decor and quality of the chili, which came together through the hard work of many staff members.
"In terms of organization, there's just a lot to do," Seike said. "There are finances that need to be calculated and anticipation of the number of attendees. You have to be really organized with these events because you're planning parties for 120 people, the whole staff."
The event concluded with participants receiving awards in the categories of top meat chili, top vegetarian chili and top overall. Third place in the meat category was awarded to history teacher Steven Roy's tasty meat chili, second went to economics and U.S. government teacher Jeffrey Bale's "Bacon Pineapple Chili" and first place meat went to "The Dynamic Duo" assistant principals David Erwin and Eric Wong's "Smokey Hot Chili." For the vegetarian category, third place went to paraeducator Manisha Mangla's delicious vegetarian chili, second went to physiology teacher and ASB adviser Jason Lee's "Netfleeks and Chill…i" and first went to administrative clerk Jena Rajabally's "Ultimate Vegan Chili." Rajabally went on to win top overall chili, receiving a large trophy.
"The cook off was a lot of fun because there was a good rivalry among the staff that made it exciting," Rajabally said. "It's always nice when you're working to feel like you're part of group where everybody cares about everybody. Otherwise the only time we're interacting is in a work environment, so I really think the events that the LSA put on are an important part of Lynbrook culture."
LSA Head Seike shares the same sentiment. He hopes LSA events can positively influence Lynbrook staff members.
"[My favorite part of the event was] all the laughter and the enthusiasm of the staff coming together and really paying out of pocket to make it happen," Seike said. "That's my greatest joy; there are so many people here that are enthusiastic about our school and our family."
About the Writer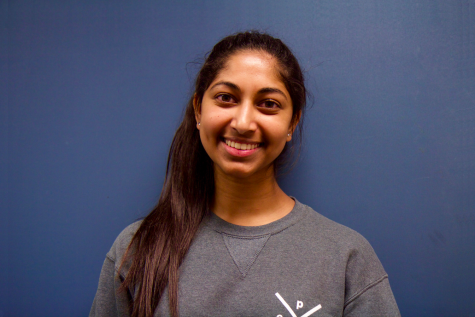 Sadhana Sarma, Design Editor
Sadhana Sarma is the Design Editor for Epic in the 2018-19 year. She's super excited for a journalism-filled year and loves being part of a student-led...