Unique workout spots for staying healthy in the new year
Hang on for a minute...we're trying to find some more stories you might like.
Staying in shape is a New Year's resolution that tops many people's lists, but going to a traditional gym can easily become mundane. Instead, explore unique places to work out near Lynbrook: On One Dance Studios, which features world-famous choreographers; Soulcycle, which has recently become a trendy workout spot; Fremont Older Open Space Preserve, a hiking spot highlighting a scenic view of the Bay Area; and Planet Fitness, an affordable yet welcoming gym that emphasizes a judgement-free environment.
On One Dance Studios, located in East San Jose, is for dancers of all levels. They offer various classes in urban choreography and hip hop, K-pop, GROOV3, salsa and more. Beginners often go for their Monday Night Workshops, weekly classes in which a choreographer teaches the community one of his or her choreographies. One downside, however, is the high pricing. The two-hour Monday Night Workshops are $15 each, and the hour-long classes in the other dance styles are generally around $16, but they offer a free first class for new members to try their dance classes before committing. On One Dance Studios is a great way to pick up new dancing skills and to learn exciting choreographies.
Soulcycle, located in various Bay Area spots including Santana Row and Palo Alto, has recently surged in popularity, especially with young women. Though the 45-minute indoor cycling classes feature high-intensity cardio and full body workouts, Soulcycle's rise in popularity can be accredited to its positive energy. The motivational classes are known for having supportive instructors, a strong feeling of community and a peppy music playlist. At $32 per class, Soulcycle is also on the more expensive side, but packages with multiple classes are available to decrease the cost per class, and first-time riders only pay a fee of $20. Soulcycle has a high-energy, uplifting environment that provides an exhilarating workout experience.
Hiking up in the lush and scenic Fremont Older Open Space Preserve provides a fresh, new look on the Bay Area. The most popular vista points in Fremont Older include Hunter's Point, Maisie's Peak and the Stevens Creek Reservoir. At Fremont Older, most trails have rolling hills, and trail lengths range from as short as two miles to as long as 10 miles. All trails are pet-friendly and are shared by both bikers and hikers. The park is open half an hour before sunrise to half an hour after sunset, but earlier times of the day tend to be less crowded, especially on weekends. Fremont Older is a free, beautiful spot to get a breath of fresh air and appreciate nature while staying healthy.
Planet Fitness is a health center located in West San Jose and is most well-known for its affordability and welcoming environment. Although its amenities may not be as luxurious as those of other gyms, Planet Fitness' basic membership plan, which costs $10 a month, includes all the equipment necessary for a good workout, such as treadmills, stationary bikes, weights and yoga balls. Upgrading to a Black Card, the premium plan which costs $21.99, gives access to the HydroMassage, tanning beds, massage chairs and other benefits. For those who want to work out and stay on budget, Planet Fitness serves as a perfect way to ease into the gym environment.
About the Contributor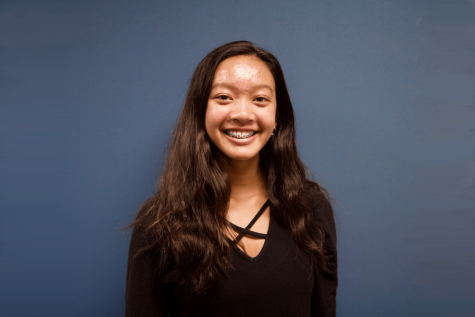 Alisha Naidu, Writer
Alisha Naidu is a junior at Lynbrook High School and a staff writer for the Epic. She loves mid-distance and long-distance running and hopes to compete...