Meet the three newly elected FUHSD board members
Hang on for a minute...we're trying to find some more stories you might like.
Rosa Kim is a former Korean school principal and Homestead High School parent whose motto is to "Reach Out, Listen and Act."
"I ran to send my Korean school students a message of serving our community and challenging themselves," Kim said. "The board members' dedication and contribution make great impact on the community, which really inspired me, and I thought I could use my experiences as a teacher and principal for the FUHSD community."
Kim's priorities revolve around students' well-being in a competitive academic culture. She wants to develop programs to create a positive school environment where students gain confidence in their identity.
"I want to continue building a close connection between the school and the community," Kim said.
During Kim's campaign, she spoke with community members to learn about her future constituents.
"I am impressed by Rosa Kim's commitment to promoting students' mental and emotional well-being at the same time that she seeks to maintain excellence in the FUHSD schools," said Sequoia Union High School District board member Allen S. Weiner. "Above all, she possesses the intelligence and sophistication to play a positive role as part of the District's governing board."
Naomi Nakano-Matsumoto lives by the motto "kodomo no tame ni," a Japanese phrase meaning "for the sake of the children.
"What gets parents through hardships is knowing that they are doing it for their children," Nakano-Matsumoto said. "Today, we're doing what is best for FUHSD students and looking out for their well-being."
Nakano-Matsumoto has worked 25 years in nonprofit executive management, served on two Santa Clara County Commissions and worked with homeless and immigrant families as a school social worker.
"My volunteer experiences make me mindful of areas that we can always improve on, including inequity," Nakano-Matsumoto said. "It has allowed me to expand my network in the educational community and corporate realm."
Nakano-Matsumoto was recognized as "Woman of the Year" by State Senator Joe Simitian in 2009 and "Very Special Person" by Homestead High School PTSA in 2018.
"Naomi has a social consciousness and knows how to serve people," said former California State Assembly member Paul Fong. "She is very socially aware about the needs of our community."
Bill Wilson ran as the only incumbent and received the most votes. Before his campaign, he was the founder and CEO of an information security company and a mathematics professor at De Anza College.
"I'm most proud of being able to be a part of creating this collaborative environment where teachers, administrators and staff work together as a team to provide the best possible education," Wilson said.
Wilson first ran in 2006. He worked with many groups such as the City of Sunnyvale, whose mayor, Glenn Hendricks, collaborated with Wilson on several projects involving the City and school board.
"He has been a thoughtful and reasonable advocate for our students and teachers," Hendricks said. "He truly cares about improving the environment and programs that students use, as well as the educational results that our students achieve."
This year, Wilson ran to ensure continuity among board members.
"If we had three new [board members], that would be a lot of potential change in one year," Wilson said. "My number one priority would be to find ways to continue to attract excellent teachers and have them live closer together or get to school sites more easily."
About the Writer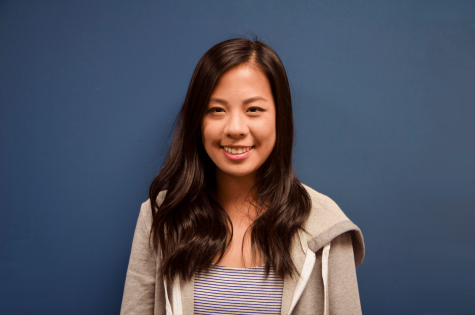 Chloe Lee, Art Editor
Chloe Lee is one of the art editors for the Epic this year. She's most excited to continue learning about everyone's story while making graphics and more...