Songs that will bring Tori Kelly's "Hiding Place" out of hiding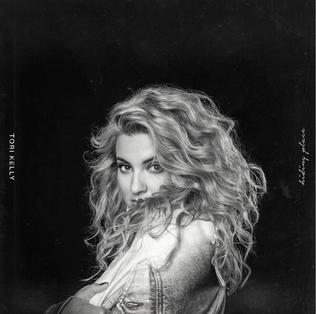 A painstaking wait of more than two years. Black and white visuals. Rad riffs. Full on gospel choir. Welcome to the first Music Monday of the new school year! The music this week: Tori Kelly's new album "Hiding Place" (which, in my very objective opinion, is the best album that has come out to date). Kelly started out as a mainstream singer, but this album focuses on her Christian faith. Regardless of your personal beliefs, the lyrics, sound, and best of all, Tori Kelly's voice, will make this album worth the listen. Read on for my top five songs off her new album (even though all songs are all incredible works of art).
Questions
Pay attention to the lyrics on this one! My undying love for Tori Kelly can be attributed to "Questions" alone. While other artists may be singing about love and explicit content, Kelly makes a point to make her listeners ponder the meaning of life and suffering that we don't always talk about or see in the media. It may seem counterintuitive, but the slow ballad that is "Questions" holds the answers to many questions.
Help Us to Love ft. The Hamiltones
This was the first song released from the album, and it's an understatement to say that this is signature Tori Kelly. From the sparkling harmonies to high riffs, one can get lost in the blend of Kelly and the Hamiltones' voices alone. But what stands out most (of course) is the message that the song spreads: to love.
Never Alone ft. Kirk Franklin
Kelly released this ahead of her actual album release as well, and when I first listened to this, I was mind blown by her striking talent, yet again. Full-on gospel choir in the background aside, mad riffs and sharp/flat notes, which are very difficult to sing, dominate this song. It's a must to listen to really absorb oneself in the world of Tori Kelly.
Just As Sure ft. Jonathan Reynolds
A calming and slower rendition amid the quick loud gospel-like songs that pervade through Kelly's album, "Just As Sure" offers a relaxing yet happy tone to "Hiding Place" that you can't find elsewhere. I recommend playing this as you do chores or start your day, just as an uplifting tune to work to.
Sunday
By now you probably have the impression that Tori Kelly is impeccable. But "Sunday" puts things into perspective with a peek into her own life, into her faults and flaws. In literature, they call the theme of this song appearance vs. reality. This song, however, is the perfect mix of Kelly's gospel and acoustic roots, a sort of middle ground, to cap off your overall album experience.
Honorable Mentions (aka the rest of the songs on her album)
While I won't write more paragraphs relentlessly praising Kelly's new album, these remaining songs are still worth the listen and ensuing awe that you will experience.
Masterpiece ft. Lecrae

Psalm 42

Soul's Anthem (It Is Well)
Listen to the album here:
About the Writer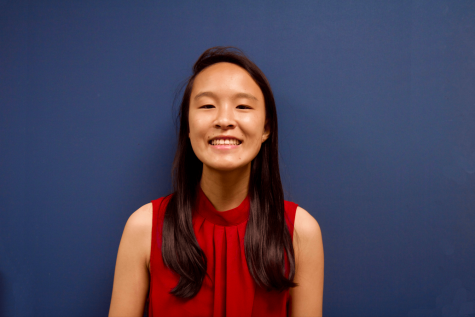 Jessica Li, Content Editor
Jessica is a senior and one of the content editors for the Epic. While not checking stories for AP Style, you can find her doing some of her favorite things:...