New California bill aims to outlaw conversion therapy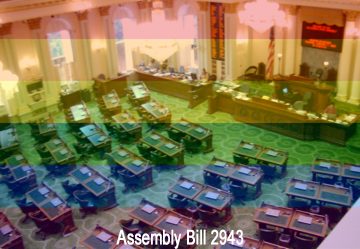 Hang on for a minute...we're trying to find some more stories you might like.
Taking major steps to solidify the rights of the LGBTQ+ community, Assembly member Evan Low (D-Cupertino) has proposed Assembly Bill 2943, which seeks to declare conversion therapy a fraudulent practice in the state of California. The California Assembly Privacy and Consumer Protection Committee voted 8-2 in favor of the bill, which is now going to be voted upon by the Assembly Appropriations Committee. This step comes six years after California became the first state to outlaw conversion therapy for minors and teens. Together, these steps make California one of the first states to take strict action against conversion therapy and protecting the rights of the LGBTQ+ community.
Conversion therapy involves counseling, hypnosis or, in some cases, electric shock treatment to change an individual's sexual orientation. The American Psychological Association conducted a systematic review and concluded that conversion therapy is not only ineffective, but also the cause of mental harm, including depression, guilt, anxiety and self-destructive behavior.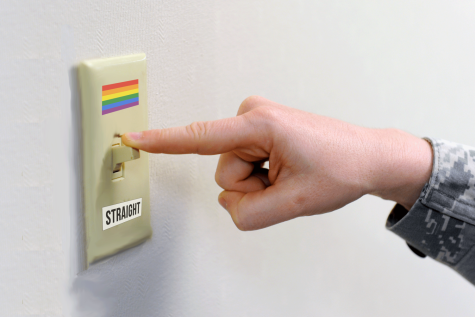 Practices such as conversion therapy contribute to the stigma that homosexuality is a mental illness, a view that has been criticized and challenged.
"Conversion therapy implies that one state of being is not normal, that who you are as a human being is not okay," said junior Selena Jeong, the Public Relations officer for Intersections, a social justice club. "This bill is a slap in the face for those who believe in this idea that homosexuality as an illness."
Across the nation, California is one of only ten states that have passed effective law to discourage and ban the practice. A large number of LGBTQ+ "patients," however, go through conversion therapy when suggested and, in some cases, pressured by religion.
"Many people love their religion but when their religion turns on them, they're in a dilemma," said Gabrielle Antolovich, president of the Billy DeFrank LGBTQ Center in San Jose. "They don't know what to do. 'Do I succumb to conversion therapy so I can stay in my religion where all my friends and my love of God are?' This is a terrible dilemma to put people in."
Although it supports the LGBTQ+ community and helps them embrace their identity, the bill brings about the question of whether it violates the right of religious individuals who believe in practices such as conversion therapy.
Opposers of the bill argue that it violates the right to freedom of religion granted by the First Amendment of the Constitution. In a letter to the lawmakers, the President of the Pacific Justice Institute, Brad Dacus, commented, "Compassion demands that churches and ministries offer hope to those who want to voluntarily leave the LGBT subculture. The State cannot outlaw this compassion by calling it fraud. This is a diabolical attempt to stifle real debate and limit personal choices."
"
People still possess the right to freedom of religion for themselves. But in my opinion, health is more important."
— Zainab Nasir, sophomore
Taking into account, however, the detrimental psychological effects of conversion therapy, Bill 2943 would protect the health of members of the LGBTQ+ community.
"[These religious individuals] are trying to help people get on the right path, as they believe it to be," said sophomore Zainab Nasir. "However, they might not be aware of the mental health risks it poses and are indirectly affecting someone's mental health."
Despite the arguments and the controversies, the bill represents a change in our society.
"As someone who grew up in an era where children who thought they were gay were sent to therapists, it's amazing to hear public support for saying that there's nothing wrong with a gay person or any other sexual minority," said James Lee, Professor and Chair of the Justice Studies Department at San José State University. "It's a total reversal of public sentiment."
Through Assembly Bill 2943, California has yet again proved that it will continue to support and protect the rights of the LGBTQ+ community.
About the Writer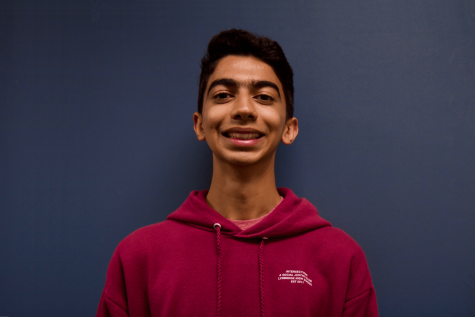 Hatim Saifee, Web Editor
Hatim is a senior at Lynbrook. He came to the States in August 2016, so he's learning many new things here. He works part-time at Starbucks and loves getting...