Company takeovers: progressive change or madness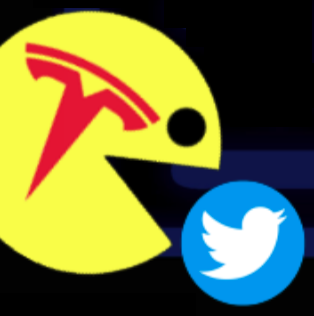 Millions of people woke up the morning of April 25 to discover that the unthinkable had happened: Elon Musk, the CEO of Tesla and SpaceX had privately purchased the public social media forum, Twitter. With these recent changes in company holdings that previously seemed immovable, many are beginning to question the consequences of such abrupt changes in power and the potential implications for customers, work environments and future of these companies. 
Through the privatization of Twitter, Musk hopes to preserve free speech and end the instances of censorship that influential or controversial users often accuse Twitter of. In order to achieve such "free speech", Musk has indicated that he will reevaluate Twitter's moderation policies to prevent users from being removed from the platform, as he believes that allowing all individuals to express their opinions without being excluded is one of the first steps towards this goal. 
While such grandiose proclamations for freedom may seem promising, there are several potential drawbacks to Musk's plan. The unrestricted user-posting content of Twitter could quickly become not only majorly controversial by allowing individuals to spread offensive and destructive comments, but also misinformative and harmful for users who could be the targets of negativity and hate from others, deterring them from remaining active on the app. 
"The more that companies are associated with one person, the more risk arises for the company being subjected to negative things associated with that individual, and the less chance it has at eventually surviving without them," economics teacher Jeffrey Bale said. "Elon Musk is putting himself in a bit of a quandary because he's getting into very political territory by proclaiming free speech for all, and people will try to take advantage of that lack of restriction." 
Today, company takeovers are becoming more common, with industry giants frequently buying smaller companies. But now, takeovers happen not only to private companies but also other publicly owned ones which can only be obtained through price auctions. In addition, a company's board of directors, a group of prestigious people including CEOs and people who hold major power, vote for the strategic decisions for the company and approve purchase offers.  
"The people buying the company have to find enough people willing to sell them the shares at a price they find to be fair, so they really have to believe you can unlock some value by running the company differently," business professor Bryon Lilly said. "You gotta have some serious guts and almost be egotistical to believe that you can run a fifth of a $45 billion company smarter than all the professionals that have been running it over the last 10 years." 
Telecommunication company Vodafone's takeover of Mannesmann AG, the first company takeover that mirrors this modern concept, occurred in 1999 and was encouraged by convincing the public that takeovers are acts of consolidating companies. This furthered a focus on stimulating growth, gaining competitive advantages, increasing market share and influencing supply chains. 
Although the general public was told that their rights would be preserved, the employees of companies being bought were more worried about disruptions to the company by new owners, such as ruining the regulation of the company and tilting the scale in favor of the rich people, widening economic inequality. 
Twitter is not the only company in the previous few years that has been taken over by tech industry giants; Facebook took over Instagram, AT&T took over Bellsouth, and most notably, Disney took over Pixar, Marvel Studios, Lucasfilm, 20th Century Studios, 20th Century Animation and Searchlight Pictures.
"I think a lot of these companies are not smart in allowing big industry takeovers, because the industries may try to change things about the company that they are not familiar with, which consumers might not like," junior Jerry Chu said. "For example, when Whole Foods was taken over by Amazon, they changed the in-person stores to look more futuristic, which resulted in them losing some customers that didn't like this change."
"One of the historical purposes of takeovers is to force the current managers to run the company in a different way, or to force the current managers to sell the company to someone else," Lilly said "That tells us that one of the historical purposes of a takeover, especially a hostile takeover, would be because you believe the company it wouldn't be worth more if it was managed or run in a completely different way."
Although Twitter's takeover can be interpreted as hostile due to Musk's push for large changes to the platform's supposedly limited user freedom, Twitter's co-founder Jack Dorsey views the decision to sell the company as one of the best financial choices he has ever made. He states that he has complete faith in the entrepreneur's ability to drive the company forward in the future. 
Like many other impulsive company purchasers, Musk wishes to privatize Twitter, which would mean removing it from public stock exchanges and allow it to not regularly report financial data to the Security and Exchange Commission. Since private companies don't have to export frequent financial reports, owners can pursue more ambitious and progressive projects, such as accelerated improvements in features and customer services through unrestricted innovation, without having to worry about public shareholders — an aspect that Musk believes is necessary to fully achieve his goals for the betterment of Twitter's platform, which include loosening up permanent user bans and reduced advertisement usage.  
Twitter's takeover serves as a prime example of how unrestricted privatization of companies by controversial entrepreneurs like Elon Musk can lead to controversial changes that ultimately affect the entire company and its customers. Experts speculate that the privatization of Twitter alone could jeopardize the careers of the several thousand employees at the company. 
"Original company owners and groups know how to properly run their companies and are experienced in making changes that their typical customer demographic groups would benefit from," Chu said. "But many millionaires don't have this kind of knowledge and could try to implement radical service changes that could ultimately repel customers."