Editorial: District perseveres through Omicron spike
The new year greeted Lynbrook with a surge in COVID-19 cases, reaching an all-time high in the number of infected students and faculty. While FUHSD's weekly reported case numbers were in the single digits through the end of first semester, Lynbrook alone had 65 student and staff positives during the week of Jan. 3. In response, the FUHSD community has proven its ability to adapt to rapidly changing conditions through instruction flexibility, contact tracing and resources such as testing and KN95 masks.
Lynbrook COVID-19 designee Susan Rocha has taken up the responsibility of mask mandates, testing centers, conveying the ever-changing CDC and Santa Clara County Public Health Department guidelines through emails and communicating with students, staff and families about isolation protocol. Confusion among students and staff runs rampant during such uncertain times, so it is imperative for the administration to continue their transparent and consistent updates with the Lynbrook community. To learn from experience following the January surge in mind, Lynbrook should brace itself for another possible spike after the February break by expanding the COVID-19 response team to prevent this heavy burden from falling on a single set of shoulders.  
Contact tracing has served as a source of reassurance for many students. When a student contracts COVID-19, administration works to identify close contacts, asking teachers for seating charts and students for who they spent lunch with. Teachers and club officers should implement their own contact tracing systems for activities to increase the efficiency of this process. Some staff, such as French teacher Elizabeth Louie, have already done this by creating forms for students who use their room during tutorial and lunch. 
The FUHSD administration was cooperative in rapidly implementing CDC guidelines during the first semester and loosened restrictions as cases decreased. Compared to individuals from other schools, the Lynbrook community has been more responsible in adhering to relatively stricter guidelines, with little to no opposition from the student body.
"Before the spike, there were some kids in certain classes who didn't always wear their masks, but with everything that's been going on, everyone has been wearing their mask," junior Diya Dalal said.
To continue combating the crises of 2022, the district should continue to provide resources, such as rapid antigen test kits and KN95 masks, to students. Further information on resources the district has already devoted to combatting the COVID-19 pandemic is available here.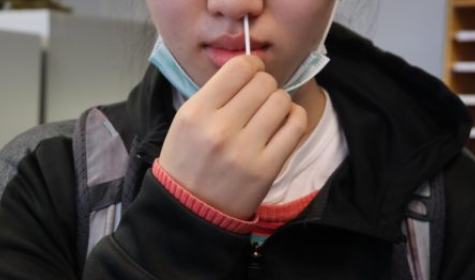 FUHSD is unique in providing campus COVID-19 test centers, which are open at different schools throughout the week and provide both rapid antigen tests and polymerase chain reaction tests for staff, students and their immediate families. While the earlier distribution of rapid antigen test kits to students is standardized and provided by the state, testing centers and staff are paid for by the district and have allowed more students to access proper testing, especially in light of a national shortage of testing resources. 
"The talk about a layered approach to protecting against COVID-19 is really important," Rocha said. "Vaccination is strongly encouraged, but it hasn't become required. I believe masking is probably the biggest priority, along with testing."
If a student is infected with COVID-19, they must isolate themselves for at least five days, which leads them to fall behind on schoolwork. By moving curriculum resources online, teachers can help students stay on top of their assignments while isolating, if they are physically up to it. Math teacher Rita Korsunsky has implemented remote testing options on Schoology, a solution that can prevent students from becoming overwhelmed with tests when returning on-campus.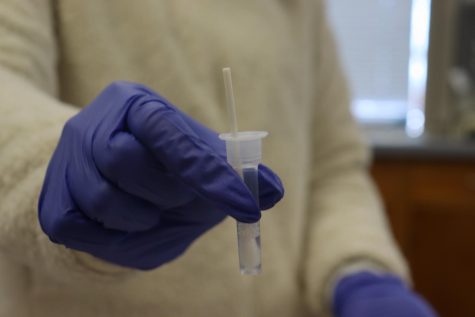 "Our policies toward schoolwork with COVID-19 should have been clearer — like clarifying when an assignment is due versus when it's assigned and whether projects were excused or given make-up time," junior Aakash Kapadia said
To educate students on how to use the many resources provided to them, Lynbrook could devote a session of homeroom to demonstrating how to acquire government-supplied antigen tests, how to conduct self-tests and what to do in the case of a positive test result.
The school has demonstrated a great level of responsibility and efficiency in ensuring the protection of each student. However, with increasing cases and new variants, a larger group of COVID-19 designees and standardized policies for remote assignments will help Lynbrook be more prepared going forward. While providing resources is a huge step in the right direction, educating students on how to use these resources and respond to positive test results is necessary to ensure the well-being of the student body.
​*the Epic staff voted 35-0 in favor of this stance, with 1 staff member abstaining.