Librarians' picks: Super Fake Love Song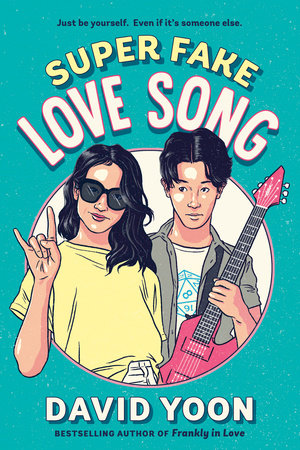 On the outside, Super Fake Love Song may seem like just another romantic comedy to stock young adult shelves from acclaimed author David Yoon, but further exploration reveals the hilariously written story of how far a boy in love will go for the girl of his dreams — and how far his friends will go to have his back. With witty dialogue and a story filled with not-so-genius plans, Yoon respins the tale of a boy hopelessly in love and his feats of metaphorical strength to woo the girl of his dreams.
Or maybe not so much woo, but maybe more impress her until she falls for him. And it almost worked too, but a web of lies can only go too long without falling apart. 
Despite being a bit of a slow book, readers all but fall in love with Sunny Dae, just another high school underdog trying to get through track practice and launch a Twitch trend with his friends. But through his parents, he meets Cirrus, an-everything-but-dumb-but-also-very-cool girl who Sunny can't help but pay attention too. 
Within five minutes of meeting, Sunny falls for Cirrus and manages to convince her that he's part of a rock band. As the reader follows Sunny and Cirrus's story, Yoon spins a realistic tale of people meeting and learning more about each other, the loyalty of friends and finding identity — an intricate debate of who one is versus who one wants to be.