Band lifts marching band requirement for freshmen
For the first time in more than 10 years, freshmen taking Lynbrook's band class will not be required to participate in marching band in the 2021-22 school year. This decision was made to preserve freshmen enrollment in the band class due to the loss of the 2020-21 marching band season and uncertainty regarding the 2021-22 season due to COVID-19. 
Typically, freshmen taking band are required to participate in marching band, which lasts from August to November, with exceptions for health restrictions or participation in another fall sport. Because freshmen are also required to take PE, participation in marching band in freshman year only counts toward elective credits. However, after freshman year, participation in marching band is not required for band students and can be counted toward PE credits.
Like many extracurricular activities, marching band requires time and dedication. Before the pandemic, members practiced on Mondays, Wednesdays and even Saturdays, totaling approximately 14 hours each week. Weekday practices were three hours long, and band members met at the tennis courts before stretching and playing their instruments to warm up. Once ready, the band practiced marching technique and walked through their performance positions on the field. Saturday practices, which usually ended in October, followed a similar format, but they lasted around eight hours, which allowed the band to practice more musical technique. 
Throughout the season, the band performs during halftime at Lynbrook football games and at marching band competitions. Because halftime performances are mainly to entertain spectators, the band feels more pressure and excitement at competitions.
"There's this intense environment where you feel the energy in the air, and I find that really thrilling, especially when the crowd reacts well to what you're doing," senior Richard Chiu said. "I think that's probably my favorite part of competitions, especially when we do well and win."
The band competes in around five competitions each year and consistently places well. Notably, the band ended the 2019-20 season with winning sweepstakes at a competition in Napa, which meant that they earned the highest score out of around 30 other bands. Although competitions are an important aspect of marching band, some members believe the enduring friendships and memories are the most important.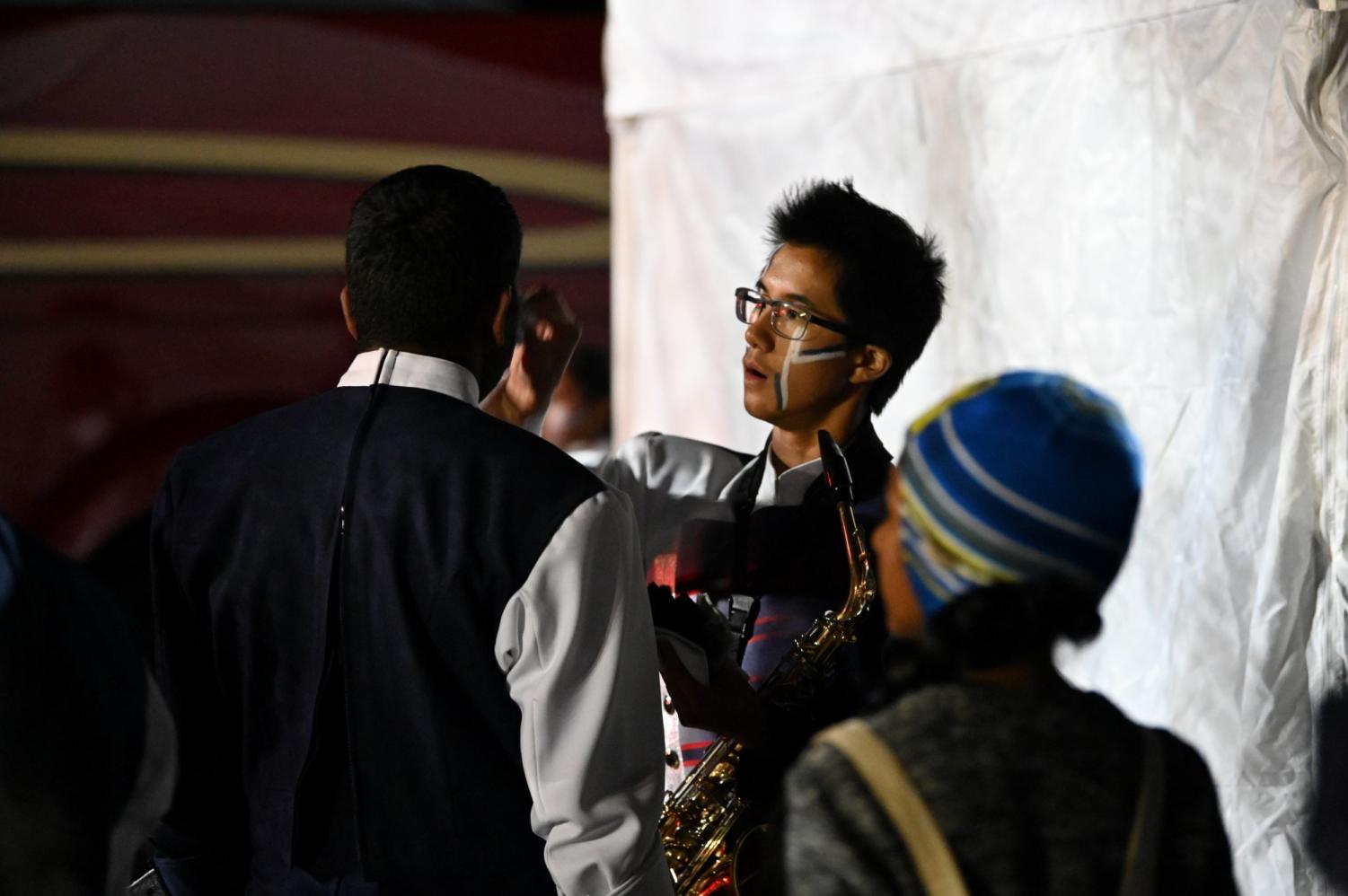 "It's one of the things that makes my life enjoyable because of how many friends I have there and the amount of crazy things we do on band trips and competitions," junior Justin Chang said. "Basically, many of my good memories are from marching band and band." 
However, for many freshmen hoping to join band, the time commitment marching band poses is often a deterrent. 
"When I was in eighth grade, I kind of wanted to quit band because I didn't want to take marching band," Chang said. "And the same thing goes for a lot of my friends too. If it wasn't a requirement, I probably wouldn't have taken marching band." 
For Chang and many others, their positive experiences in marching band encouraged them to continue participating after freshman year, even when it was no longer required. Some also continued marching band because it provided an opportunity to earn PE credits without having to take PE.
For band and orchestra director Michael Pakaluk, reconsidering the freshman marching band requirement began before the pandemic, as he had to evaluate the number of freshmen who may not choose to join the band because of the time commitment that marching band posed.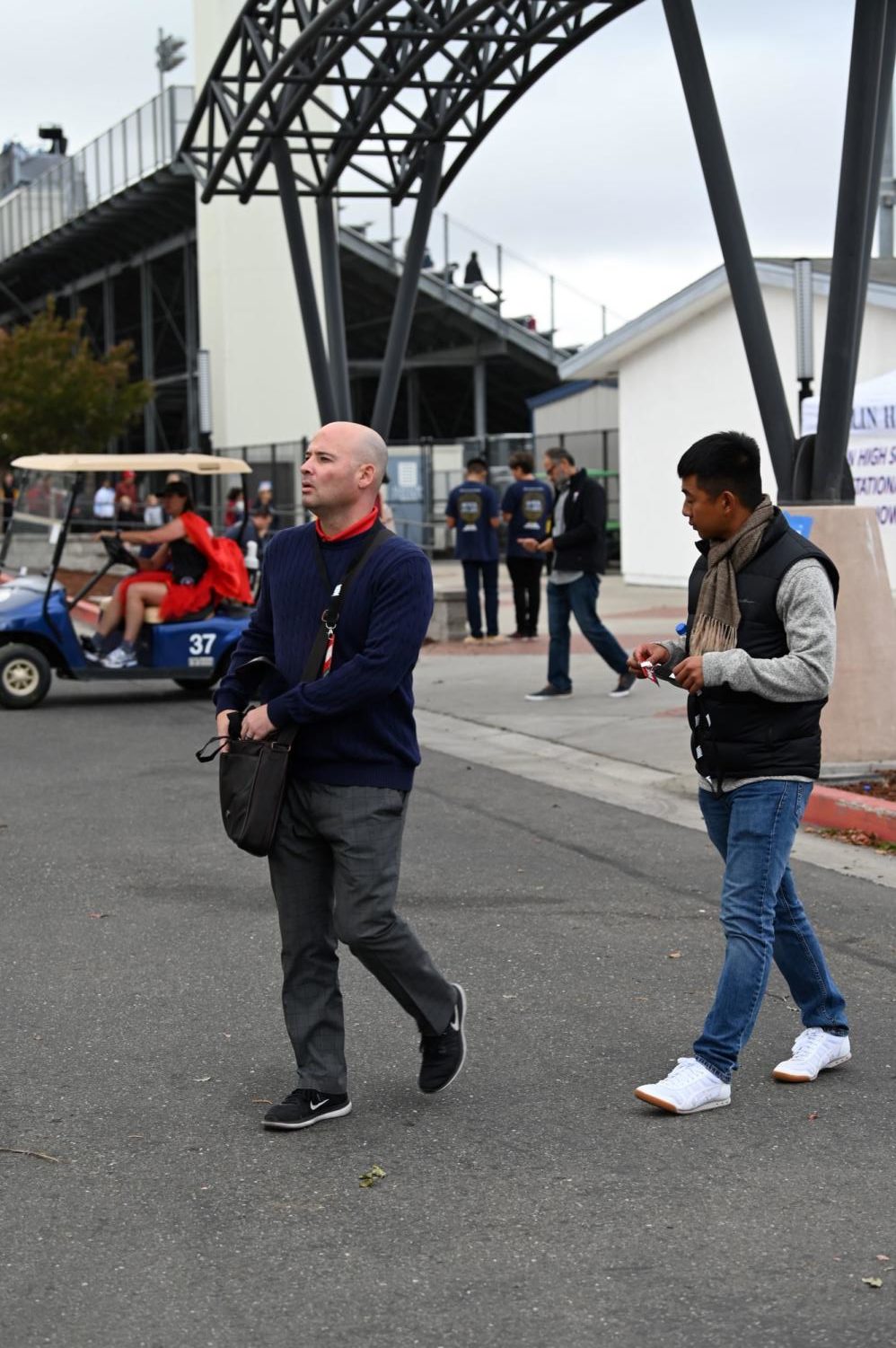 "I've been thinking about it for a while because one of the challenges with freshmen is that some talented freshmen don't do band because of the requirement," Pakaluk said. "Their parents won't let them because they believe it takes too much time, so they can't manage their schedules. So sometimes, I'll lose some of the more serious musicians, and they'll go to youth symphonies or something like that, and I don't want to lose the good musicians; I want them in the band program."
Ultimately, it was still the pandemic that tipped the decision over the edge. Without a marching band season for the 2020-21 school year and persisting uncertainty surrounding the upcoming season, a reason Pakaluk removed the requirement was to prevent families from being scared off by the unknowns of marching band. 
"The pandemic has really upended so many aspects of the program," Pakaluk said. "There are still so many questions up in the air, in terms of limitation of people and proximity, and I still don't really know all of the factors. I don't want to — after school on Zoom for a year — all of a sudden drastically go from zero to 100 in terms of commitment. I think it would scare some parents and students off. So it might change, but for this year at least, I'm removing that requirement."
Band students have had differing reactions to the removal of the requirement. Some, like Chang, are concerned that removing the requirement when marching band enrollment is already declining may cause marching band to lose more participants at a time when they are most needed. However, some believe that removing the requirement will be beneficial, as those who join will genuinely want to participate, rather than being required to do so. 
Pakaluk predicts that removing the requirement may attract more freshmen into the band program but believes enrollment in the marching band will decrease.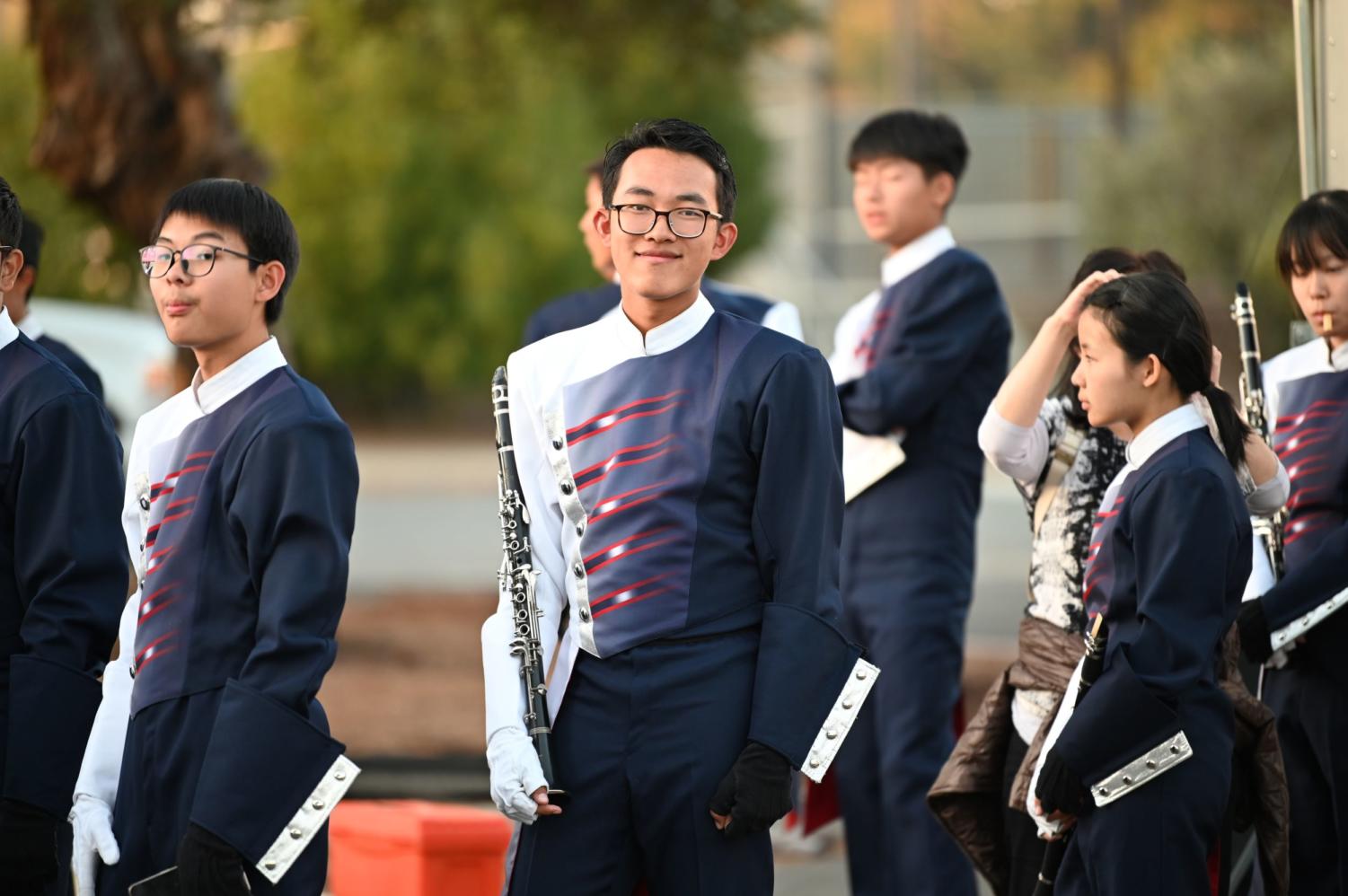 "With the current scenario, all marching band programs will be affected, but for Lynbrook specifically, there's definitely going to be less membership in marching band," Chiu said. "I feel like the priority for the next few years will be rebuilding in the sense of trying to go back to where we were pre-COVID, which is unfortunate."
Even with the removal of the requirement, Chiu encourages students to participate in the music community. 
"Word of advice to all future music program and marching band students: try to just keep playing music," Chiu said. "Know that many of us have gone from that same mindset of 'marching band is a waste of time' to 'marching band is definitely something that I really enjoy.' It's really fun to have an activity and a group that you'll find nowhere else. Good luck! Know that we'll always be rooting for you as alumni."