Mr. Sun's handcrafted boba pops into Cupertino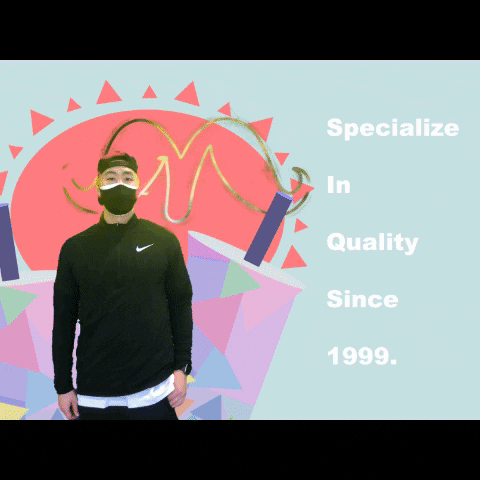 A seemingly endless line wrapping around the building. The whirring and loud clatter of machines with soft pop music in the background. Employees rushing to and fro, calling out a constant stream of numbered orders: order 196, order 208, order 215 . . . here's your order, please come again! 
For the most part this is a standard scene inside a boba shop, but over the course of lockdown many businesses have been shut down or are just barely hanging on. Even during this crushing time for businesses, a new boba shop, Mr. Sun Tea, also known as Mr. Sun, was able to thrive despite being open for a few short months. With a variety of unique drink flavors and their specially handcrafted boba, Mr. Sun has become a ray of sunshine in this dark time. 
"From the minute I got the keys, I got the shop up and running in six seven weeks," Mr. Sun's owner  and Class of 2010 alumnus Justin Chen said.
This itself is a mindblowing feat as opening a store could take anywhere from three to five months. Though it seems the process was simple, many key components had to align perfectly. While Mr. Sun is new to America, it is not in any means new to the tea industry; in fact, Mr. Sun Tea is a huge franchise that started from Taiwanese Red Sun Tea shop in 1999 and is well known by Taiwan's public. How did Chen get the idea of opening a boba shop?
The idea to open a boba shop was spontaneous and began within the popular online platform Discord.  Back in August 2020, Chen was talking to some old high school friends through Discord about tea and their passion for it. This conversation spurred Chen into action as he knew he could make their dream come true. Although Chen is not a business major and actually works for Apple as a study coordinator, he used to work at a boba place and his family does restaurant management for many clients including Ten Ren Tea and i-Tea. As such, Chen grew up already immersed in management and tea, giving him the right connections and experience to start a boba shop. 
Besides having viable connections in the tea industry, Chen was able to get the location of Mr. Sun because one of his partners used to run a J&J Hawaiian Barbecue in a location that closed at the start of shelter-in-place. Since Chen already knew the owner, this made the process of acquiring the property much simpler. Additionally, the location also originally sold food, making opening up much faster as only minor cosmetic touch ups were needed. 
Other than sorting out details with the franchise in Taiwan, obtaining a good location and making adjustments at the actual site, employees were definitely a necessity. Fortunately, finding workers turned out to be easier than expected and after posting on social media, applications rolled in as there were plenty of people seeking job opportunities. 
"We had all sorts of different backgrounds, college students, high school students and people who are not in school. Right now we have so many employees and even though we are always open for applications it kind of just depends on availability and their character," Chen said. "I really look for their attitude and their willingness to work. Even if they mess up in the beginning, it's part of the learning process, and it's something that we need."
Some of Lynbrook's very own students who are also employees disclosed how working at Mr. Sun was a good experience and chance to gain insight on running a business, especially because Mr. Sun had just opened. One elaborated on her experience and thoughts regarding working during COVID-19:
"It's technically my first job and I didn't really know what to expect, but there's definitely a lot of people there so it's a little scary because I'm really scared of COVID-19. We do take necessary precautions like nobody is allowed to wait inside the store and we have four to five people working per shift," Lynbrook senior and employee Amy Sun said. "So it's not that bad and it's really fun being able to be outside of the house."
In the case of Mr. Sun, COVID-19 actually may have been more beneficial than harmful. The pandemic fostered the idea of opening a boba shop, which proved to be a good opportunity to turn the boba shop dream into reality. Since indoor seating is not possible, Mr. Sun was able to open faster with less time spent on inside cosmetics. Mr. Sun provides something fresh. As people get sick of being at home and come out to explore and relax, it is natural for people to be more willing to try something new. But what makes Mr. Sun so different?
Most other boba shops focus more on the tea rather than the boba and have a wider selection of teas, but Mr. Sun specializes in boba. Not only is their boba handmade but they also have different boba flavors including the regular brown sugar boba, mango, strawberry and more. Mr. Sun also only brews three kinds of tea: green, black, and oolong. The whole menu revolves around these three teas and the drinks are designed in a way that the boba pearls match up with the different teas. For example, most of the milk teas go well with the regular brown sugar boba, whereas the mango and strawberry boba pearls go better with the fruit teas. Many boba places also have their own distinct drinks and Mr. Sun is no different. A couple of their well known drinks are Mr. Sun green tea and rainbow tapioca milk tea. Mr. Sun green tea is a fruit tea with non-alcoholic Heineken beer and the rainbow tapioca milk tea has three flavors of boba pearls. 
The franchise has been blooming in this new location. Customers and workers enjoy the environment Mr. Sun provides and Chen is content at where the business is at. 
"I am grateful for and proud of myself. But I am thankful that my partners and friends are there if I do need help, as well as my employees and how hard they've worked," Chen said. "Everyone's asking me to open the next [store], and I really don't want to do it. I feel like if I get this up and running and successful so that the business can continue, then I'll be very happy. I don't need another one."