LHS Model UN models success at SCVMUN conference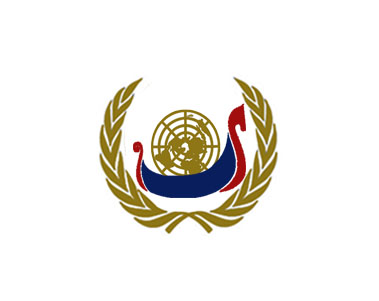 On Jan. 31 and Feb. 1, Lynbrook Model United Nations (MUN) competed at the Santa Clara Valley MUN (SCVMUN) Conference at Santa Teresa High School, earning success at one of the club's most popular conferences of the year.
Several local high schools as well as an international team from Romania attended SCVMUN. This conference is an optimal opportunity for novice members to compete and gain competition experience, yet it still welcomes a wide range of participants.
Lynbrook MUN sent 30 delegates to this conference, prioritizing newer members who may not have had opportunities earlier in the year to compete. Additionally, 14 students from Miller Middle School attended the conference and competed alongside the other high school students.
MUN conferences typically begin with an opening ceremony with guest speakers, who are typically individuals who either work with the United Nations (U.N.) or in policy. They speak about what their job entails and how it is relevant to high schoolers.
Then, members split up by their committee, discussing problems that were given to them prior to the conference to settle on the best solution that would yield the most favorable results for their assigned country.
"Competitions are essentially a simulated U.N.," said sophomore Ian Chen, Lynbrook MUN's Director of Logistics and Treasurer. "In MUN, you can practice your diplomacy skills by both giving speeches and forging connections with people on a one-to-one level."
The conference ends with the awards ceremony, in which members are judged in multiple categories, including their public speaking, negotiation and leadership skills, as well as the quality of their solutions.
More than half of Lynbrook's attendees came home with awards. In total, Lynbrook competitors received one Best Delegate award, three Outstanding Delegate awards, one Honorable Mention award, two Verbal Commendation awards and four Best Research awards.
Before conferences, Lynbrook MUN's officer team takes many steps to prepare their members for competition, including using their weekly meetings to introduce members to useful ideas and skills. After covering logistics and updates about upcoming events, the officer team organizes fun activities related to foreign policy and public speaking, usually through the form of Kahoots or impromptu speeches.
Another way Lynbrook MUN helps prepare members is through research nights, which are workshops that cover conference-related topics and reinforce students' proficiency in vital public speaking skills.
"Research nights are usually focused on a specific skill set or topic," said senior Maya Abiram, Lynbrook MUN's president. "Sometimes it could be about public speaking. Other times it's about giving impromptu speeches, or about how to research the best solutions to the problems."
Lynbrook MUN also hosts annual mock conferences, which aim to provide newer members with a glimpse of what an actual conference looks like. They are also great ways to build connections with members within the Lynbrook MUN community and students from other schools.
"At mock conferences, we usually offer beginners a chance to compete with their friends from both Lynbrook and other schools," Chen said. "This way, they are able to gain valuable competition experience while being able to create connections and have fun at the same time."
After SCVMUN, the team began preparing their members for future conferences, including the South Bay MUN and University of California, Davis MUN conferences. From Feb. 13 to 16, the club also participated in the North American Invitational MUN conference, the largest MUN conference in the country; the competition was hosted in Washington, D.C., and Lynbrook came home from the conference with one Outstanding Delegate award and one Verbal Commendation.
Aside from the club's upcoming conferences, they are also looking forward to upcoming fundraisers and guest speaker events. Additionally, one of Lynbrook MUN's biggest goals is to continue to develop their relationship with Miller Middle School. In recent years, several Lynbrook MUN members have volunteered to train students at Miller and have created a Miller MUN team.
"We wanted to bring Model U.N. to middle school," said senior Larry Peng, Lynbrook MUN's secretary and public relations officer. "We are trying to prepare the students for high school level Model UN and introduce them to basic topics about political advocacy and global events."
In the next few years, Lynbrook MUN is looking forward to growth in terms of member count and member engagement. They also hope to continue to achieve success in future conferences and events.
"I hope people can recognize how the skills developed through MUN can be applied to many different fields," Abiram said. "I also hope to see more events that engage members like mock conferences or socials."