Cougar Karson: Squaw Valley ski instructor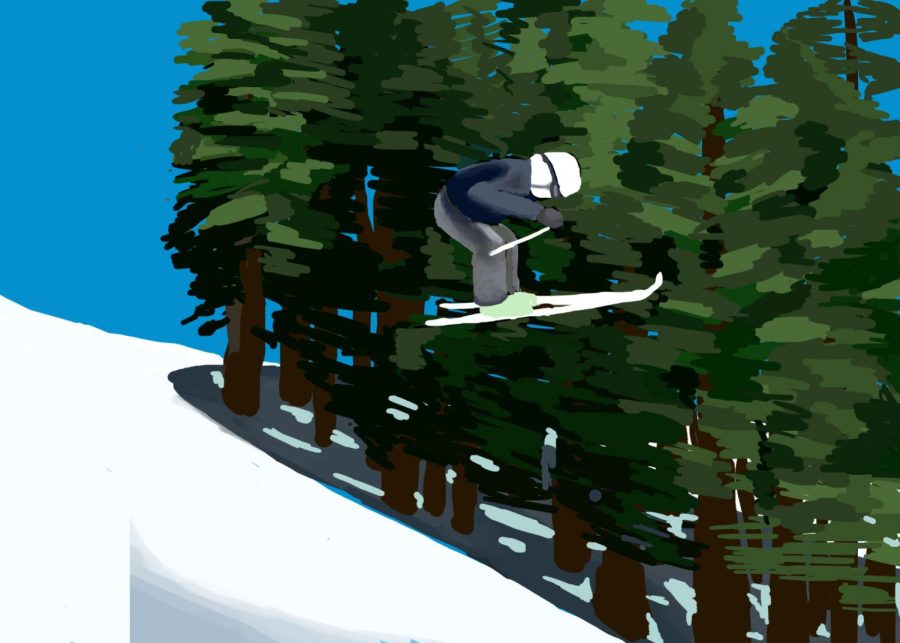 Freshman Cougar Karson does not have an average job. A trained skier, having previously competed on the Far West division of the U16 Squaw Valley ski team, he has now advanced to a higher level. During the winter season, Karson works as an instructor at Squaw Valley Ski Resort in Olympic Valley, California every weekend.
When he was two, Karson began his skiing career. Three years later, he began lessons with coach Carly Carlson at Squaw Valley.
"He coached me when I was five years old, and he really turned me into the skier that I am now," Karson said. "Now I'm coaching his son who is five years old too. It's really emotional for me."
From the ages of 5 to 8, he raced on Squaw Valley's ski team. Karson no longer competitively skis because he lives in the Bay Area and is not able to practice as much as skiers who live in Lake Tahoe. However, skiing still remains a central part of his life. Hoping to continue cultivating his passion for the sport, Karson decided to work at the resort.
"Squaw Valley was where I grew up," Karson said. "I won medals at Squaw Valley, and Squaw Valley is my favorite resort."
When he began the job, he ran into challenges due to his young age. Although there are instructors as young as he is, they are few and far between. Karson's boss at the time was unsure whether he would be able to handle the responsibility of working at a ski resort.
"I was about to not get the job," Karson said. "But I called my boss, Ian, so much. I kept on calling him every week. And finally he goes, 'I admire your compassion. So I'll give you the job.' And you know what, it turns out he really loves me."
Karson's average weekend begins on Saturday morning at 3:30 a.m., the time at which he wakes up in order to reach Squaw Valley by 7:45 a.m. He has a lunch break at 11:15 a.m., and the seven-hour ski day ends around 2:30 p.m. He then heads to the locker room to get his equipment and belongings and makes the trip to his hotel in Reno, reaching it at around 7 p.m. Karson's lessons follow the same schedule on Sunday, and he returns to his home in the Bay Area around 1 a.m. on Monday morning. This jam-packed schedule takes its toll on Karson, often not allowing him to have time to spend on homework or with friends.
Karson teaches children ranging from ages 5 to 8 at the "red stars" level, the fifth level in a series of levels based on skiing ability. Although these skiers are young, the children are experienced, and Karson helps them further improve their skiing technique. He leads them all over the mountain, including various difficult slopes, to hone their skills and challenge them. To work with such young children, Karson must have a lot of patience, as well as the ability to keep the children under control and entertained. His students often attempt to take his phone or ski pass, and to prevent this, he has learned to tell them stories while on the chairlift to keep them occupied.
"I do what I do because I love skiing; it's my favorite sport," Karson said. "I'm proud of the effect I have on these kids, making them laugh and improving their skiing abilities. It would be great to look back one day, and say 'wow I really helped those Olympians.'"
About the Writer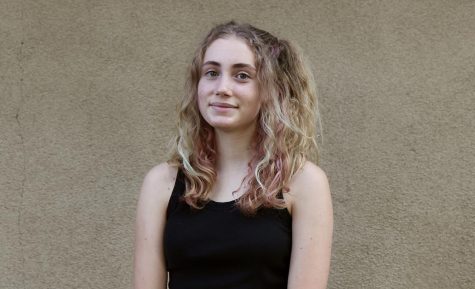 Emma Cionca, Writer
Emma Cionca is a junior, and the 2020 to 2021 school year is her second year on the Epic staff. Her favorite part of being on staff is working with all...