On-campus entrepreneurs pave their own path
Running a business requires grit, time and patience. While Lynbrook is typically known for students that excel in STEM, there are also many students who have found their passion within the world of business. Follow the journeys of several Lynbrook students who have found success in starting their own businesses, pushing their personal boundaries while showcasing their skills as high school entrepreneurs.
Yash Godiwala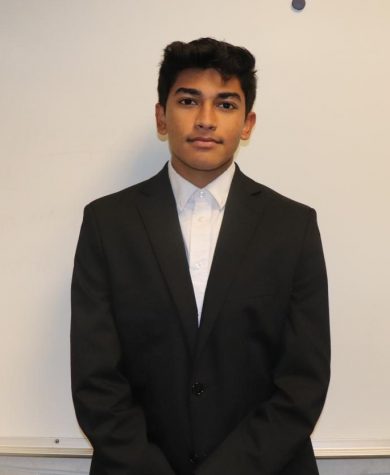 One such entrepreneur is senior Yash Godiwala, who is part of the holdings company The Hype Advisor. The company was initially started by students at the University of California, Berkeley in January 2018, who then partnered with students at local high schools, such as Godiwala, who joined the company in July 2018.
The Hype Advisor began as a broadcasting Instagram account, but as it progressed, another facet of the company was created: The Hype Fund. The Hype Fund is the world's first hedge fund operating on one of this generation's most dynamic markets: sneakers.
Godiwala always harbored an interest in business, and the company provided him with the unique opportunity to pursue his interests in both finance and street-wear fashion.
"I think our generation has become more interested in style and pop culture, so I think it's a good place for those two industries to meet," Godiwala said.
The Hype Advisor works by taking money, holding it for six months, making investments, and then returning them.
Godiwala began as the sole member in the marketing department. He was in charge of Instagram promotion and writing articles to reach their target audience. However, he has now shifted gears, and is moving into the business development aspect of the company.
"I'm more focused on business law," Godiwala said. "I worry about things such as what we can do to better protect ourselves from lawsuits and how we can strategize in the future."
Financial difficulties were one of the biggest challenges of running The Hype Advisor. Since the company was founded by college students, the team had to work together to figure out how to operate with the limited money supply. Another issue they continue to face is scalability: although the company has potential, it only has 11 members, it is difficult to manage all the different aspects of the company.
By the summer of 2020, the company hopes to have their entire website and rebranding complete and intend to begin seeking out venture capitalist investments. Godiwala hopes that the company will also work to educate others in streetwear fashion investment.
"We don't want to just take all of the market for ourselves, we want to help other people grow the market alongside us," Godiwala said.
Shree Phadke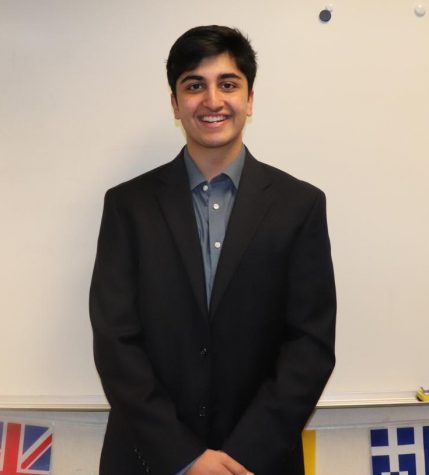 Senior Shree Phadke is the founder of Nexus Graphics, a motion graphics and video editing studio that produces graphic designs and animations for content creators. He founded the company in the summer of 2016; since then it has grown into a reputable business with ten current employees who are motion designers and video editors.
Phadke was an avid gamer during his middle school years and became a member of an online YouTube community consisting of other gamers and content creators. After recognizing that many content creators had a need for motion graphics in videos and animations, Phadke decided to create a business that could help meet this demand.
Phadke recalls one of Nexus Graphics's early challenges — gaining traction. Business was slow in the beginning, when he found a client around once a month through word-of-mouth referrals. However, Nexus Graphics eventually gained a reputation in the motion graphics community; Phadke then began to witness a steady increase in the number of clients which his business received.
One of Nexus Graphics's biggest projects was its partnership with Physics Girl, a two million-subscriber educational platform run by PBS digital studios. Phadke worked with a creative team of five people to create two 3D renditions of exoplanets for a series of videos regarding exoplanets and life on other planets.
Currently Nexus Graphics, has ten clients, including creators like the Obey Alliance, PBS Digital Studios, and several other big-name creators. Phadke pairs each client with an available motion designer or video editor, occasionally taking on a client himself. Phadke also holds routine meetings with his employees to discuss any updates and create plans for current partnerships.
Phadke advises aspiring entrepreneurs to avoid feeling forced to start a business. It was only through his passion for visual effects, CGI, and 3-D animation that Phadke was able to create a tangible business to help others.
"Don't start a business just for a college application or resume," Phadke said. "Do it because you are truly passionate about it."