Intersections Club participates in the Women's March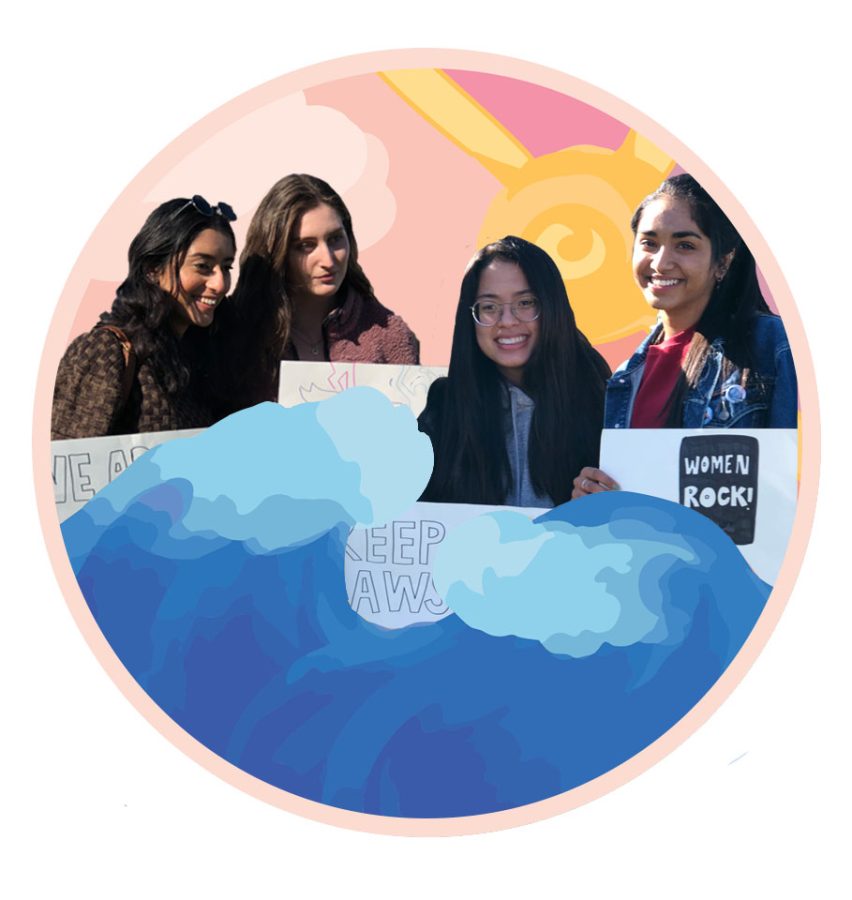 Members of Lynbrook's social justice club, Intersections, attended the annual Women's March in San Francisco, walking with thousands of others from the Bay Area hoping to have their voices heard.
The procession of men, women and children marched the streets of San Francisco with heavy police escorts. The protestors held signs with slogans such as "Hella Feminist" and "Our Republic, Our Time to Resist." Various communities under the umbrella of intersectional feminism, such as activists and members of LGBTQ, ethnic, religious and immigrant groups, all marched together. The March also featured various speakers including San Francisco Mayor London Breed, the first African-American woman to serve in this position, Rabi'a Keeble, founder of the Qalbu Maryam Women's Mosque and Laura Millar, a disability and queer rights activist.
In addition, many of those participating wore knitted pink hats, a symbol of the female resistance against Donald Trump's past misogynistic comments most commonly associated with the March.
The Women's March first took place in 2017 in response to the election of Trump. The first of its single-day demonstrations was one of the largest in U.S. history, with 680 marches in total taking place nationwide. The March quickly gained momentum in its early stages due to widespread outrage at Trump's election. Various controversial actions during his campaign, such as openly mocking disabled journalist Serge Kovaleski on live television, sparked apprehension among women and minorities about the future of social equality. Many worried about whether their voices would still be heard after Trump's election, and the March was born to fill such a need.
Over the years, Intersections' participation has evolved from simply attending the street demonstrations and listening to speakers at the rally into a personal bonding event for many members of the club, particularly the seniors in Intersections, who have attended multiple previous Marches.
"I think the March is a really effective way to communicate your ideas with other people and share in that activist environment," said senior Natalie Semersky.
Intersections members' reasons for attending mirror those of local protestors.
"It's a way I can show support of things I believe in, like women's rights, LGBTQ rights and things like that," said senior and Intersections Vice President Rhea Anand. "For my club, it's something I can do to get people who have never been to a Women's March before out into a March. It's a way I can show my club, 'This is how we're getting hands-on. We're not just stuck in a classroom in Lynbrook at lunch on a Friday, we're actually showing our activism elsewhere.'"
The view that the March is a way to express activist opinions is not limited to Intersections members. Lynbrook staff who have attended along with the club have similar views to the students.
"I think it's just a way to express frustration with policies and things that we can't control," said Spanish teacher Kim Revilla. "So for me, it's kind of an outpouring of opinion from the public."
On the official Women's March website, they state that the March's mission is "to harness the political power of diverse women and their communities to create transformative social change." Although many participants believe that the event has made steps in such a direction, the March has garnered criticism in the past for its lack of accessibility to disabled protestors and being too centered on cis-gendered, straight, white feminism.
"When we think of the word feminism, we like to think of it as intersectional feminism," Anand said. "It doesn't just include the basics like white, cisgender feminism. You have to include transgender women. You have to include the LGBTQ community and women of color."
Despite the controversy around those managing the Women's March, the majority of protestors still see the movement's potential. They are hopeful about the future and say that the March has already led to progress. Although they acknowledge that they have yet to see major concrete impacts, they believe that the March's goal to spread awareness has already been working.
"I think for me, like many other girls in my life, I've encountered some situations where I feel less than or just discriminated against in any way," said senior Zahra Batlivala. "I feel like the March is putting it out there and raising awareness that this is happening and that there are so many things happening to women that are unacceptable. I feel like if I can do nothing else, at least raising awareness is something I can do."
Lynbrook Intersections members join the masses in the streets of San Francisco. The protestors maintain that hoping for the best will not fix things. They believe that change can happen, however, through protests, picket signs and a common goal: equality. Loud, colorful and large, the San Francisco Women's March was a roaring display of those who demand to have their voices heard.
About the Writer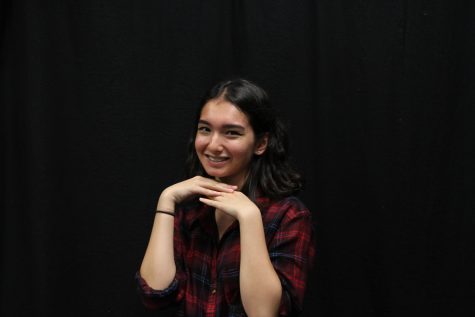 Alara Dasdan, Writer
Alara is a junior at the Epic. She likes writing, her cat Bitsy, and lying down on my bed while she waits to be swallowed by the void.