Ciara turns past scars into beauty marks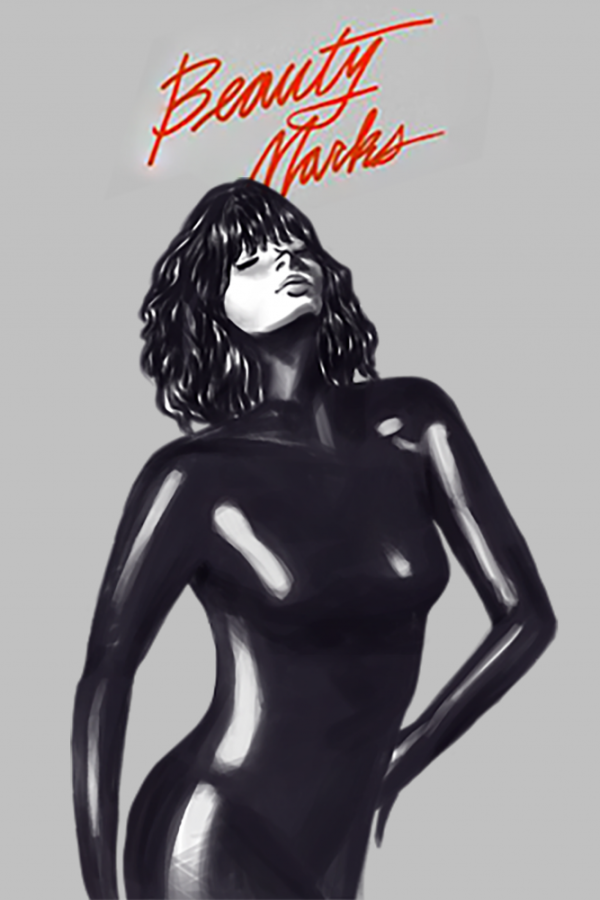 Dealing with the underperformance of her 2015 album "Jackie," parting ways with her record label Epic Records and her fiancé Future, coupling with NFL quarterback Russell Wilson and giving birth to their daughter Sienna, Ciara's personal and professional life has taken many turns in the past four years. Now, the Grammy award-winning independent artist embraces her past and embodies her newfound confidence in her seventh album, "Beauty Marks," proving why Ciara's new music deserves louder applause.
Ciara's collaboration with rapper Macklemore, "I Love Myself," opens the album with an R&B undertone. As the song begins, Ciara says softly, "The best thing I could ever do for me, is love myself." As the title suggests, the song is about the importance of self-love. The lyrics are cheesy and the tune of the piano in the background is predictable, but Ciara makes an effort to make her track stand out by including a bass-heavy drum beat. Macklemore, known for his empowering rap verses, sings, "Don't want the 'Gram telling my daughters what beauty is," echoing a message that many celebrities are beginning to support: social media should not define beauty. "I Love Myself" sets the tone for "Beauty Marks": an emotional album about self-growth and acceptance, with a couple of bops tossed in.
Placed right after the empowering track is "Level Up," an uptempo pop song that immediately increases the dance factor of the album. Packed with powerful bass, continuous beats and brief taps on an electronic keyboard, the song is the epitome of a dance anthem. The title is a reference to a 2016 Instagram post by Ciara, featuring a video of John Gray's sermon regarding what women should do to find a husband. The singer captioned the video "#LevelUp. Don't Settle," and on this track, Ciara continues her rebellion against the patriarchy, singing, "Thank God I never settled, this view is so much better."
When speaking about the motivational message of "Level Up," Ciara told Billboard, "My mission is to inject love, and inspire and make the world dance, and this song allowed me to do exactly that."
Revisiting the retro pop roots which led to Ciara's meteoric rise to fame in the early 2000's, the album shifts to throwback pop with "Thinkin' Bout You." The song sounds like a romantic Katy Perry single playing at a disco in 2005, and its music video features a t-shirt-clad Ciara dancing with a broom. Speaking about the purpose of the song, Ciara told Source, "I'm very comfortable dancing around in my room, and letting go and getting lost in my thoughts. When it's time to get ready for my date night, I turn it up a bit."
The album concludes with the sentimental piano ballad "Beauty Marks," where Ciara eloquently conveys her love and appreciation for her partner, and realizes that her "scars are beauty marks." The seven-minute long music video for the song was released along with the album, and features never-before-seen footage of the singer's lavish wedding to Wilson at an English castle, as well as moments right after the birth of Ciara's daughter Sienna. The video was showered with appreciation from fans for being a "tear jerker" and showing actual emotional events, not fictional depictions of love like other music videos have.
Apart from these well-performing tracks, the album also includes songs that are not terrible but aren't quite memorable either. "Set" is a bass-heavy, uptempo R&B track which emanates a dark but strong tone, with Ciara singing unoriginal lyrics addressing her haters. "Girl Gang," a collaboration with Kelly Rowland from the hit 90's girl group "Destiny's Child," is another dance-worthy track of a similar vibe, but the lyrics are meaningless with the repetition of the words "girl gang" occupying most of the song. Nevertheless, "Girl Gang" ranks high on the list of filler tracks. "Freak Me," featuring Nigerian artist Tekno, feels like an upbeat coastal or beach song, with the music video showcasing African culture through the vibrant outfits of the dancers and the colorful mural on the wall in the background.
Although "Beauty Marks" has its fair share of filler tracks, the album nevertheless showcases Ciara's incomparable ability to switch back and forth between R&B and pop with ease. "Beauty Marks" celebrates the wisdom that she has gained from momentous events in her life and shows that Ciara doesn't need to continue producing the same music as she did in the past to stay successful.
About the Writer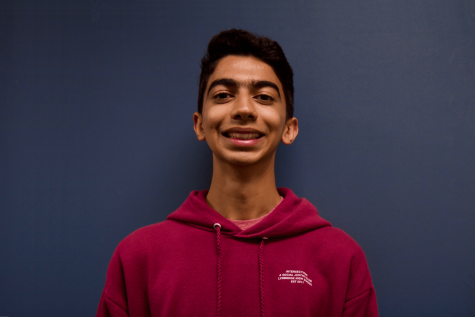 Hatim Saifee, Web Editor
Hatim is a senior at Lynbrook. He came to the States in August 2016, so he's learning many new things here. He works part-time at Starbucks and loves getting...