Tunes for Totoras benefit concert raises money to build school in Ecuador
Outside, students warmly welcomed guests and offered baked goods and rafikis for purchase. Inside, classical music entertained the audience enjoying the performance. The Tunes for Totoras Benefit Concert was hosted by Lynbrook clubs, Music for Community (MFC) and Me to We, and Saratoga High School club Tri-M on April 14 at Saratoga High School. The trio collaborated to try and raise $10,000 to build a school in Totoras, Ecuador.
"[The concert] was an extremely rewarding experience because seeing three clubs from two schools come together and put on a community-oriented event was pretty amazing," said senior and Me to We member Amanda White. "Our hard work paid off in seeing the performers satisfied with their performances and the audience members engaged in the music."
The idea for the concert first came up in 2018 when MFC, a service club that shares music with the community through performances, decided to hold annual benefit concerts. The team started actively organizing the Tunes for Totoras concert in early January. The group's first task was to find a venue and decide the time and date for the concert. Even after looking into several churches, Lynbrook's auditorium and venues at other schools, the team had little luck finding a place before junior and MFC secretary Catherine Huang suggested that the club collaborate with Tri-M, which is part of the National Association for Music Education. Tri-M members form music ensembles and perform regularly at local retirement homes and recovery centers, and MFC's collaboration with Tri-M led to the benefit concert being held in Saratoga's music room.
"Working with the Lynbrook clubs was a great experience," said junior and Tri-M secretary Arin Chang. "We established communication pretty early on to introduce ourselves and figure out some big picture logistics such as describing the venue setup at Saratoga to the Lynbrook officers."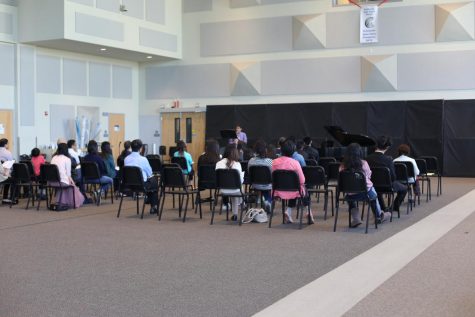 Not only did MFC collaborate with Tri-M, but it also worked with Me to We, a Lynbrook club that is partnered with the international charity WE Charity. WE Charity supports impoverished communities globally and empowers self-sustaining lifestyles by focusing on five pillars: food, water, education, health and opportunity. For the concert, Me to We was responsible for promoting the event and selling tickets and other items, including rafiki bracelets and baked goods, for the cause.
The first step for Me to We was getting the event off the ground. When the club took part in hosting the Notes of Love benefit concert in 2018, not many students showed interest in attending. For that concert, the club sold tickets at the top of the quad, but for this concert, it tried a different approach through a mobile application called WeChat and a website called Nextdoor to target parents and adults who might be more interested in attending such events. Other than advertising the event to possible audience members, Me to We also promoted the event to possible student performers, sending out forms and posting on Facebook to ask students to sign up to play music at the concert. Lynbrook students freshman Marcus Au; sophomores Alex Zheng, Emily Mao, Joseph Zhang, Richard Chiu, Richard Niu, Richard Zhang, Theodore Pan and Timothy Cho; juniors Anna Chiang, Catherine Huang and Chinmay Lalgudi; and senior Kiran Manikonda all made appearances as performers.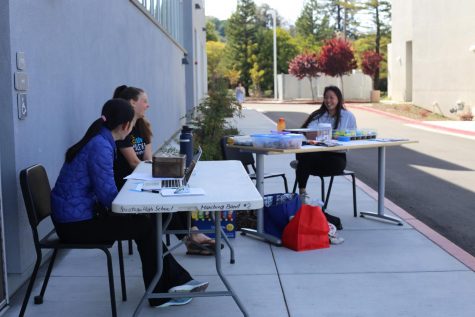 The concert also allowed the organizers to grow as they worked together to make this event come to life.
"I think our officer teams have learned a lot about how to encourage enthusiasm and be flexible, yet firm enough with deadlines in order to make sure everything runs as smoothly as it can," said junior and MFC treasurer Phoebe Lin. "We'll definitely keep this in mind in planning our concert next year."
Through this benefit concert, the three clubs were able to bring the community closer together and support their goal: to raise money for Me to We to help build a school in Totoras, Ecuador. Having already raised $4,000 prior to the concert, the benefit concert's proceeds of more than $300 will be added to this number, pushing them one step closer to their goal.