Subtle Asian Traits: When do memes become mean?
Bringing together more than a million members and still growing fast, Subtle Asian Traits (SAT) is a popular Facebook group where members share jokes about life as Asians. Created in Sept. 16, 2018 by nine Asian high school students from Melbourne, Australia, the group quickly gained the attention of major news outlets such as The New York Times and BBC, and has inspired spin-off groups such as Subtle Curry Traits and Subtle Asian Dating.
"As an Asian-American, I felt somewhat isolated from both American and Asian culture growing up. In a way, this group has been an answer to my subconscious struggle in finding my identity," said junior Anna Chiang. "It's also brought Asian-American culture into the spotlight and has created a safe place for us to share relatable experiences."
SAT is well-known for posts satirizing Asian culture. As most of the members of the group are Southeast Asian, the purpose of the group is to foster unity in the Asian community, and as founding member Ah-Ling Khoo wrote in a group post on Jan. 11, 2019, to "encourage useful discussion among the group." Memes, the most common types of posts in SAT, usually range from light-hearted topics such as boba and Pokémon to more controversial topics such as racism and whitewashing.
"I love being in this group because the memes are so funny and relatable," sophomore Jocelyn Chern said. "I love how it started with just a bunch of normal average Asian people trying to make the best of their lives by cheering themselves and others up through memes and jokes, and now it's such a huge group."
"
I love how it started with just a bunch of normal average Asian people trying to make the best of their lives by cheering themselves and others up through memes and jokes, and now it's such a huge group."
— Jocelyn Chern, sophomore
However, sharing satirical memes can be risky because it is hard to determine when a meme goes too far and creates hostility. A simple example is the differing opinions on the definition of Asian identity. Despite Asia being the world's largest and most populated continent, many people disagree on which countries are truly Asian. Due to this, a Pakistani woman posted in the group defending her belief that she is Asian, detailing the backlash she and other South Asians face. The post has more than 7,800 likes and 1,700 comments as of Feb. 6 and trended on the top of SAT for a week, with many comments praising the woman's courage to speak out. Still, there were a number of hurtful comments on the post adamantly disagreeing with her on her own ethnicity. These comments were eventually deleted by the group moderators, but they serve as a warning of how quickly a simple post can divide opinions, even in groups of similar backgrounds.
Though disagreement on cultural and racial topics is inevitable, the SAT admins do a good job of deleting posts or blocking people they deem offensive. Their first rule for the group is "no hate speech or bullying," and all posts must be approved by one of the admins before they are published in the group. Thankfully, memes are a good format for controversial topics because they are lighthearted by nature.
"I think memes are positive because usually race and ethnicity are really touchy subjects," said freshman William Huang. "When you're looking at a meme, for a moment all that tension goes away, and all you're doing is laughing with each other about the funny things about being Asian."
Overall, the use of memes in groups such as Subtle Asian Traits are an effective way to quickly share humor and views on Asian culture as well as provide a sense of unity at a time when Asians are underrepresented in American society. The group provides a fun way for Asians from all over the world to bond with each other over relatable jokes and experiences, and share a laugh about the culture they are proud to be a part of.
"I don't think the group really affects my perspective on being Asian," Huang said. "I am and always will be proud to be an Asian, and Subtle Asian Traits just reinforces that belief."
About the Contributor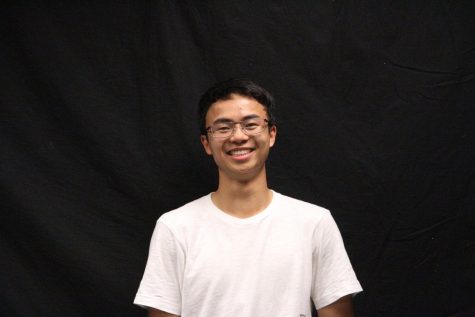 Enzo Cabaltica, Design Editor
Enzo is a sleep-deprived senior who is excited to return to staff this year. His favorite parts of being a member of the Epic are designing graphics, taking...