We all love ourselves some Peter Kavinsky
To put it simply, we're both suckers for romance movies. Name any rom-com, and you can bet we've seen it at least five times. "A Cinderella Story?" We've practically memorized the entire movie by heart. "Forever My Girl?" We can't help ourselves when it comes to high school sweethearts and big romantic gestures. "Eloise at Christmastime?" Christmas and romance … it doesn't get better than that. And of course, "To All the Boys I've Loved Before?" We've already watched it five times this week.
"To All the Boys I've Loved Before" centers around the life of 16-year-old Korean American Lara Jean Covey, played by rising actress Lana Condor, who writes letters to the five boys she has ever fallen deeply in love with, with two of the recipients being Josh Sanderson, the ex-boyfriend of her older sister, and Peter Kavinsky, her ex-best friend's boyfriend. The letters are eventually secretly sent to the boys by Lara Jean's sister, Kitty, who wants to help Lara Jean with her love life. As the movie progresses, Lara Jean faces numerous obstacles including her developing feelings for Peter, who she begins fake dating so that she can get over her crush on Josh and so Peter can get back at his ex girlfriend; trying to navigate life without Margot, who headed off to college in Scotland; and dealing with jealous ex-best friends. Through the strengthening of her relationship with her family and her attempts to sell her fake relationship with Peter with their frequent trips to Corner Cafe, a cafe that Lara Jean's parents frequented, and a ski trip, Lara Jean evolves from a shy, quirky girl into someone who is not afraid to love and be loved.
Of course, the adorable photos posted by Condor and Centenio on their social media accounts just add to our love for them. The heartwarming posts of the two of them coupled with their cute captions, our favorite being Condor's post with the caption "Honestly just call us mom and dad," are the only posts being exchanged between the two of us on Instagram.It is the chemistry between Condor and Noah Centineo, who plays Kavinsky, that brings Lara Jean and Peter's relationship to life. Condor and Centenio's offscreen friendship is reflected in the genuine looks they exchanged and unscripted moments between them, such as the now-iconic back pocket spin improvised by Centenio during a rehearsal, which made us swoon. Their friendship is further demonstrated through Lara Jean's phone wallpaper, which is a real life shot a crewmember captured of Condor and Centenio, who fell asleep next to each other in the green room.
"To All the Boys I've Loved Before" is also one of the few movies with a lead role written specifically for an Asian character. As it turns out, the author Jenny Han, who had the cutest cameo in the movie, fought for Lara Jean to not be whitewashed and ended up working with the only production company willing to cast an Asian actress despite receiving much interest from several other production companies for a movie adaptation of her book. Furthermore, the movie is not one where the main character is Asian simply for the sake of diversity. Lara Jean's Korean heritage plays an important role in shaping her personality and family dynamic. Condor has spoken numerous times about the importance of Asian representation within the film industry and about the people who have come up to her and told her that she is an inspiration for portraying an Asian-American character. Her leading role in the film introduces the idea of incorporating more Asians into the film industry, setting a precedent for other filmmakers to diversify their films.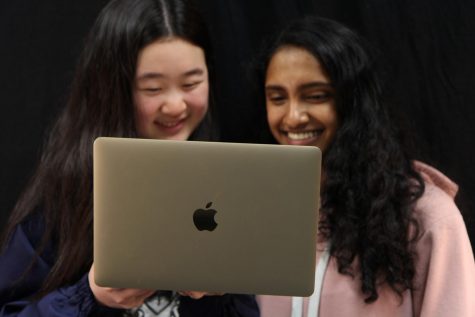 And did we mention how relatable Lara Jean is? Covey perfectly captured every girl's awkwardness around her crush, as well as the many quirks that come with being a 16-year-old. Lara Jean's insistence at waiting until everyone left the parking lot before backing out of her parking space was spot on with new drivers and is an accurate representation of the struggles we face as new drivers. Also, Lara Jean's relationship with her family captured the ever so embarrassing moments with her overprotective father and the frequent arguments and chasing of her siblings, which everyone experiences. In addition, Lara Jean's messy room, binge-watching of her favorite shows on a Saturday night and love for sheet masks and Yakult drinks made her even more relatable.

It's safe to say "To All the Boys I've Loved Before" will be a staple at our monthly movie nights for years to come. After all, who doesn't love themself some Peter Kavinsky?While we were expecting "To All the Boys I've Loved Before" to be just another typical rom-com (not that we wouldn't love that too), there's also a lot more to the movie than meets the eye. The tender relationship between Lara Jean and her two sisters, Margot and Kitty, who complement each other so well, was extremely heartwarming. Despite their arguments, Margot's advice, combined with the spunkiness of Kitty, helped bring Lara Jean out of her shell. The family dynamic is incredible to see, especially the way the Covey family deals with the death of Lara Jean's mom and how it brings the family closer together.