Viking families: staff and students on campus
To most Vikings, school and home are two separate worlds that divide their lives. Unless a student has siblings who also attend Lynbrook, their interactions are split between family and school. But what happens when staff members are married to one another or have a student at their school? Three Viking families share their unique perspectives on the intersection between family and education.
The Dybdahls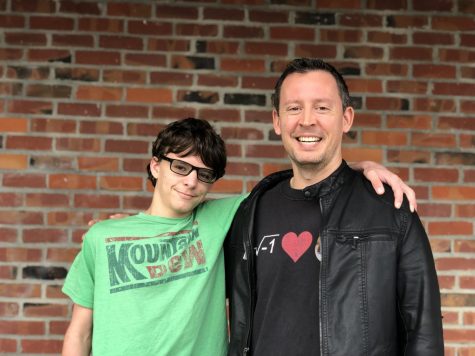 Elena Williams
This year, math teacher and department lead Jeremy Dybdahl welcomed his son, freshman Corban Dybdahl, to high school.
The deciding factor when choosing Corban's high school was the logistics of their shared commute. Since the Dybdahls live in Santa Cruz, aligning Mr. Dybdahl and Corban's morning schedules would be impossible if they did not share a school.
"We have to leave home at 6:30 a.m., so it would be difficult for me to get him to the local high school at a reasonable time," Mr. Dybdahl said. "Now, he is wrestling and leaving school after 6 p.m., which has made commute schedules a tad bit difficult."
Around school, Corban is often recognized by Mr. Dybdahl's current and former students, and he occasionally sees his father.
"We usually try to scare the other person if he is facing the other way or not paying attention," Corban said.
The Dybdahls look forward to the next four years teaching and learning by each other's sides.
McCown/Richmond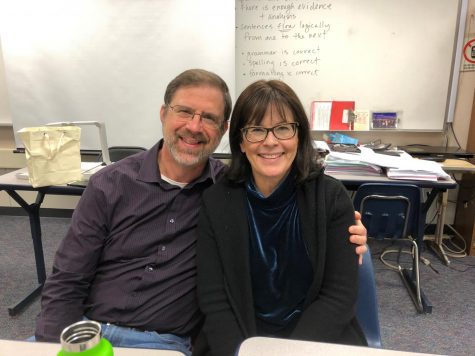 Elena Williams
English teachers Stacey McCown and Robert Richmond have known each other for more than 30 years. The couple met in the early 1980s in a symphony orchestra; however, they did not get to know each other well until they began teaching together nearly a decade later. As fellow staff members of the newly founded Centennial High School in Bakersfield, they became close friends before starting a relationship in 1998.
"It was like something out of a movie," Richmond said. "The kids were always saying things, and the other staff members were always suggesting that we be together."
McCown and Richmond have taught together at two other high schools since then, including Lynbrook. As coworkers, they find little ways to improve each other's days by commuting together, bringing each other home-cooked lunches and sharing course materials.
When the couple visit each other's classrooms or mention one another in class, their students gain insight their relationship, which often has a positive effect on them.
"Kids will often tell us that we're their model for a good marriage," McCown said. "I think that is the sweetest thing."
After almost 20 years of marriage, McCown and Richmond remain by each other's side, in literature classes and in life.
Rajabally and the Batlivalas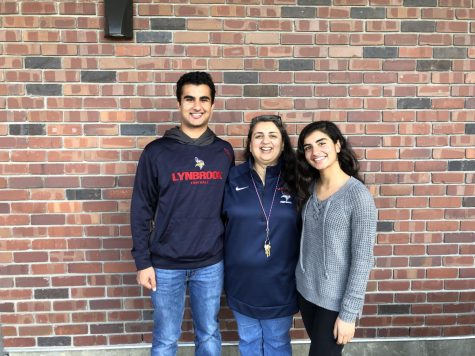 Elena Williams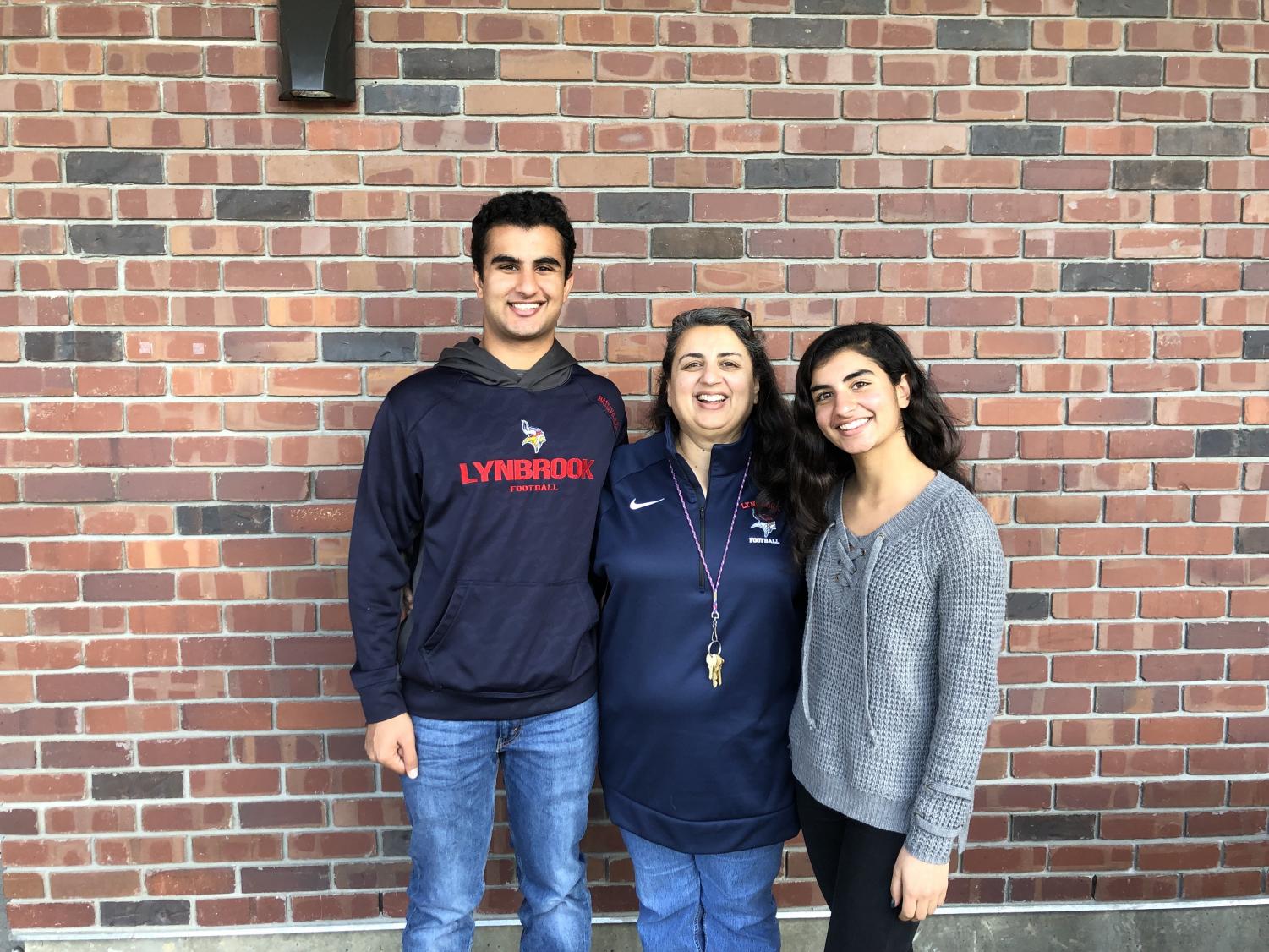 After more than a decade on school parent boards, Jena Rajabally joined Lynbrook staff this year. The senior clerical assistant of the office, Rajabally is also mother to senior Zayhaan Batlivala and junior Zahra Batlivala.
Rajabally has taken an active role in her children's education since their days at McAuliffe Elementary School, having been a treasurer at Miller Middle School, head of the Lynbrook Job Shadow program and "team mom" of the football team, for which Zayhaan plays. When Rajabally learned about the Lynbrook office job, she found a chance to return to work while still helping students.
"I realized how much of a difference everybody who works here can make to these kids, and I wanted to be a part of that difference," Rajabally said.
The change has made Zahra and Zayhaan more aware of what staff do.
"Now I see how much work the staff members do, and I'm more aware of what happens behind the scenes that students usually don't really think about," Zahra said. "I have even more respect for them, and I feel more comfortable talking to them."
Although Zayhaan and Zahra will graduate in the next two years, Rajabally will keep giving back to the community through her role on the Lynbrook staff. When they visit, there will always be a familiar face to greet them at the front office.