Cupertino fights for the future of Vallco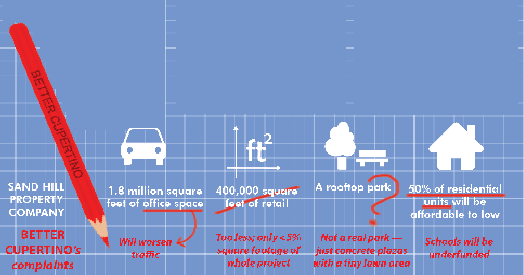 Hang on for a minute...we're trying to find some more stories you might like.
A ghost mall with only a few in sight. In the past few years, Vallco Shopping Center stores such as Macy's, JCPenney and AMC have left the dying mall. With only a skating rink, bowling alley, Japanese restaurant and gym left, Sand Hill Property developers have recently passed city-approved plans to revitalize the Cupertino mall. But, the proposal has not come without backlash from the local community.
Sand Hill Property, the current owner of Vallco, began the demolition of Vallco in late October, following the approval of Senate Bill 35 which requires California cities to build more affordable houses; developers are now required to have at least 10 percent of their housing be affordable. On Sept. 19, the Cupertino City Council approved Sand Hill Property's Vallco Specific Plan Tier 2, a new plan which would add as many as 10,000 retail employees, 7,800 residents, 2,402 housing units, 1.8 million square feet of office space and 400,000 square feet of retail space. The plan is compliant with Senate Bill 35; 50 percent of the housing units in the project are designated for households with incomes below 80 percent of the area's median income. The new retail space would only occupy 5 percent of Vallco's entire space, transforming Vallco from a mall into a living and working complex. Not everyone, however, is in favor of the plan.
"Parents are always driving their children to school, classes and other activities," said Lynbrook parent Karen Zhang. "If more houses are built, the daily traffic jam will become even worse during rush hours. Schools like Cupertino and Lynbrook may also become overflowed."
On Oct. 17, political action committee Better Cupertino was created to protest Sand Hill's proposition. Supporters believe that the plan will increase traffic around the area even more than Apple Park's opening, Apple's new headquarters.
"Better Cupertino was created because many Cupertino citizens believe that this plan will negatively affect the area near Vallco," said Better Cupertino co-founder and Cupertino Council City member Liang Chao. "Sand Hill Property plans to create mostly paid parking spaces for the new Vallco, which will lead to people parking in our nearby neighborhoods."
The developers initially planned to work with Cupertino, but chose not to when the Better Cupertino Referendum was formed. Better Cupertino amassed approximately 5,000 signatures, allowing the referendum to be placed onto a ballot for future voting. Some Lynbrook students are opposed to Sand Hill's plan as well.
"Vallco should be restored as a retail mall rather than a living space," said senior Ashwin Pasupathy. "Valley Fair, the nearest mall, is rather far from Cupertino, and a new Vallco mall would serve as an excellent addition to our city."
Vallco's fate will be decided by incoming Cupertino City Council members, as they will determine if Sand Hill's plan will be approved and implemented. Currently, most council members support Better Cupertino and believe that the city can find an alternative plan for Vallco's future.
The fight for the future of Vallco continues. With Sand Hill Property, Better Cupertino and Cupertino citizens all wanting a say in Vallco's development, its fate remains undecided.
About the Writer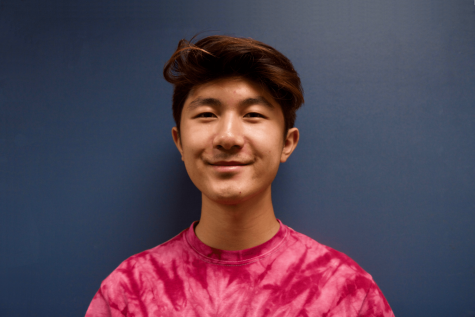 Jonathan Ye, Writer
Jonathan is senior. He enjoys listening to music, hanging with friends, and playing any type of sport. He hopes that in the future, he can travel to all...