Class of 1985 President Scott Hublou on unforgettable Homecoming
During Homecoming week in October 1984, students walked onto campus to find a large lake covering the quad. In the middle of the lake sat an island with a volcano. On two sides of the lake were a classroom and three cars, depicting a car accident. This was the work of the senior Class of 1985, creating something that had never been done before for their Homecoming theme, "One Step Beyond Reality."
The Epic connected with Lynbrook's Class of 1985 President, Scott Hublou. After graduating from Lynbrook, he went on to study at Cal Poly San Luis Obispo. Over the years, he has founded a successful startup and worked at major companies, all building from his roots at Lynbrook. In this interview, Hublou relives his homecoming memories and shares how his experiences at Lynbrook have stayed with him long after he graduated.
Q: What are your fondest memories of Homecoming at Lynbrook?
A: I have an infinite number of fond memories at Lynbrook. Each class decorated the entire quad. You could do anything you wanted whatsoever. Every year prior to us coming in, the seniors always won. I was the president of my class in my junior year, and we went all out and won. It was unheard of. I still hear about it today. Going into senior year, we knew we had to do something even more special than what we did junior year.
Q: What was the process of flooding the quad like?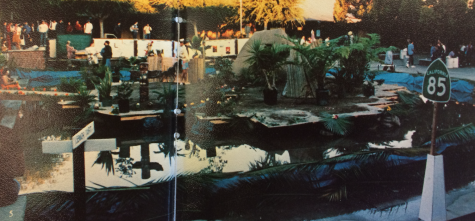 A: For the theme, "One Step Beyond Reality," a student suggested, "What if we create an island?" From there, someone suggested flooding the quad and creating an island the middle. Over the summer, a group of students worked on building the island. They had to figure out how to build an island three feet above the ground that could support a lot of people, all on a budget. A lot of those students are civil engineers now. Another group worked on building the volcano. They were incredibly artistic and drew everything out. Our class did a lot of dividing and conquering. Everyone took a piece. On the day before our Homecoming, we started setting up at Lynbrook right after school until 8 a.m. the next morning. To fill the quad with water about two feet high, we used a firehose and lined the water with a thousand sandbags. Students were working non-stop and we were basically zombies during class that day.
Q: How did you feel on the day of your Homecoming, seeing all the decorations come together?
A: Tired. Really, really tired. I also felt an immense amount of pride. The scale of the whole thing was so massive. I'd see people walk in and their jaws would drop. It was a great sense of accomplishment and coming together. Our Homecoming brought together all the various different cliques, from the academics to the jocks. You have this common vision and you're motivated to do something really cool. Homecoming allowed people to be creative and feel motivated to do what they did best. I just let people run with what they wanted to do. That helped me define my management style, which I carry with my life as well.
Q: How did your experience with Homecoming help you grow as a leader?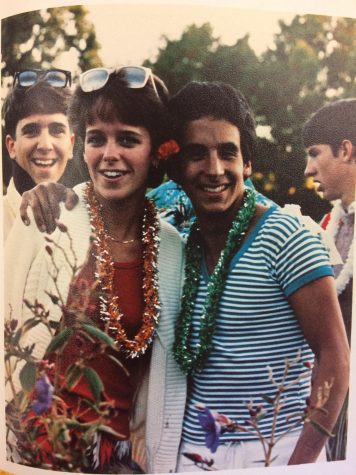 A: High school leadership started everything for me. I wasn't scoring perfect on the SATs. I relied more on my wits. The confidence I got from Homecoming showed me that I could do this. During my senior year in college, I was organizing community events, managing 150 people and working with a multi-million dollar budget. I got the confidence to do that from Homecoming at Lynbrook.
I've been in Silicon Valley for a long time and had the confidence to start my own startups, talk to venture capitalists and CEOs from Fortune 100 companies. I was really fortunate to have my start at Lynbrook.
Q: What else about Homecoming have you carried with you?
A: The friendships I made in high school are unlike any other. Some I only see once a year, but it doesn't matter. We have such a close bond. We have never missed a funeral or wedding. If someone needs anything, you drop everything to help. It's not even a question. That came from the bonds we formed in the early years of our lives.
Q: Is there anything else you'd like to add?
A: My administrators giving me the latitude to do what I wanted to do, the responsibility of taking that level of freedom, was a really big thing. Looking back now as a parent and executive, I see how immense that trust was. With Homecoming, you're given a blank canvas. You can make it something completely new. That level of creativity helps expand your mind, will help you college and help you in life. Lynbrook is an incredible place. I'm happy the story will continue on and I'm sure there have been so many memorable stories since the time I graduated.