Local art museums preserve unique experiences
Explore the different art museums around San Jose that feature unique styles of art. Each museum has defining exhibits that connect the art pieces with the community. The four museums that one can visit nearby are the San Jose Museum of Art (SJMOA), with hanging glass sculptures; Triton Art Museum, that features unique points of view; Movimiento de Arte y Cultura Latino Americana (MACLA), with walls integrated as part of the museum; and the San Jose Museum of Quilts and Textiles that has a unique twist from a typical art museum.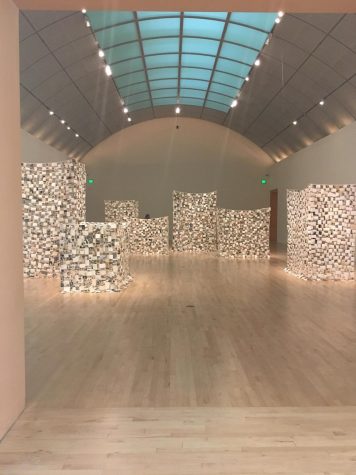 San Jose Museum of Art
The San Jose Museum of Art (SJMOA) is known for its distinctive exhibits, which showcase the Bay Area's modern and contemporary art. The museum entrance provides a view of three red, yellow and blue glass sculptures by American glass sculptor Dale Chihuly.
An exhibit called "True Journey is Return" features different perspectives of the Vietnam War. Artist Dinh Q. Lê uses photographs of people's experiences to convey the life before, during and after the Vietnam War. Another exhibit the museum features is "Conversion: Art and Engineering," which focuses on STEM education and the intersections of engineering and art. Though small, the museum displays compelling artwork.
Triton Art Museum
The Triton Art museum displays contemporary and historical works that highlight artists from around the Bay Area and illustrate the commitment towards cultural and gender inclusiveness. The museum features the "Drawing Light From Darkness" exhibit by Miguel Machuca. Its lack of color reflects a gloomy mood and evokes strong emotions of sadness and self reflection. The work in this exhibit details Machuga's journey before and after his experiences with cancer. Another exhibit is Viviana Paredes' "Glass Work," which examines the cultural and political connections between food and language. An eye-catching piece from this exhibit is the "Maguey House," a house built by tequila bottles. Overall, this museum is a relaxing place to visit.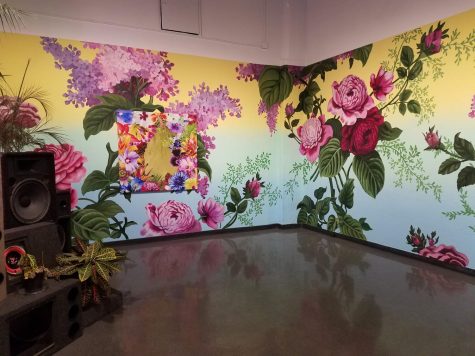 Movimiento de Arte y Cultura Latino Americana (MACLA)
The Latino and Chicano museum is a community-based art organization that features Latino art pieces. Each year, MACLA produces four exhibits: performance and literary arts, visual arts, youth art education and community development in various mediums. This museum is unique in that it uses walls as part of the exhibit, one of which features a large number of records lining two walls. This museum only has one exhibit to visit at any given time. Another interesting piece is a wooden cart with a disco light hanging from the top of the cart. While this museum is the smallest of the four mentioned in the story, it is a nice museum to visit.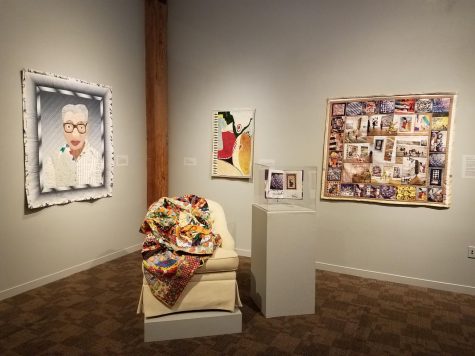 San Jose Museum of Quilts and Textiles
The San Jose Museum of Quilts and Textiles promotes the arts, creators and history of quilts and textiles. This museum is perfect for anyone who has a love for fiber art and wants to preserve its history. From the entrance, one can either go to the exhibits or the studio museum-goers can watch artists develop art pieces. One interesting exhibit is "Seeing the Threshold," which uses human hair to create intricate geometric designs. On the other hand, in the "Excellence in Fibers" exhibit, current trends in floor works, wearables, installations and sculptural work are featured. Another exhibit, "Suture and Stitch," features the work of Mark Newport who connects skin with textile. Each of the museum's exhibits that are composed of unconventional materials.