DNA genetic testing poses privacy concerns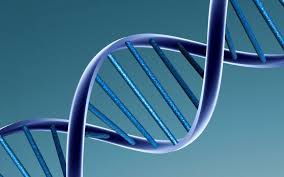 Hang on for a minute...we're trying to find some more stories you might like.
After more than 40 years of arduous investigations, the notorious Golden State Killer — a serial killer, rapist and burglar who terrorized California in the 1970s and 1980s — was finally caught in late April through DNA matching on a public genealogy database. Although celebrated as a success by scientists and the public alike, the case also brought up several previously ignored privacy and ethical issues.
The search for the Golden State Killer, who has been linked to more than 50 rapes and 12 murders, recently resumed when police found a well-preserved DNA sample from one of the crime scenes. Matching the DNA found at the crime scene with the individual in question was made significantly easier with the wide range of DNA databases available. Detectives eventually found a near-match on a genealogy website called GEDmatch where customers upload their own DNA profiles. The detectives uploaded the DNA sample in question to the website, and even went as far as to check a box certifying that the DNA was their own. Although the matches found were relatives of the suspect, through the site-provided family trees, detectives were able to find genetic information about the suspect and other relatives who had not personally uploaded their data.
"I'm impressed that they've solved a lot of cold cases as a result of genetic testing and matching, so I think it's an enormous asset to the police department," said government teacher and Mock Trial adviser David Pugh. "If the police are conducting a legitimate search with good intentions, the evidence they find is legal and fair game."
Consumer DNA genetic testing, an increasingly popular service, offers users the chance to look into their ancestry and genetic health risks. Companies such as 23andMe and AncestryDNA sell testing kits starting at $100, including a saliva collection kit and detailed reports that are sent to customers six to eight weeks after the company receives the sample. Reports include information about one's ancestry and whether customers are at risk for several cancers, autoimmune disorders and other impairments; wellness factors such as muscle composition and lactose intolerance; and traits including eye color, hair loss and skin pigmentation.
There are undoubtedly benefits to taking DNA tests: they can enable people to learn about diseases they may be genetically predisposed to and can provide valuable information about one's ancestry and background. In the case of certain diseases, such as breast cancer, finding a predisposition to the disease before the cancer spreads and poses a more harmful threat would give one the option of taking precautionary measures. In the case of other diseases, however, finding out early may cause needless worry.
"
I've thought about finding out what my chances of getting Alzheimer's are. To be honest, I don't want to know because if I knew about it, I would just be anticipating that moment when I'm diagnosed."
— Ruchira Krishnamurthy, senior
As family trees become increasingly complex, the intricacies of one's genetic makeup are a cause for curiosity.
"Although my parents told me that all of our relatives were Romanian, I have always been interested in knowing if I may be another race, or even be related to someone from another country," said junior Luca Popescu.
Popescu, however, has not used or sent in his DNA sample. Despite receiving a DNA testing kit as a birthday gift, he is concerned as to what his DNA information could be used for and is hesitant to give personal information that could be potentially sold or used in unscrupulous ways.
As consumers become more aware of how their personal data can be used and shared, privacy issues relating to DNA tests have become a growing concern. 23andMe, one of the most well-known consumer DNA testing companies, guarantees customers that only they will be able to choose how to share their data and with whom they share it, with the exception of providing information to law enforcement with a subpoena or court order. Even then, a spokesperson for 23andMe stated that although the company has had a few inquiries from law enforcement, they have not given out data in any of the cases. More than 75 percent of its users agree to having their data, which is first de-identified, used for research. This voluntary offering of information continues on similar platforms like GEDmatch, where individuals upload their reports anonymously to learn more about overall user data.
"If my genes are being put into a database without my consent, and there's a possibility of them exploiting my information, then I wouldn't get the test," said Krishnamurthy. "If I'm guaranteed anonymity, however, I'm all for furthering science and research. I'd be glad to help a scientific cause."
An unintended consequence of using such websites, however, is that one's genetic information can be used to create family trees. As a result, family members may find that parts of their genetic data are public on sites such as GEDmatch, despite never providing consent.
"When I buy a DNA kit, it means that I am giving them the right to analyze and potentially store information about my genetic material.," said Popescu. "The fact that my relatives are also impacted from my information is somewhat invasive."
As shown from the case of the Golden State Killer, DNA testing may be the future of crime scene investigation and lighten the burden on law enforcement officials and the justice system. Although there are concerns about privacy, as DNA test kits become ubiquitous, they will hopefully be addressed as the market expands.