Opportunity fair opens new paths
Hang on for a minute...we're trying to find some more stories you might like.
Filled with mentors looking for Lynbrook students to join their teams, the Lynbrook Opportunity Fair, which took place on March 21, hosted many companies and organizations aiming to familiarize students with local jobs, volunteering and internship opportunities to help them with the job application process and gain experience in their fields of interest.
College and Career Center counselors Barb Takahashi and Kathy Tang organize the fair during the spring to help students make the most out of their summer.
"The main purpose of the Opportunity Fair is for students to apply for jobs, summer programs and volunteering opportunities that they did not know about," said Takahashi. "Hopefully, it motivates them to plan for the summer."
Visiting opportunity fairs helps students learn about the options available and gives them the chance to talk to representatives and ask them questions face to face.
"It's better to talk to people because you can ask questions and you get to make personal connections with the representatives," said junior Medha Gelli, who found her summer job through the Opportunity Fair. "You can sign up on their email list so that they can update you instead of you having to search for information."
Approximately 28 organizations set up their stands at the fair. California's Great America and De Anza Cupertino Aquatics were just a few of the corporations that offered team member applications to students. Pioneer Academics and Rustic Pathways presented their summer programs, while the City of Cupertino and The Children's Discovery Museum offered volunteering opportunities.
Part-time and summer jobs allow students to develop important competencies that help them in real life.
"Having a career is really important so that you can learn the value of money," said junior Nikita Rangwala, a crew member at Chipotle. "You also get to meet people from different cultures and age groups."
Although students must be at least 16 years old to legally work in the United States, younger students can look to internship and volunteering opportunities to help them gain experience in their field of interest.
"An internship lets you apply skills that you learn at school in the real world," said junior Arushi Gautam, an intern for Coast Forensic League. "You should definitely apply for internships if it helps gain exposure in your fields of interest."
Though summer is a time for relaxation and spending quality time with friends, it also presents valuable opportunities for students to participate in summer programs or take pre-college courses, work for an organization as an intern and take courses to complete graduation requirements.
The Opportunity Fair showcases various job, internship, summer program and volunteer opportunities to help students make the most of their time, guiding them along the path to success.
About the Writer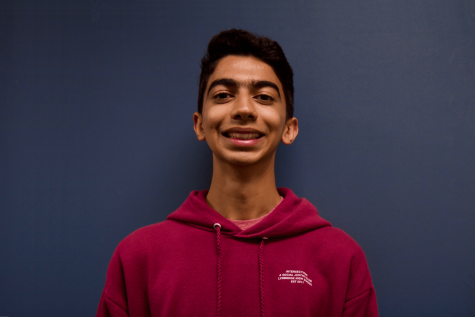 Hatim Saifee, Web Editor
Hatim is a senior at Lynbrook. He came to the States in August 2016, so he's learning many new things here. He works part-time at Starbucks and loves getting...