Viking wrestling team pins down all-season wins
Hang on for a minute...we're trying to find some more stories you might like.
The referee blows the whistle, and the match is on. Senior Kennedy Miedema faces her competitor with grit and determination, wholly set on pinning the opponent down in a game-winning move. For the time being, however, she must rely on the sport's point system to win the match: two points for a takedown or reversal, one for an escape, two for holding an opponent down for two seconds and three for holding them for five. After a long and grueling fight, the referee finally holds up Miedema's hand as the victor.
"It's a combination of the lifestyle of wrestling and also the family aspect [that I like the most about the sport]," said Miedema. "With wrestling, you're in the room six days a week. You go to tournaments with your teammates and you spend thirteen hours with them that day. [Wrestling is] like a family. It's a really aggressive sport, and it's fast and exhilarating."
Miedema, one of the only three girls currently on the team, has already qualified for CCS this year, along with her co-athlete, senior Lauryn Ito. Junior Bridget Naylor, a key contributor to the girl's team over the past few years, is injured and out for the season.
"It's hard sometimes [to be a girl on the team], because the boys are often faster and stronger, but they don't treat us any different and we're all there to wrestle," said Miedema. "It's kind of motivation too, because there are not a lot of girls wrestling, and you want to do well so you can encourage others to come out and wrestle and do well for the sport as a whole."
Since the wrestling season at Lynbrook began on Nov. 1, both fresh and old faces have come under varsity coach Alan Vinciguerra and JV coach Diego Reyes' guidance to compete on the team. For Vinciguerra, who also coaches varsity football, this year's wrestling season marks his 25th year of coaching since he started in 1992. The difference, however, between football and wrestling, is the heavy amount of individuality and personal responsibility that wrestling requires to be successful.
"Wrestling is one of those strange sports — it's not like one of those team sports," said Vinciguerra. "In a team sport, it's easy to blame somebody for a loss. Here, there's nobody to blame. What's been exciting about this season is that there are so many freshman, so much young blood, willing to work hard."
To prepare for their demanding and arduous matches, the wrestlers practice for two hours each weekday and are recommended to additionally run two miles and do 100-yard sprints beforehand. During practice, the wrestlers usually start with basic conditioning to keep in shape, and then segway into both individual and team stretches and drills. Although individuals decide whether or not they wish to actively try to improve on their skills and technique during these times, the team warms up and practices different stretches and drills together.
"I think [wrestling is] more of a physical sport, so it's not like soccer or basketball where your only contact is the ball, but you actually get to grab another person and shove them around," said freshman BJ Leong.
This season, the wrestlers have competed in over twenty meets and tournaments combined, the most recent ones on Jan. 25 at Los Altos and Jan. 27 at Hollister. Aside from placing in the top three in multiple tournaments, the team has won all of their dual meets overall so far. Sophomore Guhner McCleve has been undefeated in all matches, while Miedema and Ito have had more than twice as many wins as losses.
An influx of freshmen from Miller Middle School have joined the existing rank of wrestlers, increasing the size of the team and their chances at winning league championships. At one of their recent tournaments, the freshmen of the team won nearly all of the games in a varsity-ranked class of wrestlers. In wrestling, larger teams have an advantage at winning in team tournaments, as there are more wrestlers in each weight class to rack up overall points for a particular school. If a school does not have a wrestler in a particular weight class, they must automatically forfeit the match, resulting in the other school winning a point. The school with the most total points wins the overall match.
"Miller started that wrestling culture after I left, so there is a whole new energy of competition that just makes everything better," said McCleve.
As a result, the wrestling team has hopes of winning the Santa Clara Valley Athletics League (SCVAL) championships this year, depending on how they do in future tournaments, and sending as many athletes to CCS as possible. Although a shortage of girl wrestlers in the league has prevented them from competing in league championship meets, SCVAL has decided to hold league finals for girls next year due to an increase in the number of girls competing.
"I think things are definitely going in positive direction now, so I feel like if we keep doing what we're doing now, then the team will be in a much better place in the next couple of years," said McCleve.
For now, however, Vinciguerra believes in the promise of the new crop of wrestlers and looks forward to seeing them grow in the sport through their hard work and dedication.
"Everybody in here has potential, but [what really matters] is how much heart they have," said Vinciguerra.
In addition to several away meets and upcoming home meets such as a dual meet against Homestead High School on Jan. 30, the girls CCS tournament will be on Feb. 2 and Feb. 3, while SCVAL League Finals will be held on Feb. 9 and Feb. 10.
Here are some photos from one of their practices.
*taken by Jessica Li
Here are some photos from the meet against Saratoga High School on Jan. 18.
*taken by Srinidhi Seshadri
Here are some video clips from the meet against Saratoga High School on Jan. 18.
*taken by Srinidhi Seshadri
About the Writer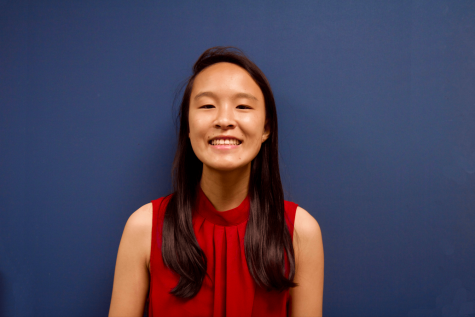 Jessica Li, Content Editor
Jessica is a senior and one of the content editors for the Epic. While not checking stories for AP Style, you can find her doing some of her favorite things:...