Blach company staff build a career in construction
To complete their projects like the new science wing, scheduled to be completed by July 2023, the Blach Construction team has become a familiar presence on campus. In previous years, the company's employees have transformed the cafeteria, quad, gym lobby and the GSS from blueprints to physical amenities that students enjoy daily. Behind the dust and caution tape, the construction team followed unique paths to arrive at their current careers. Meet three of the people behind Lynbrook's most recent architectural additions.
Tami Williams, Project Manager: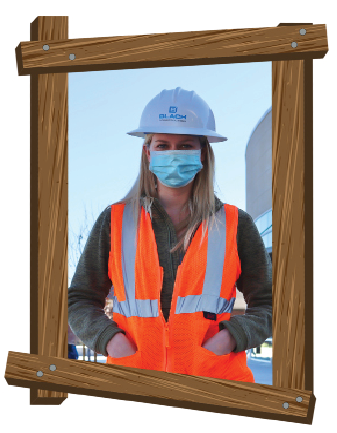 Tammi Williams grew up in Los Gatos, Calif. and has been a project manager at Blach Construction Company for a year and a half. As the middleman between the architect and the client, her daily responsibilities include managing project finances, distributing tasks and documenting paperwork. 
Initially interested in pursuing architecture, Williams decided against the career in high school.
"It's not like what I thought it was going to be," Williams said. "I wanted to design houses, but those jobs are a little harder to come by." 
She began her path into construction after discovering the construction management major at Cal Poly State University. Upon graduating, Williams became a project engineer before being promoted to project manager. Her favorite part of the job is being on-site and working closely alongside a team rather than in an office simply watching construction happen.
For students interested in construction careers, Williams encourages them to pursue their passions and explore different positions this field has to offer.
"There's a million ways to build a building," Williams said. "If you like construction, there's a lot of career options, whether it be on the construction field side or more on the office management side." 
Bill Lawrence, Superintendent: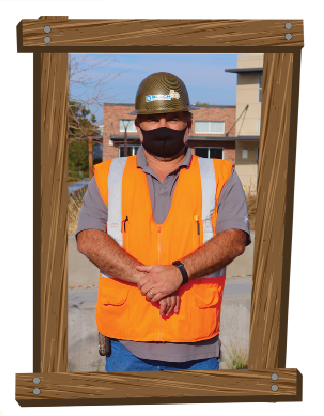 With a family background in framing and drywall, Lawrence was born into construction. He worked for his family's company before it closed its doors 10 years ago, which led him to his current job. 
"I've always had a passion to be the general contractor on site," Lawrence said. 
As superintendent of Blach Construction for the past four years, Lawrence has helped build the Lynbrook cafeteria, gym lobby, girls locker room and GSS building. He reviews plans and documentation before putting jobs up for bid, and oversees the building side of active projects. 
Raised in Modesto, Calif., Lawrence has close ties to the Lynbrook community. His mother and two cousins attended Lynbrook, and his aunt was in the first graduating class in 1968. His daughter plans to become a project manager like Williams after college, continuing the family's legacy in the field. 
Construction work presents a new challenge every day, reflecting the beauty of the multistage process.
"I like to see the progression of starting from nothing to what it actually becomes," Lawrence said. 
Nick Wilcots, Project Engineer: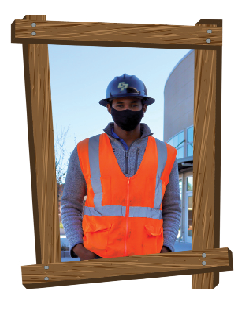 Originally from Fresno, Calif., Wilcots has been a project engineer for two years. Besides assisting Williams with administrative tasks, he is in charge of requesting information about construction plans as well as photographing and documenting the process. 
Wilcots grew up playing with Legos, which inspired his love for building. 
"I knew I wanted to build things and be on site every day," Wilcots said. 
As a project engineer, he has fulfilled these dreams working in school districts across California. Wilcots has been involved in five major projects in his career, ranging from basketball courts to a diving pool complex.
His first project was at San Benito High School in Hollister, Calif., where Blach constructed a two-story Science and Robotics Lab to support the school's course offerings. The company employed its innovative building solution, Folia, which is designed to increase longevity. Wilcots was able to look upon the finished facility with pride after 11 months of hard work.
"Construction is a lot of teamwork; it's not a one-person job," Wilcots said. "It's a rewarding experience because it's tangible and you get to see the results."