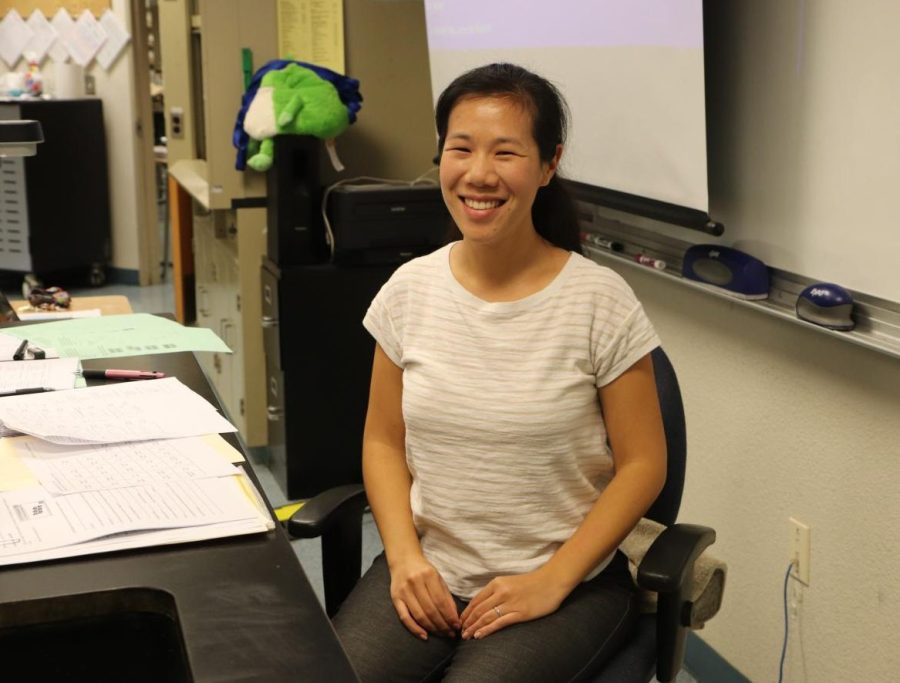 Meet new chemistry teacher Connie Leung!
After working in university laboratories, Connie Leung discovered she enjoyed collaborating with undergraduate students. To work more with young learners, she took on a job as a tutor at Elite Test Prep, which further solidified her desire to become a teacher. Now, Leung is the newest addition to Lynbrook's chemistry department.
Leung looks forward to trying the labs used in chemistry teachers Lester Leung and Jessica Lu's classes. She is also eagerly anticipating Homecoming, an event that was not as popular at the high school she attended. At her high school, Homecoming was more of an event for "popular kids", and she is pleasantly surprised to see the involvement and enthusiasm that surrounds Lynbrook's homecoming.
"In this district in general, I noticed there's a lot of inclusion," Leung said. "It seems like there's so much more inclusion than when I was going to high school. It's just amazing to be part of that school culture, where everybody's so proud of the school that they are at."
In her free time, Leung enjoys completing crossword puzzles and going to Cafe Lattea with her 5-year-old daughter. Leung also loves the song parodies that her students write for her and pins them on a corkboard in her room.
"I'm really enjoying Lynbrook," Leung said. "I can see myself being here for a long time, so I hope that comes true."
The first thing that Leung notices about her students is their stress levels.
"Some kids look worried all the time," Leung said. "It's taking me a little while to get used to it. When I see my kids worried, I get worried, too."
In the face of students' mounting stresses, Leung hopes that her students recognize that she cares about them not just as students, but as human beings.
"I hope they know that when I say, 'each and every single one of you has the capacity to do the work here,' they know that I mean it." Leung said.
Leung looks forward to working with teachers and students, and she is excited to watch the upcoming Homecoming skits. A goal of hers is to spot some of her students at boba shops.