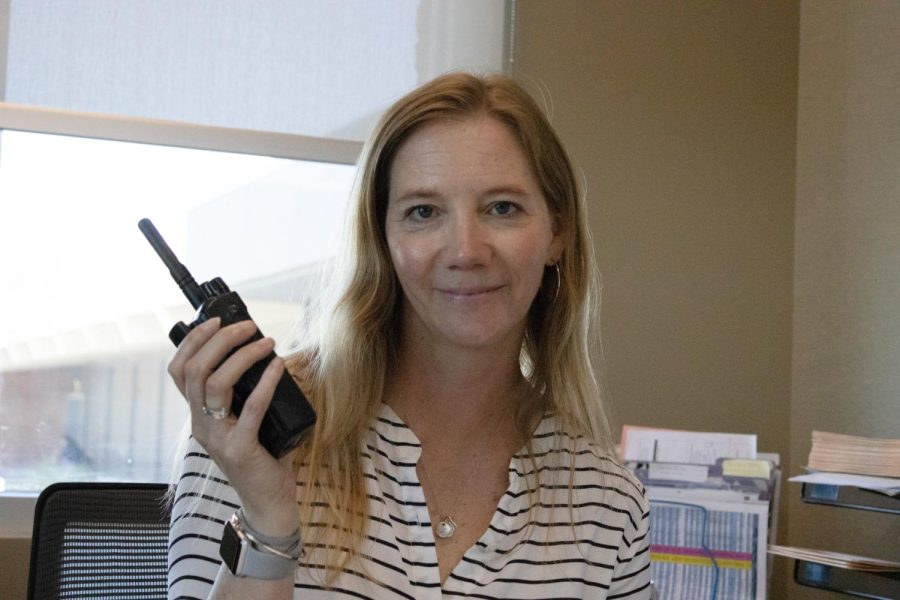 Tara Grande
Aspiring to be a teacher at a young age, Tara Grande achieved her dream at National University by getting her teaching credential. This year, Grande joined Lynbrook's administration team as an assistant principal, working with health and safety facilities and technology interventions and taking the lead on CAASPP testing. 
After majoring in mathematics at Santa Clara University, Grande began her six-year career in education at Prospect High School. Teaching was something she had always wanted to do since childhood, as she enjoyed  mathematics and helping others. However, throughout her time at Prospect, she became more involved in the school environment and realized that she wanted to have a broader impact on the community. 
"I found myself getting further and further into school-wide efforts," Grande said. "Not just my classroom or my department but people started coming to me asking to be on school wide committees and district wide committees, and it just naturally happened."
While working at Prospect, Grande got her master's degree in school administration at San Jose State University. Before coming to Lynbrook, she worked for nine years at Homestead High School as an assistant principal and six years at the district office.
Upon arriving at Lynbrook, Grande  noticed that the students and the staff are well organized, involved and collaborative. She enjoyed planning the rally with students, who were respectful to each other, making it a stress-free experience. 
"I missed the energy of the students and the teachers and just the fun and learning that happens at high school," Grande said. "I am so glad I made the decision and it is so much fun to be back on the school site."
Although she believes that she still has much to learn  as a new staff member, Grande has already made a small but thoughtful contribution. During the last fire drill, she suggested carrying the signs of classroom numbers for easier and clearer communication, and her suggestion has now been implemented for all classrooms.
Outside of work, she spends most of her time with her sons. Despite the amount of work she has as an assistant principal, she tries her best to build close relationships with her sons and enjoys watching them play sports.
Although she has many roles to fill, what she is most passionate about continues to be her career and her work at Lynbrook as an assistant principal. 
"Lynbrook really does feel like a big family and it is a super supportive environment," Grande said. "I am looking forward to getting more involved and to getting to know people more."