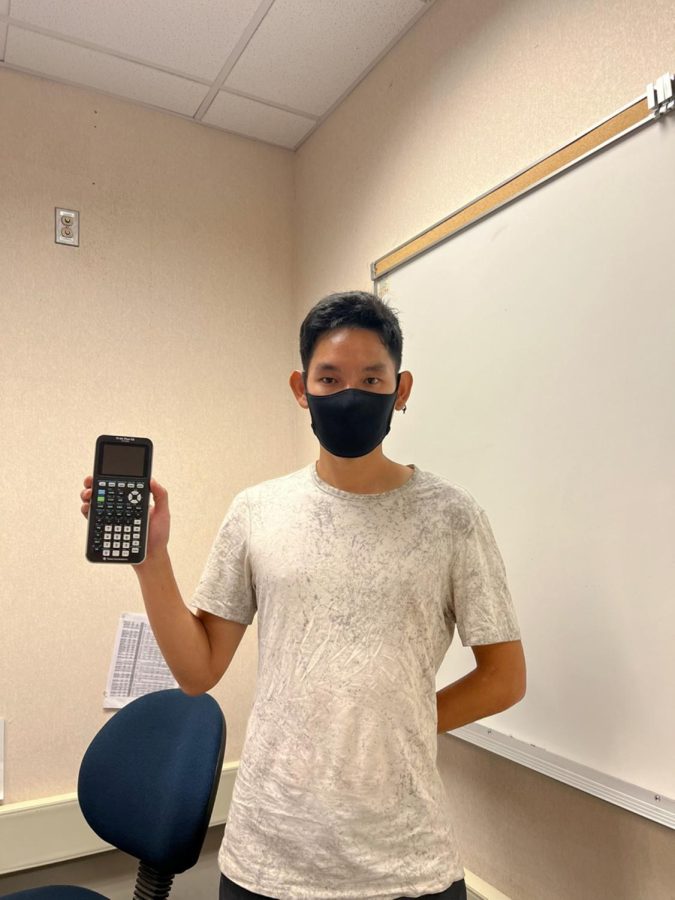 Norman Tsai
Calculus teacher. JV girls tennis team coach. Go player. It may seem strange that one person is able to don all these identities at once. However, Norman Tsai, Lynbrook's new AP Calculus BC teacher, has taken it upon himself to simultaneously commit to all three activities.
Since math has always been one of his strengths, Tsai majored in Statistics in UCLA after graduating from Cupertino High School. Starting off as a private math tutor, he gained enough experience to later coach the International Math Competition team and moved back to where it all started, Cupertino High School, as a full time math teacher five years ago. This year, due to declining enrollment, his class schedule has been split between two different schools, Cupertino and Lynbrook, and he teaches the first two periods of Lynbrook's AP Calculus BC classes. 
"I naturally gravitated toward math," Tsai said. "I like that I know exactly what solutions I'm looking for."
What Tsai enjoys most about teaching calculus is the critical thinking required to solve problems, and he likens them to puzzles, or spicy problems. As critical thinking can be applied in not only mathematics but also in various fields, his goal is to help students to improve this key skill. In class, he presents students with puzzles in which they have to think outside of the box, giving them a chance to expand their horizons. One example is when he asked students what 12 would be if 5 is equal to 4 and 6 is equal to 9. Providing an environment where students can expand their mathematical creativity, he cherishes the moments when he sees the concepts click for his students. He hopes those moments will help his students to realize how math can be fun.
"I think it's cool when students come up against challenges and apply themselves, eventually being able to break through and solve the problems at hand."
His enthusiasm for creative thinking also fuels his passion for playing Go, a traditional Chinese chess game. Although he began with chess, after discovering Go, Tsai channeled all of his efforts into Go. 
"Go is a highly logical game," Tsai said. "I like how there are many possibilities for just one move so that you have to dig deep to give reasons why that certain move is the best. It is impossible for humans to play perfectly in Go and so getting closer and closer like a limit is what makes it interesting to me."
Aside from his interests in math and Go, Tsai spends his free time playing tennis. He has coached the boys' JV tennis team at Cupertino for four years and this is his second year coaching the Lynbrook girls' JV tennis team. He already coached at Lynbrook a year before teaching calculus this year. 
"I want to be remembered as a fun teacher who took the stress out of the class but at the same time challenged them to get to a higher level," Tsai said.