Seniors reflect on their last home game
Nearing the end of the fall sports season, it is a time of reflection and remembering the ups and downs of each pep talk, each goal and each match. For the seniors, this time is even more meaningful and sentimental, as it is the end of their sports career at Lynbrook. Many of them have played for all four years of attending Lynbrook, and the end of the season is a bittersweet one.
Each team's last home game of the league season is dedicated to honoring the seniors. Teams host a night for family and friends to come support the players with a special senior ceremony with players' speeches about their fellow teammates and gifts and tokens given to each senior. At this time, many tears are shed as players remember the season and bid the seniors farewell.
Football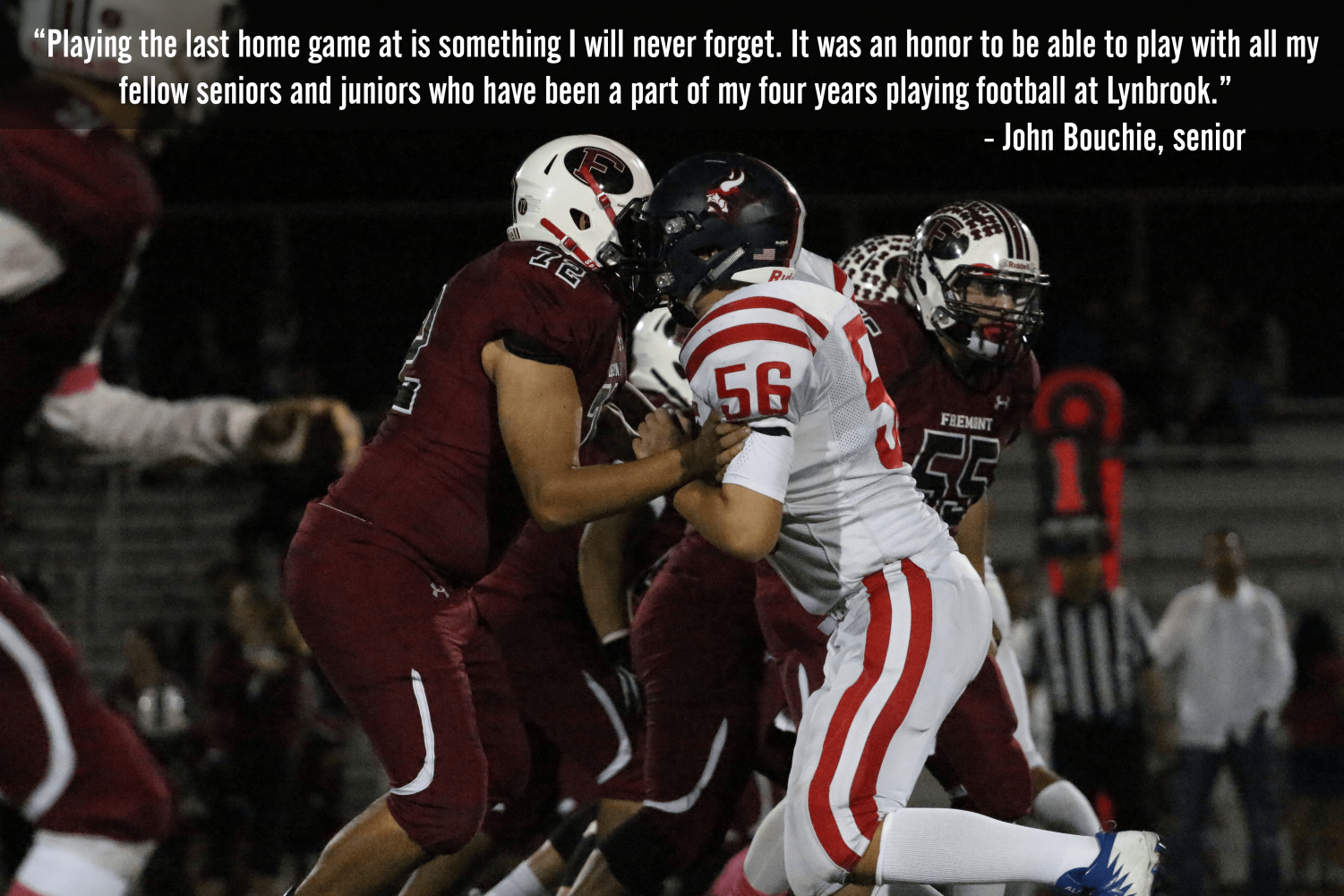 Boys' Water Polo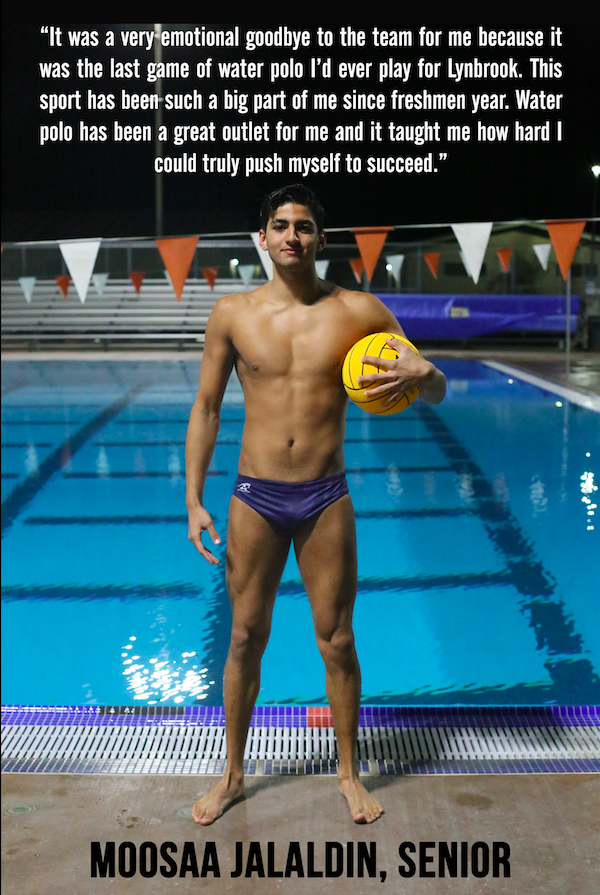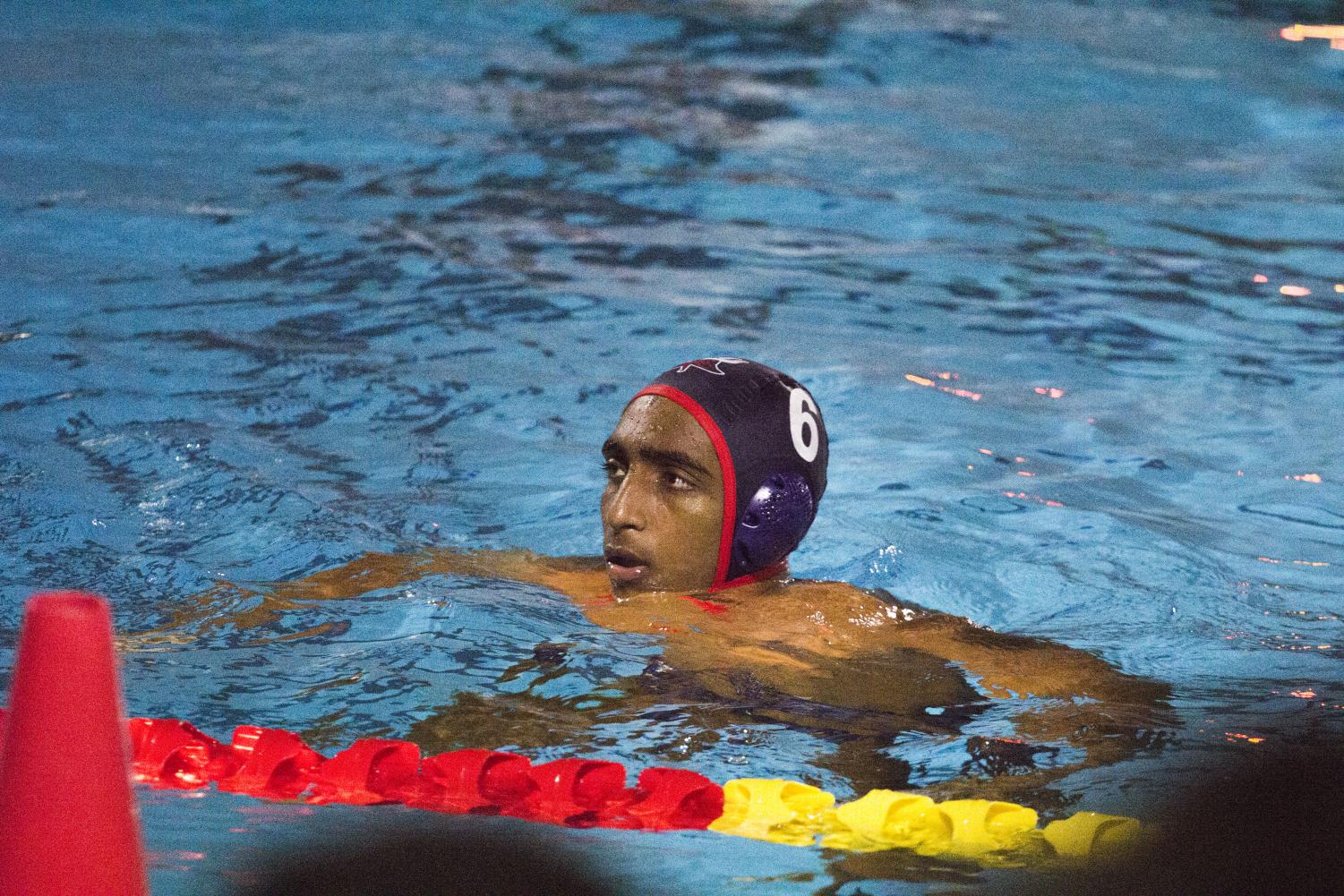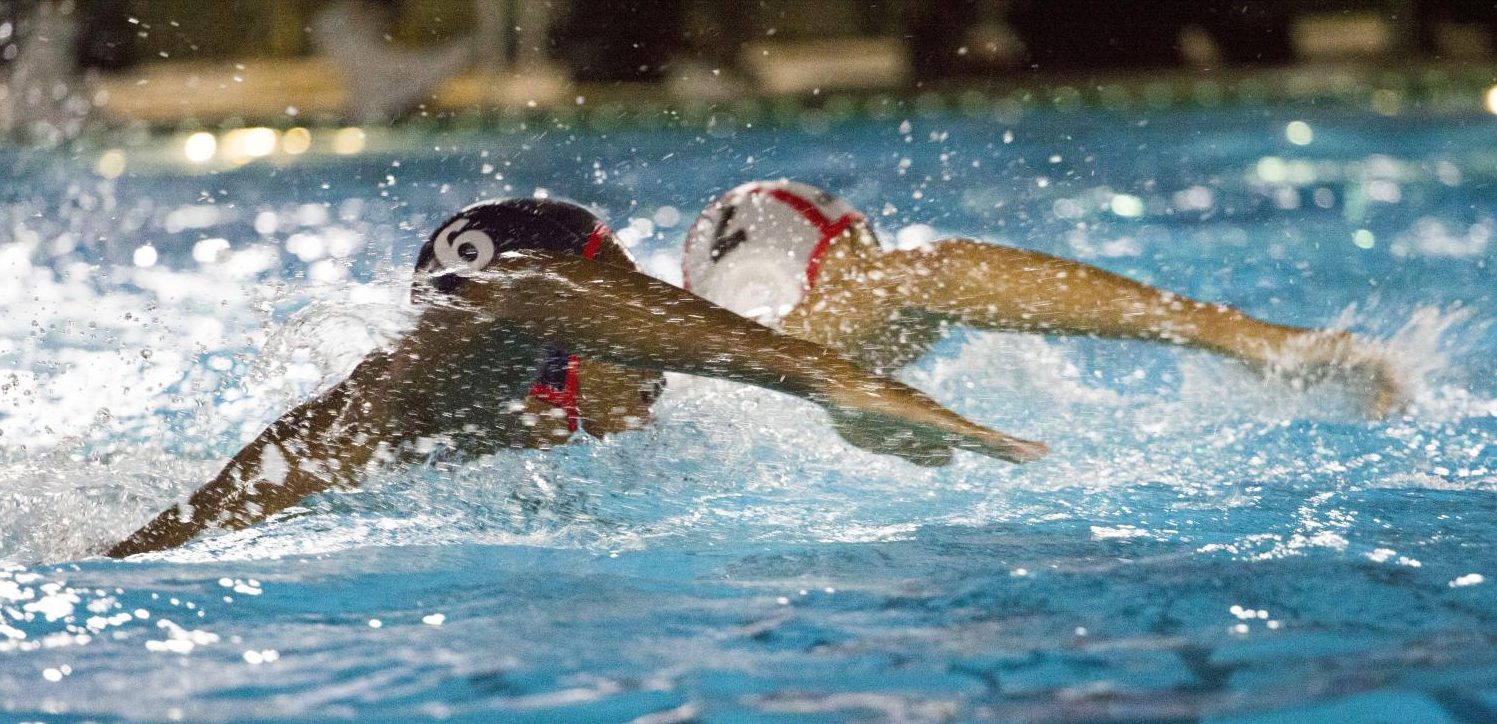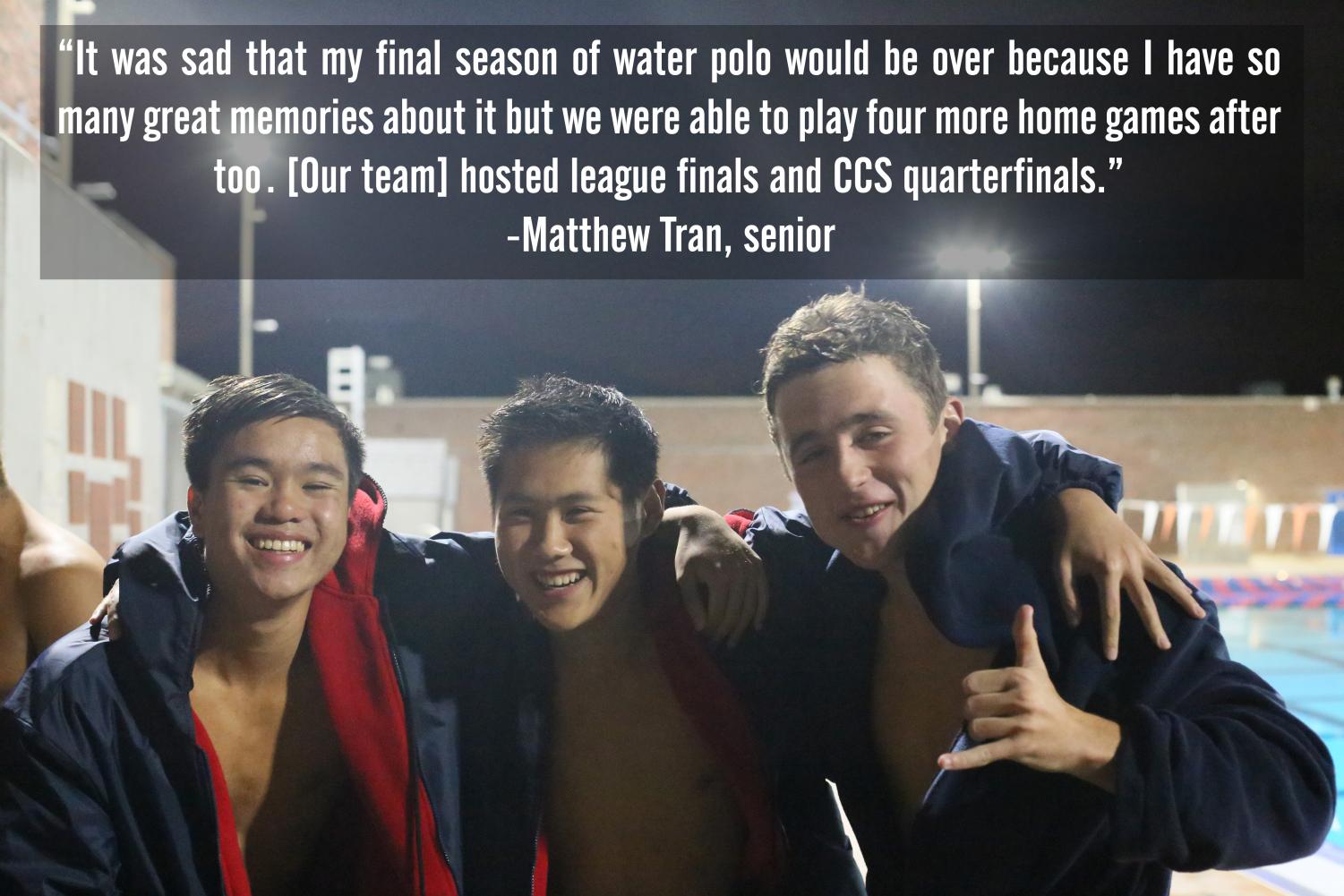 Girls' Water Polo
1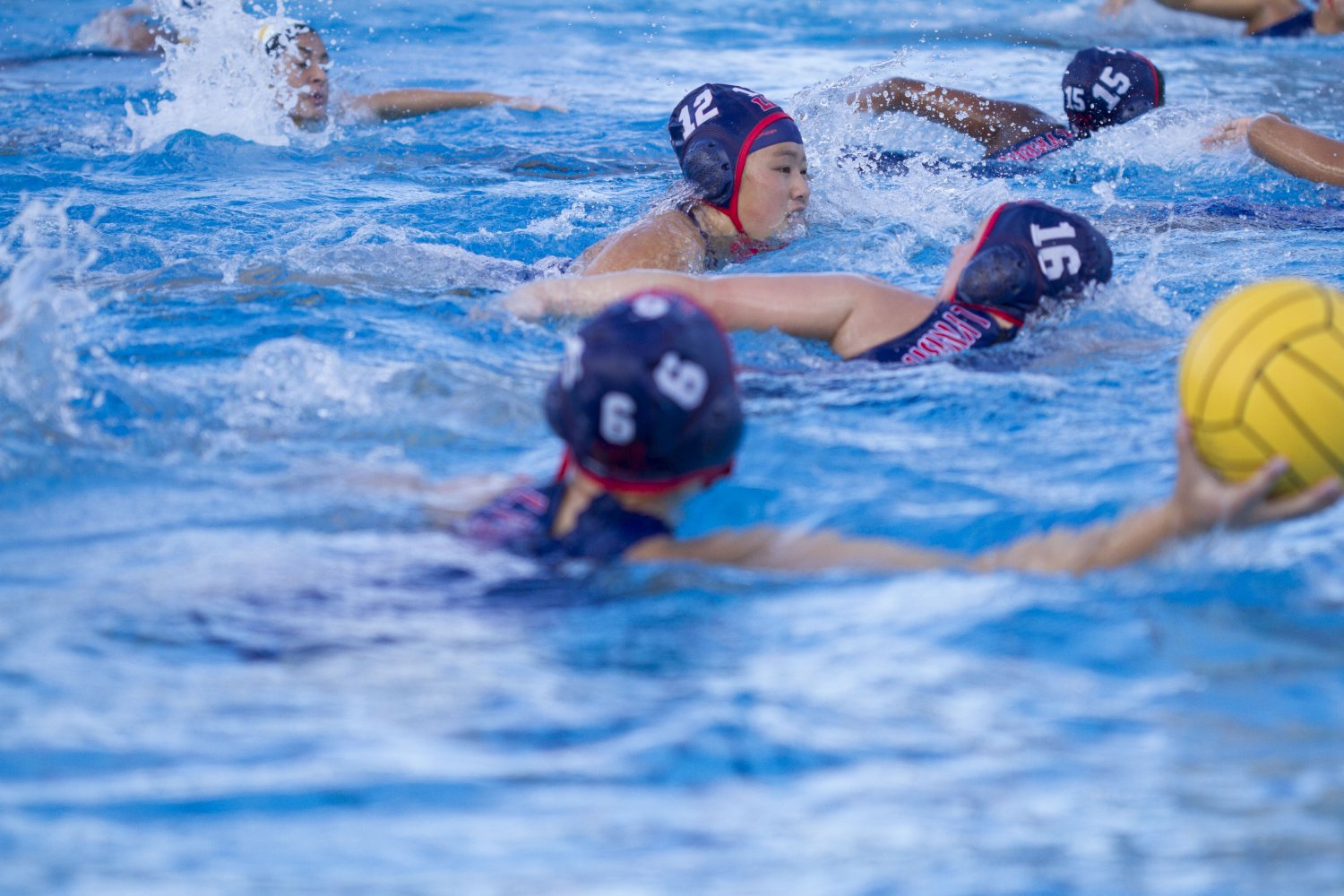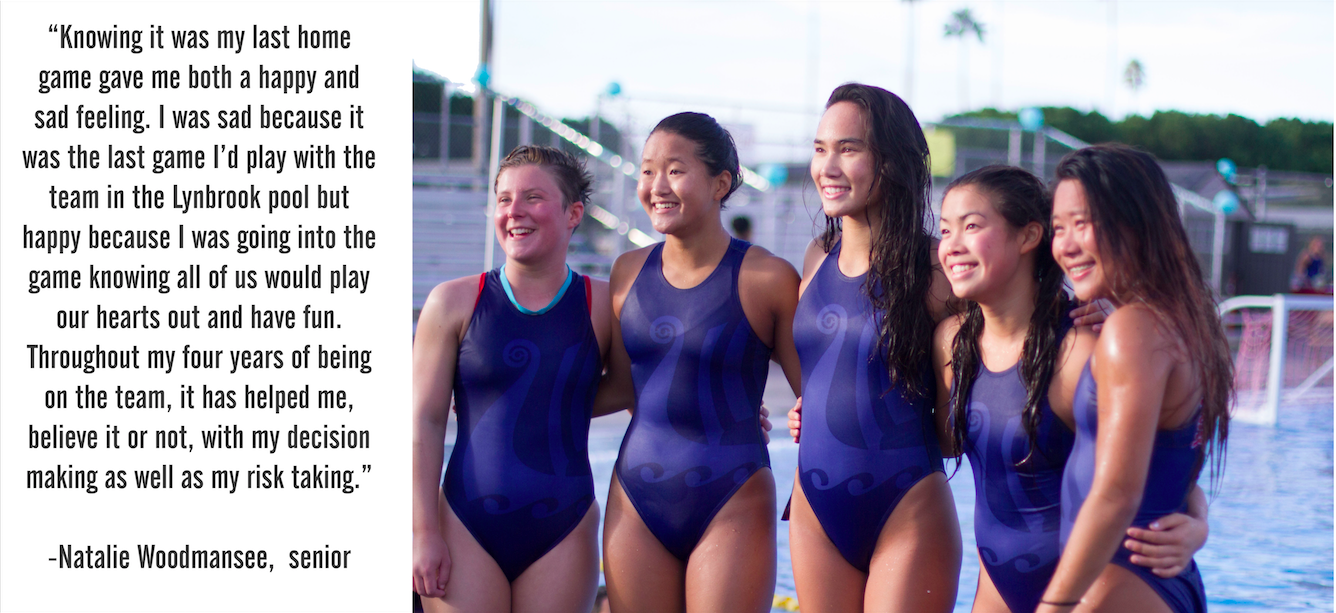 Girls' Tennis
1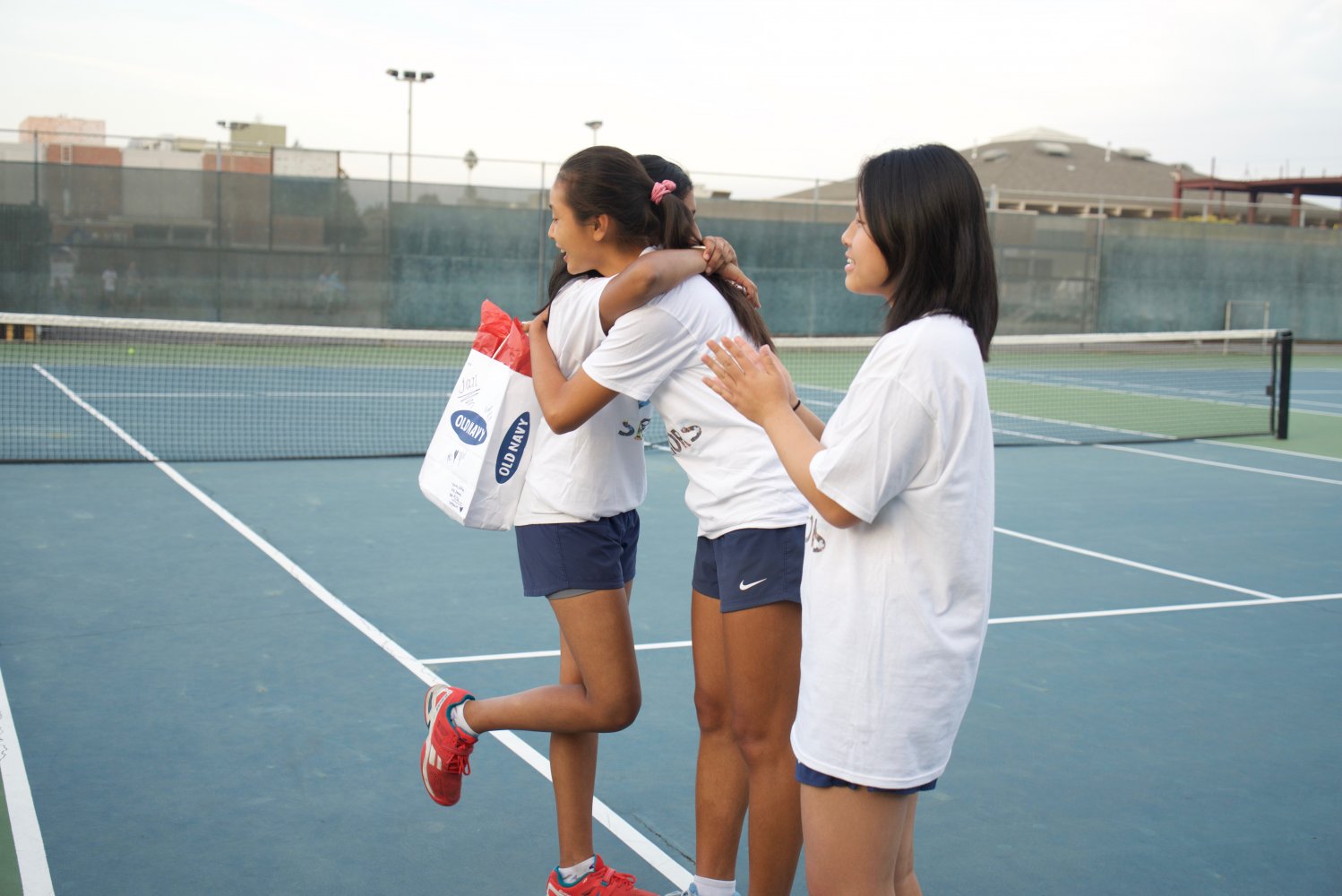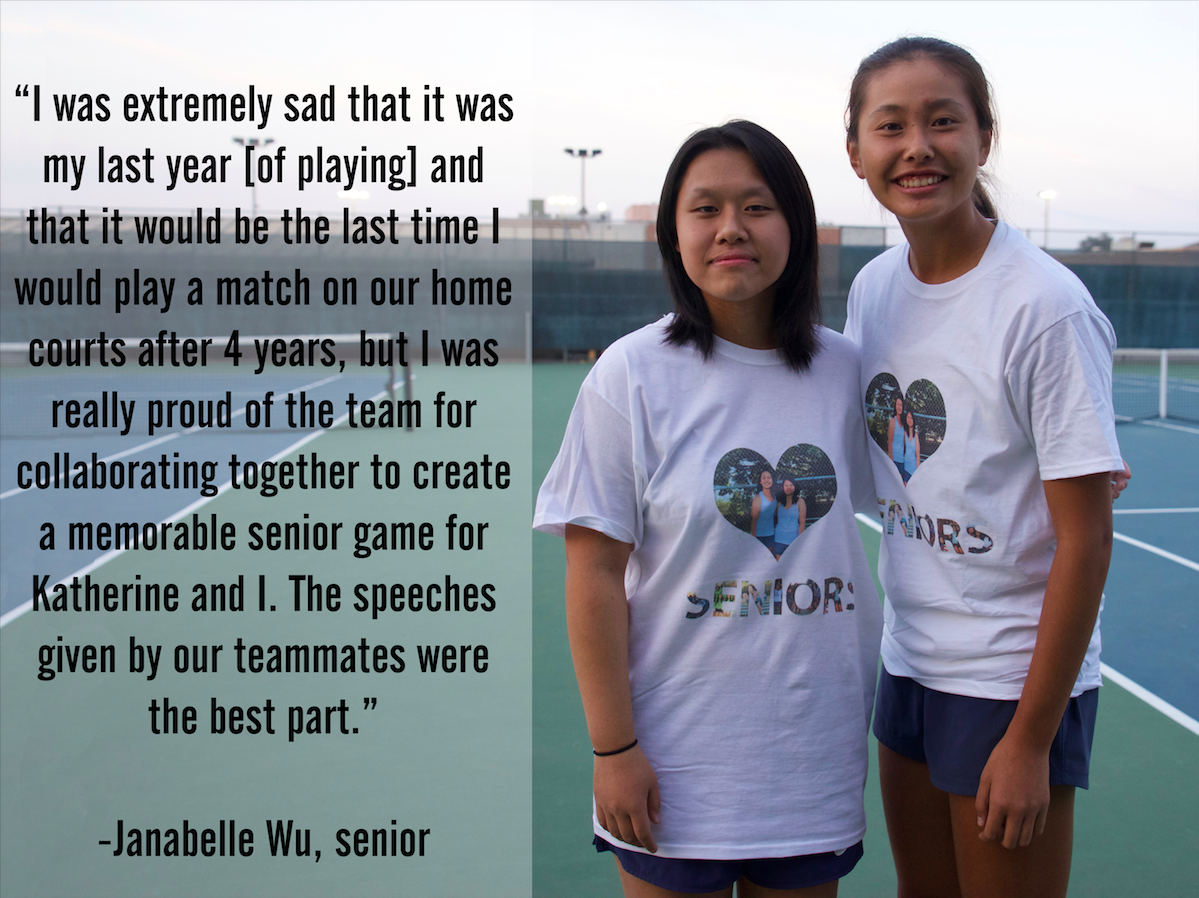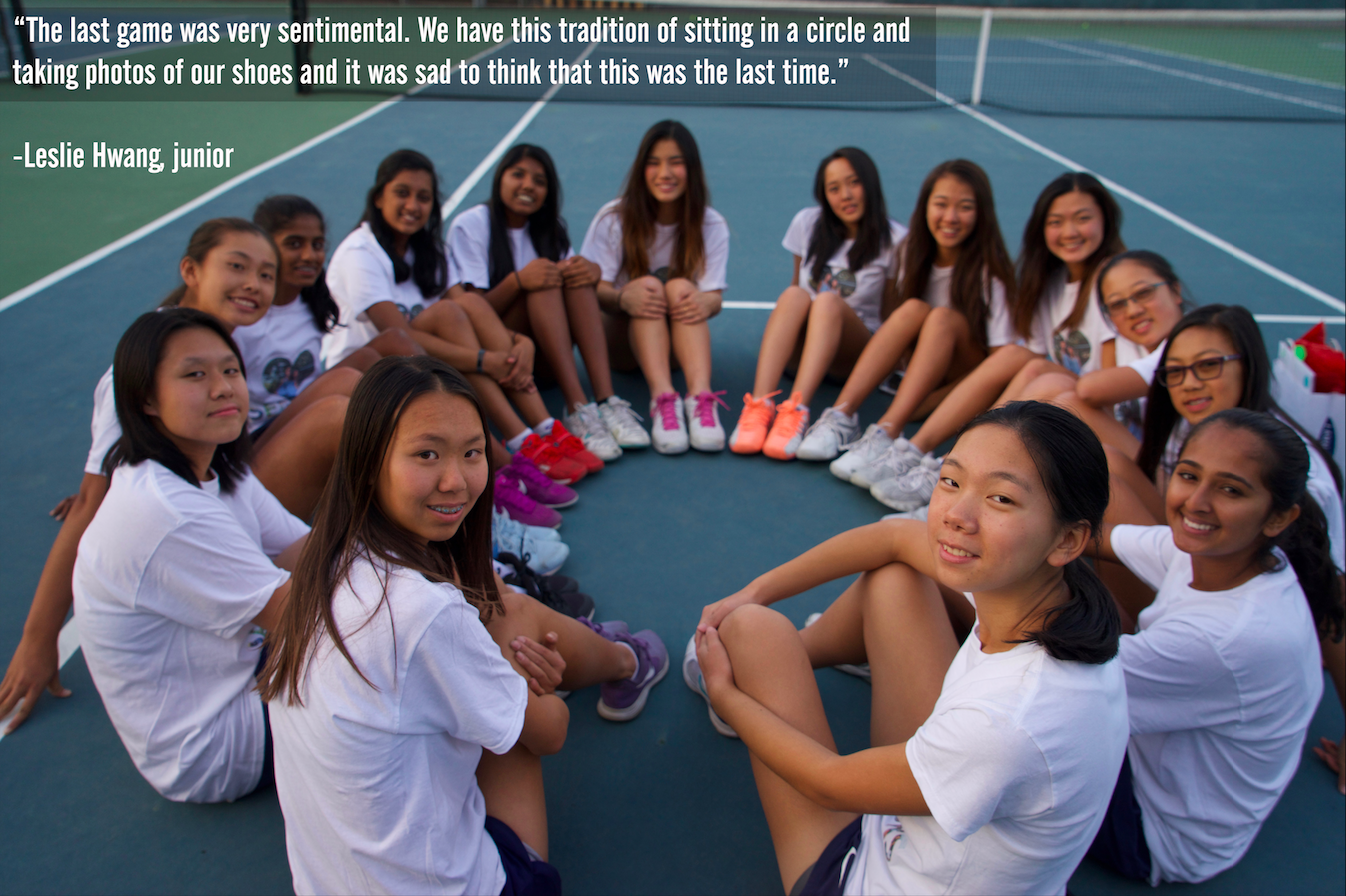 Field Hockey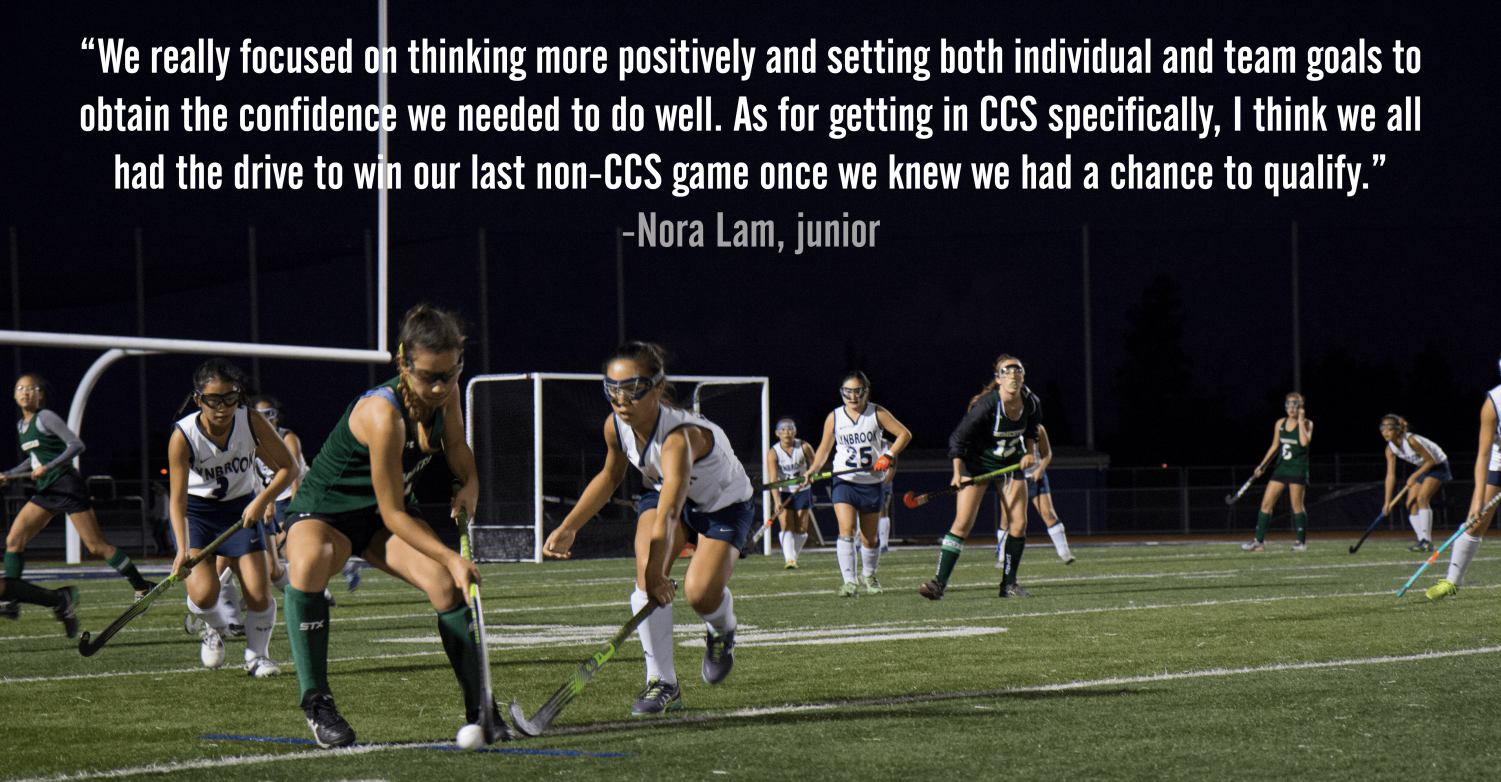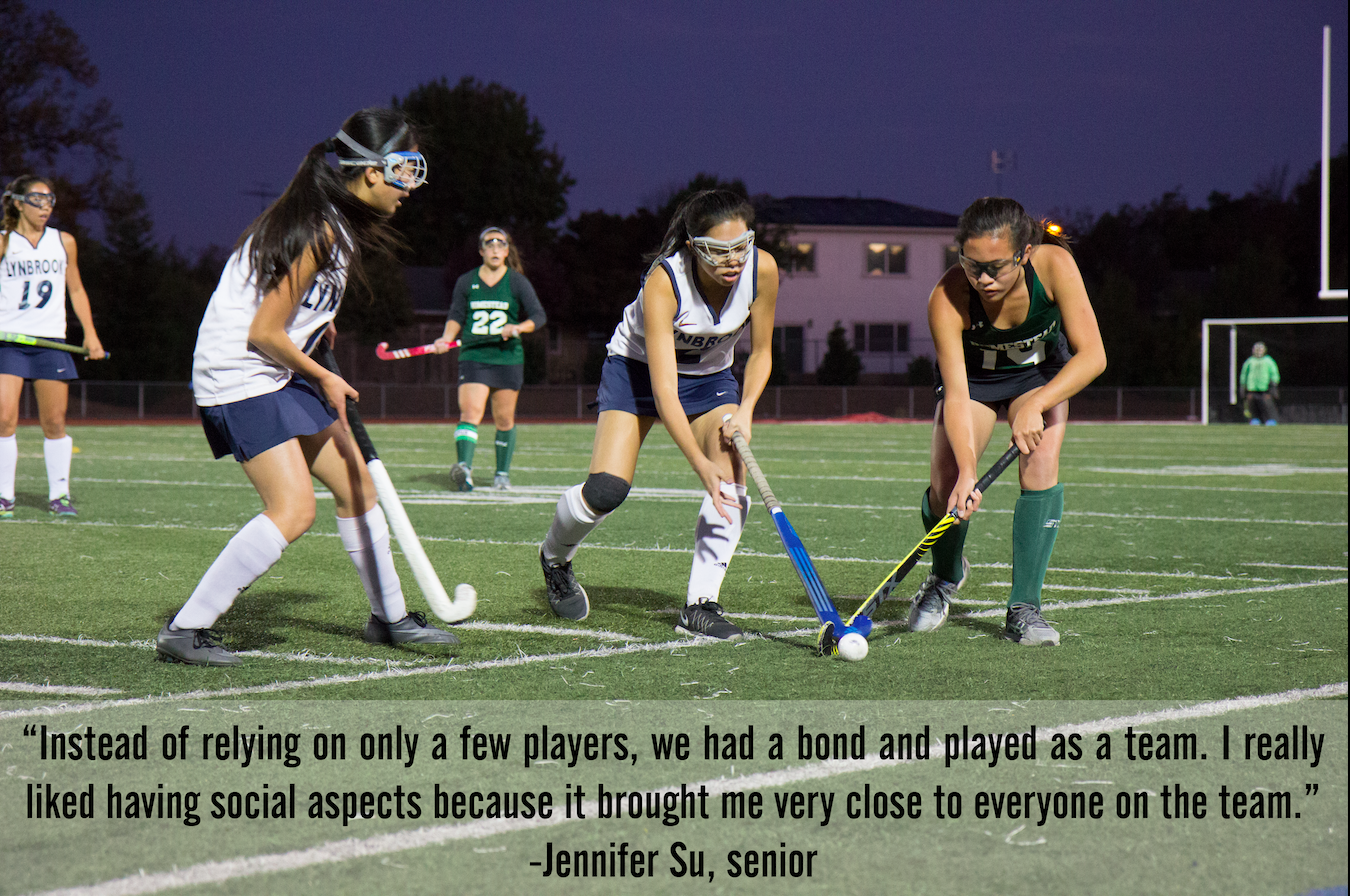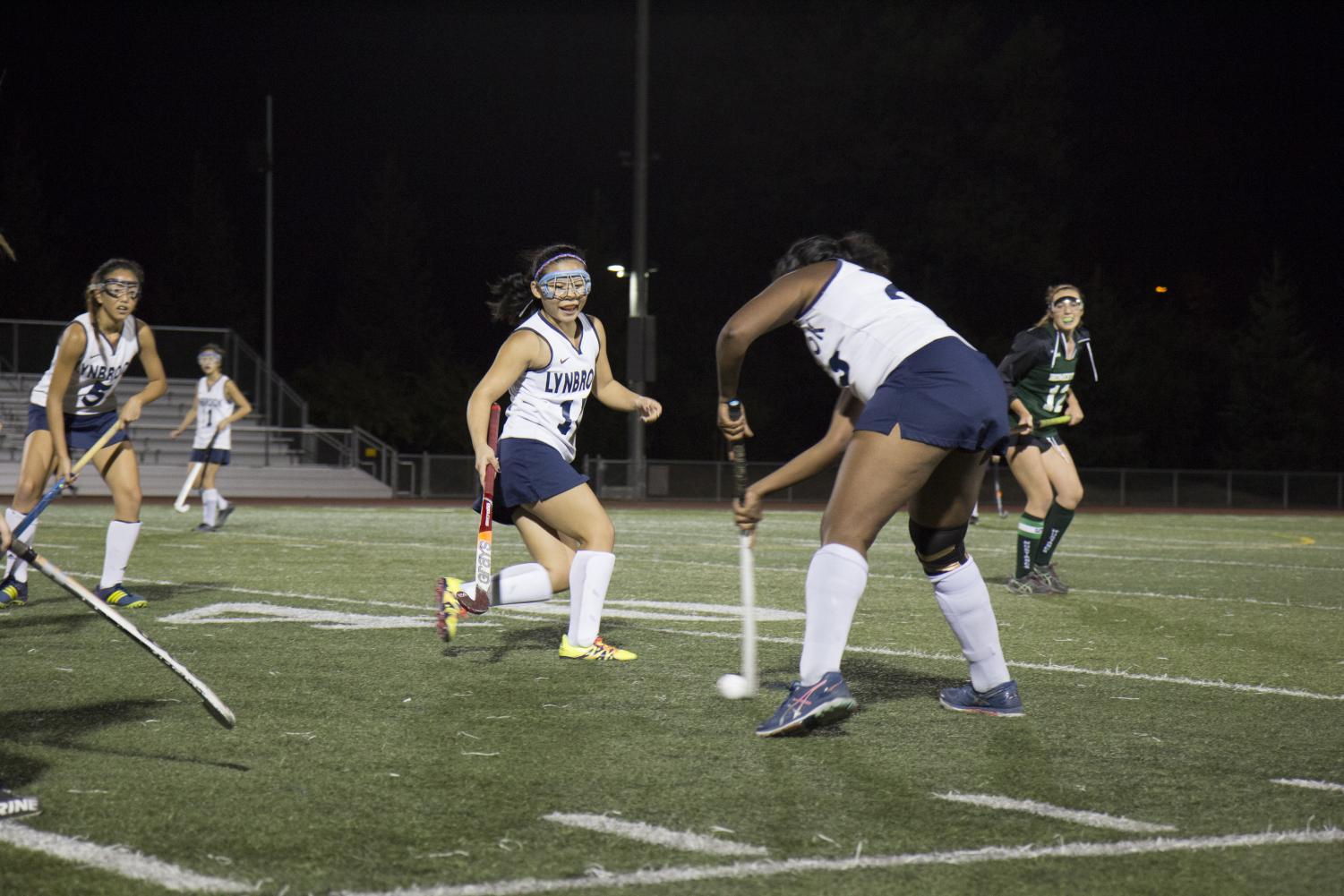 *All photos by Srinidhi Seshadri, Patricia Wei, Medha Upadhyay, Kelsey Lu, Ashley Song, Nicole Ong and Diana Xu