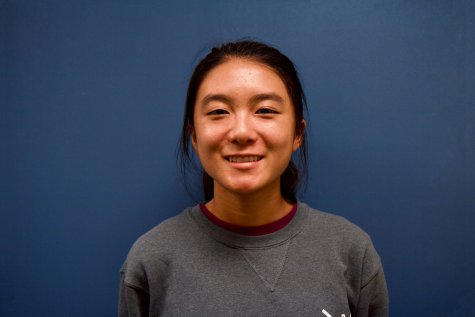 Rachel is a sophomore staff writer for the Epic. In her free time, she enjoys reading novels and dystopian stories. Her favorite books include 1984 by George Orwell and
The Joy Luck Club by Amy Tan.
Some of her hobbies are hiking, bowling, traveling to national parks, and visiting museums. She hopes to explore new interests and build new connections through journalism.
Rachel Wu, Writer
May 03, 2019

Mapping the increase of mass shootings: the need for greater activism

(Story)

May 03, 2019

Self discovery and sex education: Bringing the truths out from under the sheets into the light

(Story)

Mar 29, 2019

Boys volleyball working in tandem through the season

(Story)

Mar 01, 2019

Changes to French Honor Society's Mardi Gras

(Story/Media)

Feb 01, 2019

A guide to podcasts

(Story)

Dec 14, 2018

FDA drug approval fails to protect public health

(Story)

Dec 14, 2018

Buster lends a helping paw

(Story/Media)

Nov 09, 2018

Uncovering the effect of race on college admissions

(Story)

Oct 05, 2018

Food deliveries give rise to safety concerns

(Story)

Sep 22, 2018

Students learn about clubs at Club Info Day

(Story)