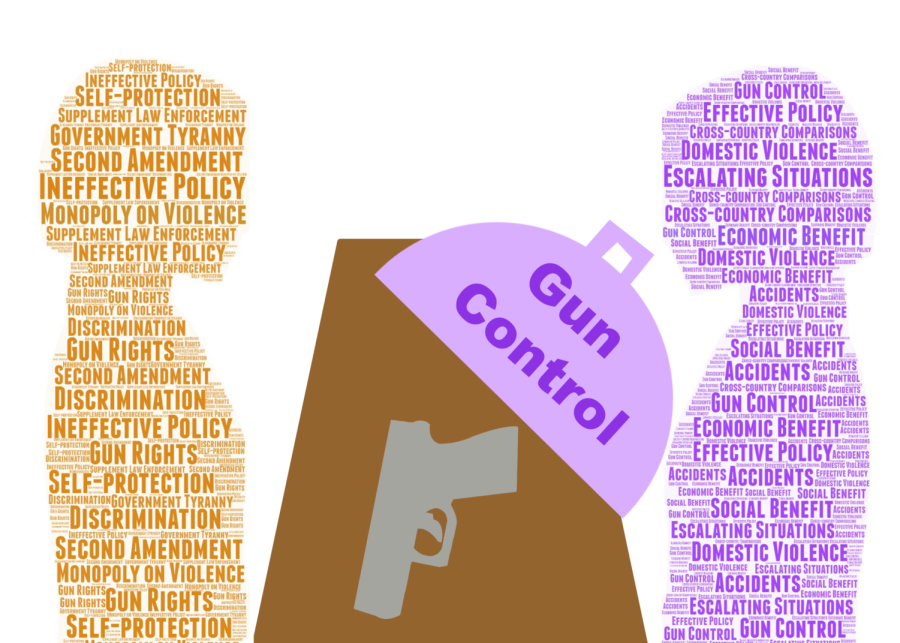 Graphic illustration by Melissa Chen
Following prominent and devastating mass shootings in Colorado and Georgia in March 2021, the problem of gun violence in the United States once again draws the public's attention. Unfortunately, these recent shootings are two of many instances of gun violence over the decades which have caused tens of thousands of deaths yearly. For as long as the country has grappled with gun violence, people have debated whether the government should increase regulations on firearms. 
The debate over increasing gun control can become heated and emotional, as it touches on a multitude of subjects that are close to people's hearts: their lives, the lives of their loved ones and community, property and personal values. While imposing regulations on guns may seem at first glance a straightforward and simple decision to some, the issue is more complex once voices from different sides are considered.