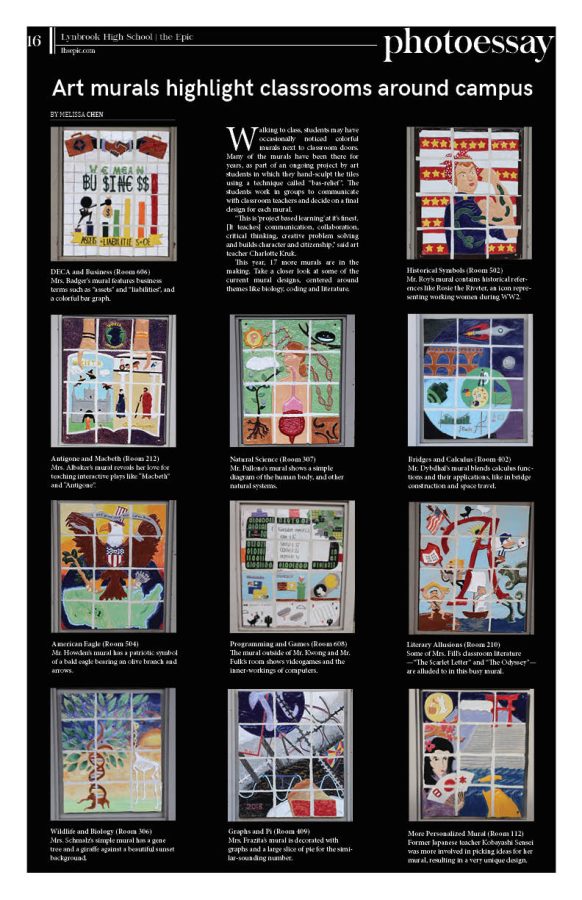 Melissa Chen
Walking to class, students may have occasionally noticed colorful murals next to classroom doors. Many of the murals have been there for years, as part of an ongoing project by art students in which they hand-sculpt the tiles using a technique called "bas-relief ". The students work in groups to communicate with classroom teachers and decide on a final design for each mural.
"This is 'project based learning' at it's finest. [It teaches] communication, collaboration, critical thinking, creative problem solving and builds character and citizenship," said art teacher Charlotte Kruk.
This year, 17 more murals are in the making. Take a closer look at some of the current mural designs, centered around themes like biology, coding and literature.